I classici musicali (e non) che spegneranno 20 candeline nel 2017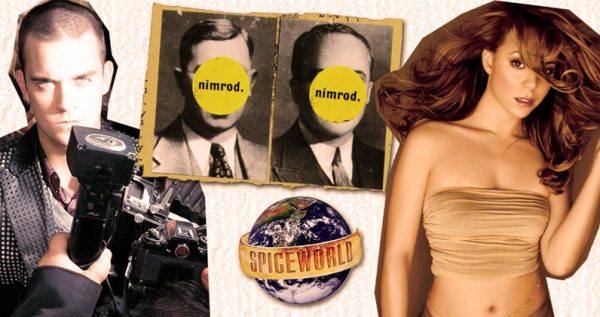 Il 1997 è stato un anno pieno d'eventi e pensare che siano passati praticamente due decadi dalla morte della Principessa Diana e dalla clonazione della pecora Dolly, l'emozione sale inevitabilmente. Ma, mentre alcuni di voi erano immersi nella lettura del primo Harry Potter, nel panorama musicale mondiale si susseguivano alcune pubblicazioni che, di lì a poco, sarebbero diventate dei veri e propri classici.
Di seguito vi proponiamo una classifica di 20 classici ( + 3 lavori sottovalutati dalla critica e dal grande pubblico) pubblicati nel 1997 (sedetevi  comodi perché la malinconia potrebbe sopraffarvi!):
Texas – White on Blonde
Il quarto album in studio della band scozzese, che contiene classici come Halo, Say What You Want e Black Eyed Boy, dopo 20 anni risulta ancora innovativo, grazie ad un mix tra alternative-rock e soul bianco. Ad oggi l'album ha venduto circa 1.85 milioni di copie WW.
Robbie Williams – Life Thru a Lens
L'album di debutto dell'ex Take That, capace di vendere circa 3 milioni nel sol Vecchio Continente, e ritornato da poco con il suo 12esimo album da solista, è il progetto che ha consacrato il ragazzaccio di Stoke-On-Trent nell'Olimpo della musica internazionale. Brani come Angels, Lazy Days e Old Before I Die sono indimenticabili.
Erykah Badu – Baduizm
L'album di debutto della cantante soul/R&B fu pubblicato nel febbraio 1997 e riusci a debuttare alla posizione 2 della Billboard 200 e ad ottenere un triplo disco di platino in patria e un Grammy come "Miglior Album R&B"
Radiohead – OK Computer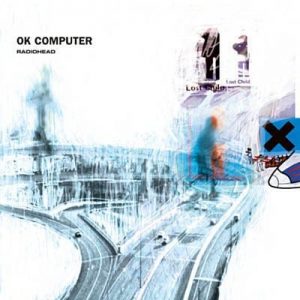 Il capolavoro discografico della band inglese, da considerare uno dei migliori album di tutti i tempi, è un vero e proprio manifesto contro l'alienazione e il nichilismo dell'uomo moderno: tracce come Paranoid Android (tra le migliori canzoni di tutti i tempi secondo Rolling Stones), la orwelliana Karma Police, la claustrofobica No Surprices e la splendida Let Down, sono gli inni di una generazione oppressa dalle nuove tecnologie intelligenti. Vincitore di un Grammy per la "Best Alternative Rock Performance", è riuscito a vendere circa 6 milioni di copie, pur conservando la sua anima anticonformista.
Mariah Carey – Butterfly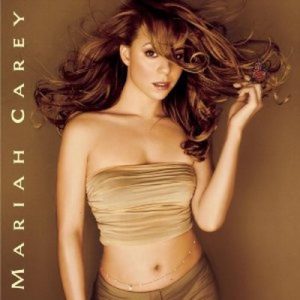 Il sesto album della bella cantante dalla voce d'angelo fu una vera e propria rivoluzione stilistica: non solo fu il primo album a consacrare la Carey tra le maggiori rappresentanti della musica R&B mondiale, ma fu anche il primo lavoro discografico caratterizzato da un mix di stili diametralmente opposti (pop, soul, r&b, gospel e hip hop). Butterfly, definito un album di transizione, è riuscito a vendere mondialmente 17 milioni grazie ad hit come Honey (un pezzo house secondo l'interprete stessa) e My All. Che questi dolci ricordi possano cancellare l'ultima figuraccia della Carey …
The Prodigy – The Fat Of The Land
Il terzo album della band breakbeat britannica, rilasciato in giugno 1997, contiene anche i loro più grandi successi Breathe, Firestarter e Smack My Bitch Up.
Spice Girls – Spice World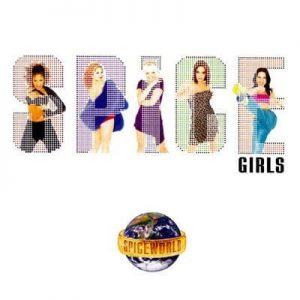 L'album multiplatino (con vendite di circa 23 milioni WW) che ha ispirato centinaia di artisti, tra cui Adele, portò il dominio delle cinque inglesi in tutto il mondo. Tra i singoli troviamo Spice Up Your Life,  Stop e Too Much.
Oasis – Be Here Now
Secondo l'umilissimo Noel Gallagher, gli Oasis erano nel 1997 "la più grande band del mondo … Più grande – mi permetto di dire – dello stesso fottutissimo Dio".  L'album riuscì a vendere il maggior numero di copie in una sola settimana in UK (circa 420.000 copie) grazie all'eco mediatico: brani come Stand By Me e D'You Know What I Mean? sono tuttora nella leggenda.
Backstreet Boys – Backstreet's Back
L'album, ricco di pubblicazioni differenti da Paese a Paese, contiene hit come As Long As You Love Me, All I Gave To You e Everybody (Backstrett's Back). C'è da aggiungere altro?
Shola Ama – Much Love
L'album di debutto  della londinese, all'epoca appena diciottenne, fu quattro volte platino in UK tutto grazie ad un mix tra r&b-soul e un pizzico di garage!
Bjork – Homogenic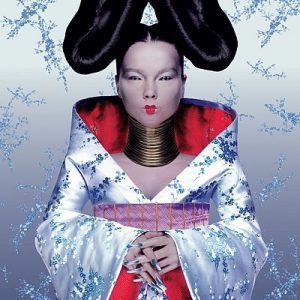 Il terzo album della leggendaria Bjork, rilasciato a Settembre 1997, è un mix camaleontico di elettronica contenente perle come Hunter, Bachelorette e Jòga.
The Corrs – Talk On Corners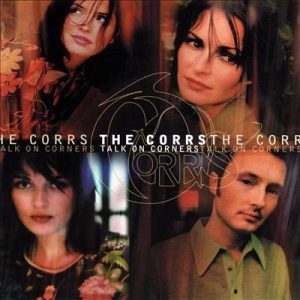 Il secondo album della band irlandese, dalle sonorità country, è riuscito a vendere ad oggi circa 2.56 milioni di copie. L'album si stabilì alla posizione 1 della UK Chart solamente dopo 7 mesi dalla sua pubblicazione!
Green Day – Nimrod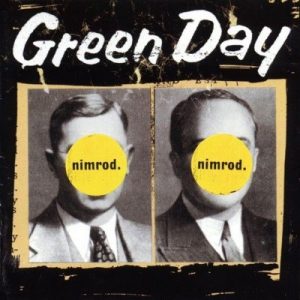 Nimrod nello slang americano indica un idiota, l'idiota americano che prenderà vita dopo circa 7 anni.  Il quinto lavoro discografico della band contiene degli splendidi brani del calibro di Good Riddance (Time Of Your Life) e Hitchin' A Ride, il tutto condito da vari stili tra cui lo ska punk, l'hardrock punk e il surf rock. Veramente particolare è la copertina, rappresentante sul fronte due presidenti americani (Dwight D. Eisenhower e Harry S. Truman) e sul retro altri otto personaggi (tra cui i tre membri della band), tutti bollati come "nimrod".
Janet Jackson – The Velvet Rope
Considerato dalla critica come uno dei migliori della Jackson, The Velvet Rope ha un sound variegato e dei testi di forte sensibilità tematica (violenza domestica, AIDS e omofobia). Il singolo di lancio della neo mamma, 'Got 'Til It's Gone, ha vinto un Grammi per "Il Miglior Videoclip" del 1997.  CHAPEAU!
The Verve – Urban Hymns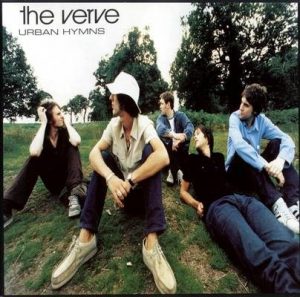 La band british-pop pubblicò quello che viene definito il lor capolavoro a Settembre 1997. Tra i brani ricordiamo Bitter Sweet Simphony, per la quale il gruppo fu accusato di plagio dai Rolling Stones. L'album ha venduto WW oltre 5 milioni di copie.
Lighthouse Family – Postcards From Heaven
Il secondo album della quasi-dimenticata accoppiata inglese è un mix di soul, r&b e pop dal sapore retrò. Tra i brani ricordiamo High, hit di maggior successo del duo.
Celine Dion – Let's Talk About Love
Trainato dal titanico successo (lasciatemi passare il gioco di parole) della smash hit My Heart Will Go On, il quinto album della leggenda vivente canadese è riuscito a raggiungere le vette delle classifiche di tutto il mondo vendendo 31 milioni di copie, diventando il suo secondo album a raggiungere questo risultato (insieme a Falling Into You).
Natalie Imbruglia – Left Of The Middle
Il pluricandidato ai Grammy 1998, Left Of The Middle, suona ancora oggi originale con il suo sound pop alternativo. Brani come Torn (splendida cover degli Ednswap), Smoke e Big Mistake sono pietre miliari del panorama indie degli anni '90.
All Saints – All Saints
L'album di debutto che porta lo stesso nome della band britannica, pronta a ritornare nel 2017, fu pubblicato nel novembre 1997 e comprendeva hit come Bootie Call e Never Ever. L'album è riuscito a vendere 1.47 milioni di copie solo in madrepatria!
Aqua – Aquarium
L'album di debutto della band bubblegum dance danese, contenente la silly hit Barbie Girl (l'abbiamo cantata tutti, ammettiamolo), è stato un vero successo commerciale nel mondo con 10 milioni di copie vendute. L'album è stato inoltre tre volte platino in Italia, riconfermando il nostro Bel Paese come la mamma di tutte le band trash del momento.
---
Infine i "tre classici incompresi" da riscoprire:
Louise – Woman In Me (secondo album della cantante contenente la hit Arms Around The World)
Sash! – It's My Life (l'album di debutto del dj tedesco, ricco di ritmi eurodance; è platino in UK)
Gina G – Fresh! (l'album di debutto della vincitrice dell'Eurovision Contest 1997 tutto da riscoprire!)
Beh, vi è scesa la lacrimuccia di nostalgia, vero? Quale di questi album è il più significativo per voi?