I dieci artisti che hanno raggiunto la vetta americana da… MINORENNI!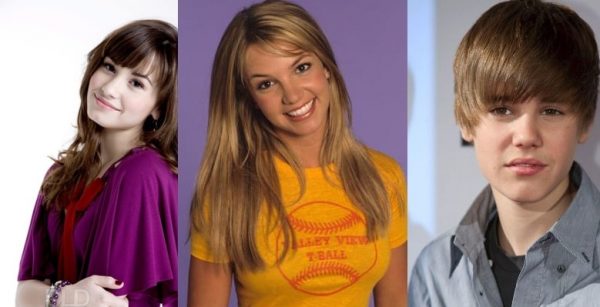 La Billboard 200 è da sempre considerata la più importante classifica che riguarda i dischi e raggiungerne la vetta è uno dei traguardi più ambiti da tutti gli artisti. Nel corso dei decenni sono stati tanti gli artisti a raggiungere la cima della classifica ma solo in dieci ci sono riusciti quando erano ancora nient'altro che teenager che non avevano ancora raggiunto la maggiore età.
Il primo solista a raggiungere la prima posizione della Billboard 200, ancor prima di avere 18 anni, fu Ricki Nelson nel 1958 col suo album di debutto "Ricki". Il successo di Ricki fu dovuto soprattutto grazie al suo ruolo nella serie TV "The Adventures Of Ozzie & Harriet" che spopolò in America proprio in quegli anni e che aiutò a lanciare la carriera dell'allora diciassettenne.
Nel 1963, a soli 13 anni, fu il grandissimo Stevie Wonder ad arrivare sul gradino più alto del podio della classifica con il suo "Recorded Live: The 12 Years Old Genius": a soli tredici anni, il talento e la genialità dell'artista erano conosciuti e apprezzati da tutto il mondo. Il disco è il primo album live del cantante e contiene il singolo "Fingertips" che raggiunse invece la vetta della Billboard Hot 100, sempre nello stesso anno.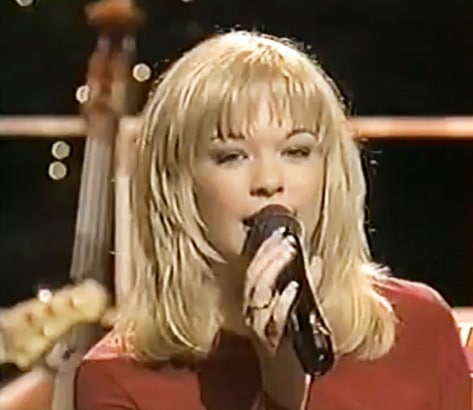 Grazie alla cover di "I Think We're Alone Now", a soli 16 anni Tiffany raggiunse la vetta della classifica con il suo omonimo album e la mantenne per ben due settimane consecutive nel 1988.
Nel '97 toccherà invece alla quattordicenne LeAnn Rimes appropriarsi della prima posizione prima con il suo album dallo stille country "Unchained Melody: The Early Years" e dopo, sempre nello stesso anno, con "You Light Up My Life: Inspirational Songs".
Solo due anni dopo, nel 1999, la vetta verrà raggiunta da una delle cantanti pop che hanno scritto la storia non solo del pop, ma della musica. Ancora diciassettenne, Britney Spears infatti riuscì subito a debuttare alla posizione numero 1 della classifica con il suo disco "…Baby One More Time". Il disco, ad oggi il più venduto della cantante con oltre 30 milioni di copie in tutto il mondo, è diventato una vera e propria pietra miliare della storia del teen-pop.
Il successo di questo disco fu seguito da un'altra teenager, Hilary Duff, che raggiunse la vetta della classifica con "Metamorphosis" nel 2003. Il secondo disco di inediti della Duff ebbe un successo clamoroso anche grazie al suo ruolo nella famosissima serie TV "Lizzie McGuire". Anche qui ci troviamo di fronte ad uno squisito teen pop con piccole influenze rock, pronto a conquistare i più giovani.
Ma Ricki Nelson e Hildary Duff non sono stati gli unici teenager a beneficiare delle loro parti nei telefilm per la loro carriera da solisti. La giovane Miley Cyrus riuscì infatti a farsi strada nel mondo della musica pop grazie al mito di "Hannah Montana", la giovane cantante che passava dall'essere una star a una semplice ragazzina con una semplice parrucca. La promettente stella Disney riuscì a piazzare ben due dischi sulla cima della Billboard 200: "Hannah Montana 2: Meet Miley Cyrus" a soli quattordici anni, e, l'anno dopo, "Breakout".
L'ultima star Disney ad aver raggiunto la numero uno ancora da teenager fu Demi Lovato con "Here We Again", disco apprezzatissimo sia dal pubblico che dalla critica, promosso dal "Summer Tour 2009" precedente all'uscita del disco. Il sound pop-rock di quell'album, diverso sia dal precedente per l'assenza delle produzioni dei Jonas Brother che dai successivi in cui Demi si è dedicata ad altri generi, fu una presentazione vincente per la giovanissima artista, nonostante quello sia stato proprio il periodo buio della sua vita.
Prima a sedici e poi a diciassette anni, anche Justin Bieber è riuscito ad avere ben due dischi in cima alla classifica, prima con "My World 2.0" e poi con l'album natalizio "Under The Mistletoe". Questi non furono che i primi di una lunga serie di numero uno.
L'ultimo artista ad aver avuto il talento per raggiungere un traguardo simile è stato Shawn Mendes con "Handwritten". Il disco ha debuttato alla numero uno nell'aprile dello scorso anno quando Shawn aveva solo sedici anni e gli ha così permesso di avviare la sua carriera da solista nel più brillante dei modi. Di fatti, subito dopo l'uscita del disco, l'artista è riuscito a raggiungere le primissime posizioni di tutte le classifiche mondiali col suo singolo "Stitches". Mica male per un debuttante!
Cosa ne pensate di questi artisti? Successo precoce o meritato già in tenera età?