Imagine Dragons – Whatever It Takes | VIDEO LIVE + COVER ALBUM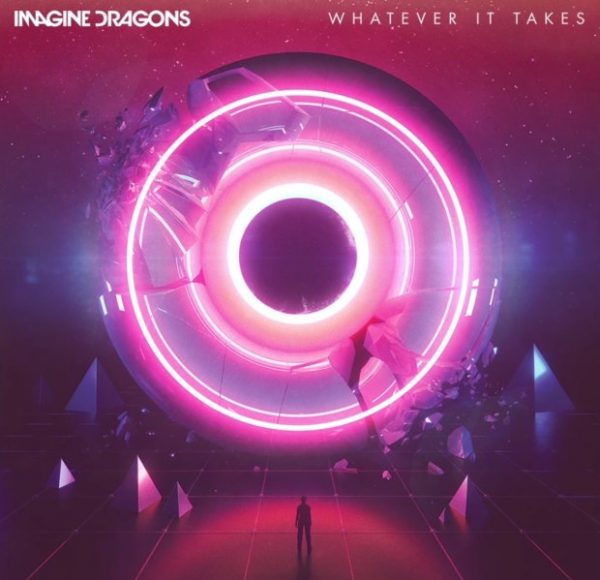 AGGIORNAMENTO:
Prima esibizione live del nuovo singolo degli Imagine Dragons Whatever It Takes, un'esclusiva del loro canale Youtube. Grande energia ed arrangiamento perfetto che hanno dato nuova vita ad un brano di per sé ottimo nella versione ufficiale.
---
Il nuovo album degli Imagine Dragons sta prendendo forma e finalmente sono state aperte le prevendite di quello che si sta rivelando uno dei progetti più interessanti e particolari della band.
Non solo per la stile e la commistione di vari generi che stiamo scoprendo attraverso i primi brani pubblicati, ma soprattutto per l'incredibile artwork dell'intero progetto discografico che sta avendo riscontri molto positivi tra i fan.
Abbiamo raccolto in una mini-gallery le cover più belle di questa nuova era discografica degli Imagine Dragons.
A queste si aggiunge la cover più importante, ossia quella del disco, che è stata pubblicata su twitter accompagnata da un teaser.
Svelato finalmente il titolo del disco e il senso ai simboli ƎE, onnipresenti nella nuova grafica.
ƎE TONIGHT AT 9PM PT ƎE
pre-order our NEW ALBUM "EVOLVE"
and download our NEW SONG "Whatever it Takes" pic.twitter.com/xjfo59JriP

— Imagine Dragons (@Imaginedragons) 8 maggio 2017
ƎE our new album EVOLVE is NOW AVAILABLE FOR PRE-ORDER,
and our new song "Whatever it Takes" is OUT NOW –> https://t.co/ZA1NNswKuk pic.twitter.com/Vo5T6kHlAN

— Imagine Dragons (@Imaginedragons) 9 maggio 2017

Se avete intenzione di pre-ordinare Evolve avrete la possibilità di accedere immediatamente al download di un nuovo brano intitolato Whatever It Takes.
Ascoltate qui il nuovo brano:

Si tratta del terzo singolo rilasciato dalla band, dopo Believer e Thunder. Nell'arrangiamento del'album, gli Imagine Dragons hanno compiuto una scelta precisa, motivo per cui ogni brano è costruito on un approccio diverso che lo rende unico in termini di suono e cura dei particolari.
"Abbiamo cercato di essere minimalisti. Più passa il tempo, più apprezziamo l'uso di singoli suoni che ci sembrano perfetti, al posto di cumulare strumenti uno sopra l'altro. Basta muri di suono costruiti sovrapponendo 100 tracce. Meglio usare una chitarra e il solo tom della batteria, purché suonino in modo perfetto. L'approccio minimalista è il filo conduttore del nuovo album".
In attesa del video ufficiale di Whatever It Takes, gli Imagine Dragons si preparano per la loro esibizione ai BBMAs il 21 maggio.
we will be playing the @BBMAs on May 21 at 8e/5p on ABC. don't miss or we will never forgive you. 💣🔪🔫⚔️☠️ #BBMAs pic.twitter.com/wM9ar6Y3kY

— Imagine Dragons (@Imaginedragons) 1 maggio 2017