Jason Derulo – Guitar Center Session | le performance di Try Me e Wiggle
Nuova esibizione per il cantante americano Jason Derulo. L'artista ha da poco rilasciato il suo ultimo singolo "Get Ugly" con tanto di video ultra colorato e super elettrizzante e, nonostante nei principali programmi televisivi continui inspiegabilmente a portare ancora la sua smash hit "Want to Want Me", in altre occasioni sta comunque provando a far conoscere al grande pubblico le altre tracce incluse nel suo ultimo progetto.
Il disco, non si è rivelato uno dei momenti migliori della carriera di Jason: che i suoi album non vendano molto non è una novità, ma in passato l'artista ci ha abituato a dischi sostenuti da svariati tormentoni, mentre da "Everything Is Four" l'unico brano di successo è stato proprio "Want to Want Me".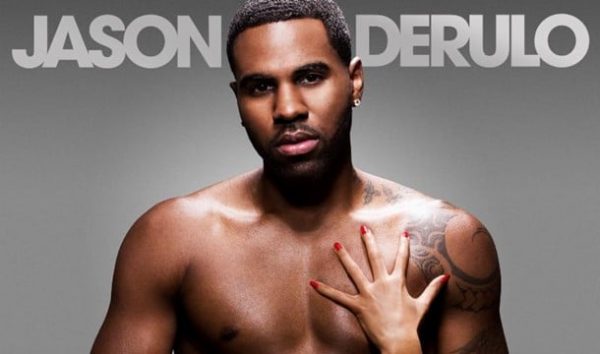 Tra i singoli più sottovalutati c'è sicuramente "Try Me", uno spumeggiante duetto con Jennifer Lopez che avrebbe potuto fare grandi cose in estate ma che purtroppo è stato pubblicato in autunno (mentre un brano perfetto per l'autunno, "Cheyenne", è stato pubblicato in estate!) e non è mai stato supportato neanche da uno straccio di video.
Per recuperare in qualche modo, Jason ci ha offerto una performance della traccia in occasione di una sessione live proposta per DirectTV. L'esibizione è stata abbastanza buona vocalmente, superiore a molti live precedenti di Jason. 
Che ne pensate di questa esibizione?
---
Jason ha condiviso online un'altra performance tratta dalla medesima sessione. Questa volta, il cantante ha presentato la sua smash hit "Wiggle", canzone che gli ha permesso di proporre una performance vocale anche questa volta molto buona per i suoi standard. L'artista si è esibito anche dal punto di vista scenico con questa traccia, ed in tale ambito è riuscito come sempre a proporre un lavoro a dir poco ottimo.