Jay Z: 5 canzoni da scoprire | Prima parte
"I don't know what you take me as or understand the intelligence that Jay Z has" [Non so per cosa mi avete preso o se capite l'intelligenza che ha Jay Z]: era il 2003 e Jay Z stava per abbandonare il rap. Prima, però, doveva lasciare la sua eredità e togliersi qualche sassolino dalla scarpa. "99 Problems" è uno di quei brani, passati ormai alla Storia dei singoli Hip-Hop. E l'"intelligenza" di cui Hova parla non è pura vanteria.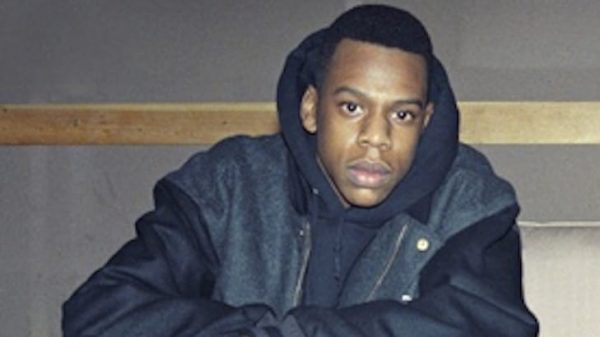 In questo viaggio lungo gli album di Jay Z vedremo cosa si nasconde dietro alcuni brani che sarebbero potuti essere scelti come singoli e approfondire l'abilità e… "the intelligence that Jay Z has".
Brooklyn's Finest (feat. The Notorious B.I.G.)
Jay Z parte iniza con alcune rap battles, poi si affianca a Jaz O, a cui si ispira per il nome, e continua come hype man di Big Daddy Kane. Nel 1995 crea con Damon Dash e  Kareem Biggs la Roc-A-Fella Records e, l'anno successivo, pubblica l'album di debutto "Reasonable Doubt". Una piccola label indipendente, però, riesce a ottenere beat di Dj Clark Kent e DJ Premier e le presenze di Notorious B.I.G., amico di Jay Z e Mary J Blige, la cui carriera era già decollata. Tra le perle di "Reasonable Doubt" abbiamo questa spettacolare collaborazione di Jigga e Biggie, dove davvero troviamo "il meglio di Brooklyn".
22 Two's

Quando cercavo l'introduzione pensavo già a questa traccia. Il brano ha un fascino unico dal punto di vista del testo. Come suggerisce il titolo, potete ascoltare esattamente 22 volte il suono "too / to" nel primo verso, senza sembrare noioso perchè eccessivamente ripetuto. Ma la mossa è efficace anche perchè viene samplata "Can I kick it" degli A Tribe Called Quest e Jay Z pensò che nessuno poteva rimanere indifferente a una canzone del genere. Interessante, no?
Rap Game Crack Game
Acquisita una maggiore fama, Jay Z si mette al lavoro sul nuovo album, "In My Lifetime, Vol. 1". L'importanza dei produttori cresce: confermati Dj Premier, Jaz-O e Ski, si aggiungono l'emergente Chad Hugo, i Trackmaster, Teddy Riley e Puff Daddy, che sarà produttore esecutivo. Jaz-O produce questa traccia in cui Jay Z compara il rap alla vendita della droga per strada. E sappiamo che Jay Z ha iniziato come spacciatore.
Face Off (feat. Sauce Money)
I brani nascono nei modi più diversi, questa per una scommessa. Jigga e Stoute dei Trackmasters giocavano a "Madden NFL" e Jay Z disse che se avesse vinto avrebbe avuto un beat dei Trackmasters. Sentiamo qui come è andata a finire e Poke & Tone non delusero affatto con questa bella produzione.
Where I'm From 
Nei suoi album, Jay Z non si è concentrato solo su pochi argomenti o futili, ma ha anche raccontato sè stesso. In questo brano inizia proprio a raccontare la zona in cui è nato, cioè le case popolari di Macy. La descrizione è minuziosa e nelle prossime parti inizieremo a capire meglio la sua storia.