Nuovi live Jess Glynne (Take me Home) e Coldplay (Hymn for the Weekend)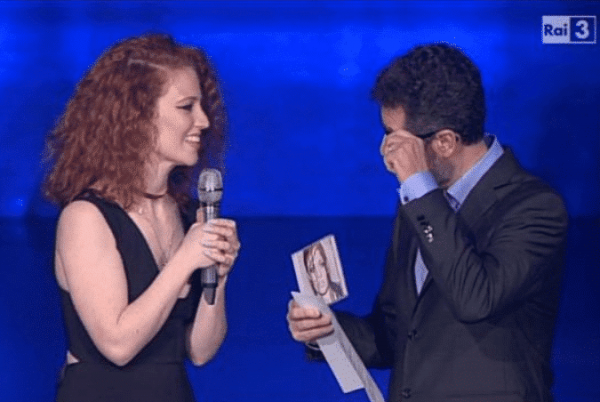 Checché se ne dica, indubbiamente dalla simpatia che si può nutrire o meno nei confronti della persona, Fabio Fazio e sicuramente l'unico conduttore italiano che riesce a portare tuttora nel suo show grandissime personalità della cultura, dell'arte, del cinema e della musica internazionali. Copiose sono le stelle che negli ultimi anni si sono alternate sul suo palco: parliamo di gente come Robbie Williams, Madonna, Adele, U2, nomi di grande rilievo che difficilmente considerano altre trasmissioni che non riguardino prettamente la musica.
Durante l'ultima puntata, Fazio è riuscito ad incassare un altro bel colpo portando nel suo salotto una delle nuove leve di maggior successo degli ultimi anni: la bravissima Jess Glynne. L'artista ha ovviamente eseguito una performance di "Take Me Home", singolo che è riuscito ad ottenere un successo stratosferico anche qui in Italia, per poi concedere un'intervista in cui ha parlato in maniera molto umile del suo successo e dei suoi propositi futuri ed ha intonato il ritornello del suo più grande successo da solista "Hold My Hand".
L'esibizione è stata buona, sia dal punto di vista tecnico che da quello interpretativo, e siamo sicuri riuscirà a donare altro vigore commerciale ad una delle poche hit internazionali davvero belle che ultimamente sono piaciute agli italiani. Siamo rimasti colpiti parecchio anche e soprattutto dall'intervista, specialmente quando l'artista ha mostrato una sincera gratitudine verso l'omaggio floreale che le è stato rivolto.

Passiamo ora ad un'esibizione che si è invece tenuta oltre oceano. Il gruppo britannico dei Coldplay si è recato al Today Show per offrire una performance di "Hymn for the Weekend", secondo singolo estratto dall'ultimo album che nella studio version e nel video vede la partecipazione di Beyoncé. Così come è accaduto in altre performance recenti, Chris Martin è apparso un po' giù vocalmente, non riuscendo a rendere  granché bene il brano.