Jess Glynne – I Cry When I Laugh | Recensione CD
Jess Glynne è senza dubbio la nuova stella della musica dance-pop/house europea: dal successo di "Rather Be" dei Clean Bandit in poi, i suoi singoli hanno ottenuto ottimi risultati nelle classifiche europee ed è riuscita a piazzare alcuni tra i maggiori successi dell'anno.
La passione per la musica è arrivata abbastanza presto ma senza grossi risultati, infatti la cantante londinese all'età di soli quindici anni tentò di entrare ad X Factor ma venne scartata. Ma Jess non si diede per vinta e tramite conoscenze fortuite riuscì nel 2010 a stipulare un contratto con la Black Butter Records che però non le assicurò alcuna promozione.
E' il 2013 l'anno della svolta per la cantante. Jess viene contattata dal produttore Route 94 e per lui reinventa il pezzo "My Love". Il brano si comporta come una sleep hit, infatti arriverà al successo solo dopo il grandissimo tormentone di "Rather Be", pezzo in collaborazione con i Clean Bandit che irromperà nelle classifiche europee e otterrà buoni risultati in USA per più di metà anno.
Finalmente Jess riesce ad avere un contratto migliore con la Atlantic Records e inizia a registrare il suo album di debutto. Le due collaborazioni, entrambe indirizzate verso la dance-pop, influenzeranno molto lo stile della cantante che infatti propone nel luglio del 2014 il suo primo singolo da solista con le stesse caratteristiche, prodotto dai bravissimi Gorgon City, stiamo parlando di "Right There". Il singolo mischia deep house e garage per un buon risultato ma che non entusiasma, infatti malgrado il peak alla 6 in UK e qualche buon posizionamento in Europa, non ci troviamo davanti alla prima hit della cantante.
Ma visto che coppia vincente non si cambia, la Atlantic Records pensa bene di far rincontrare Jess e i Clean Bandit, il risultato è il singolo "Real Love", uptempo house in pieno stile Clean Bandit. Il brano è ottimo e ottiene i risultati sperati con un peak alla 2 in UK e buoni risultati nel resto del mondo. Anche in Italia il pezzo riesce ad entrare in classifica.
Il successo continua nel 2015. La release del terzo singolo "Hold My Hand", traccia dance-pop prodotta da Starsmith, segna l'entrata nell'Olimpo della musica europea della cantante. Il pezzo arriva primo in Europa e in UK, riesce a debuttare nella Billboard hot100 e ottiene risultati positivi anche in Italia.
Seguono il rilascio di questo primo album nell'agosto dello stesso anno, che ottiene ottimi risultati in Europa e il singolo "Don't Be So Hard On Yourself", nonchè la collaborazione con Tinie Tempah in "No Letting Go", entrambi grandi successi.
Ma oltre ai quattro singoli in questo album c'è molto di più! Scopriamolo insieme.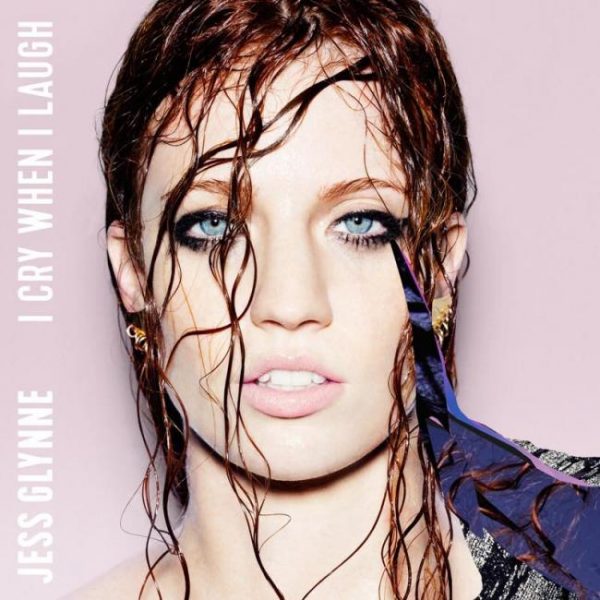 01. Strawberry Fields (Intro): L'album inizia con un intro forse poco rappresentativo del concept dell'intero progetto. Suoni futuristici lasciano ben presto il posto ad un andamento R&B, molto diverso da ciò che ci ha proposto la cantante precedentemente, sarebbe stato interessante sentire una traccia intera con queste sonorità e non solo un frammento, in ogni caso ci prepara bene all'inizio di questo viaggio musicale.
02. Gave Me Something:  Primo pezzo di questo album è una splendida midtempo dance prodotta da Starsmith. "Gave Me Something", malgrado ricalchi il genere già proposto dalla cantante, è una traccia completamente diversa dalle altre. Del resto è proprio questo uno dei punti forti di Jess: pur essendosi inserita in un genere ben definito riesce a proporne tante variazioni diverse senza mai essere ripetitiva. La base è in questo brano meno delicata e più profonda che negli altri brani che conosciamo e il ritornello è accompagnato da evocativi cori gospel. A completare questo gioiellino c'è un testo molto profondo, dedicato a qualcuno di speciale che ha dato alla cantante londinese davvero tutto ciò che potesse desiderare. Traccia completamente promossa che, si spera, venga estratta come ulteriore singolo.
03. Hold My Hand: Un pezzo che non ha bisogno di alcuna presentazione è "Hold My Hand". Terza traccia e terzo singolo estratto dall'album, si tratta di una uptempo che si distacca dagli altri singoli estratti per il suo appeal decisamente più pop e meno house. Paradossalmente in questo caso Starsmith ha fatto un lavoro di qualità inferiore rispetto che nella traccia precedente o in altre dell'album creando un brano non particolarmente originale ma molto catchy. "Break my bones but you won't see me fall, oh, the rising tide will rise against them all, oh" canta Jess nel pre-chours con una convinzione decisamente nuova rispetto ai suoi singoli precedenti e questo, accompagnato ad un'interpretazione molto convincente ci fa dimenticare della relativa originalità del pezzo. Anche questa assolutamente promossa!  
04. Real Love (With Clean Bandit): Secondo singolo estratto dall'album è questa potente midtempo house con elementi che ricordano la musica deephouse. Siamo davanti alla seconda collaborazione di Jess con i Clean Bandit e devo dire che, malgrado il pezzo non abbia bissato il successo di "Rather Be", questa "Real Love" ha lo stesso potenziale se non addirittura qualcosa in più. La particolarità del brano è nel ritornello che, per certi versi, è la parte meno potente del brano ma anche quella più particolare e quindi riesce a colpire quanto basta, da lodare è senza dubbio anche l'interpretazione della cantante che su queste basi dà davvero del suo meglio (ma vedremo presto quanto è versatile!). Malgrado il testo non sia particolarmente originale nè degno di nota è da sottolineare il fatto che praticamente tutti i brani dell'album sono stati scritti da Jess e che anche quelli meno originali hanno comunque un loro perchè. Una delle nostre preferite!
05.  Ain't Got Far To Go: Di nuovo Starsmith per la quinta traccia del disco. Il pezzo riprende le sonorità di "Gave Me Something", seconda traccia dell'album, e ci troviamo quindi davanti ad una midtempo decisamente godibile ma che passa forse un pò inosservata a causa di molti pezzi nel progetto decisamente migliori.  Ancora una volta un testo convincente, l'interpretazione magistrale si unisce nuovamente ad alcuni toni gospel presenti nel ritornello grazie ai cori e la base minimal. Buon pezzo ma non tra i migliori.
06. Take Me Home: C'è voluto un pò ma siamo arrivati alla prima ballad dell'intero progetto. Il pezzo è stato confermato da poco come quinto singolo estratto dall'album e come dar torto a Jess e alla sua casa discografica! Si tratta di una delle tracce migliori di tutto l'album e malgrado non abbia un ritornello forte come altri pezzi riesce a colpire l'ascoltatore soprattutto grazie all'interpretazione della bella cantante e al testo, colpiscono le frasi quasi disperate della cantante come "Could you take care of a broken soul?''.
A produrre questa "Take Me Home" c'è Steve Mac, che ultimamente si è occupato anche dell'ultimo album della Lovato. Il produttore inglese ha fatto un ottimo lavoro a livello strumentale e ha creato una melodia molto intimistica con un piano estremamente nudo e penetrante. Il video, che vede Jess senza vestiti cantare da diverse angolazioni, sebbene sia molto semplice, rappresenta a pieno il pezzo e non fa che esaltare un brano già perfetto di suo. Un vero gioiellino. 
07. Don't Be So Hard On Yourself: Aveva il compito di non far cadere nel dimenticatio Jess dopo il successo e la sovraesposizione causati dal terzo singolo "Hold My Hand" e ci è riuscito alla grande! Estratto in pieno estate, questo singolo ha avuto ottimi risultati sia in UK sia in Europa diventando l'ennesimo successo della cantante.
Alla produzione ci sono i TMS, grandissimi produttori soprattutto sulla scena inglese, malgrado ciò il brano sembra in tutto e per tutto un pezzo dei Clean Bandit ed è forse dovuto anche a questo il successo del pezzo. La dance si mischia ancora una volta a note deep-house e strumentali molto piacevoli per un ottimo singolo. Il testo, per niente scontato, parla del sapersi lasciare i brutti ricordi alle spalle andando avanti per la propria strada: "Don't be so hard on yourself, no, learn to forgive, learn to let go".
08. You Can Find Me: E ci tuffiamo nella musica anni 80" con Starsmith che dimostra ancora una volta di essere a suo perfetto agio con queste sonorità. Ritornano i cori black che si occupano di riempire un ritornello che di suo è un pò vuoto. La base a tratti è un pò fastidiosa: si passa da tracce molto semplici con un instrumental davvero poco invadente a questa che ne presenta uno pesante, ed il risultato simula quasi più basi sovrapposte! Assolutamente inadatta a diventare singolo, scorre velocemente in questo album che ha i suoi capolavori decisamente altrove.
09. Why Me: Prima traccia dell'album ad essere prodotta da Brown. Partiamo con un sound decisamente diverso da quello che abbiamo sentito in precedenza, assolutamente minimal e abbastanza distante dalla musica house. Ancora una volta il ritornello viene rinforzato dai cori black, che hanno però una funzione di contorno visto che in questa traccia Jess esterna tutta la sua forza vocale. Il pezzo, malgrado non sia una slowjam strappalacrime, parla di una ragazza che pur essendo sempre stata attenta e dedita al suo amato è stata lasciata senza una ragione apparente. Il brano è particolare ma non convince a pieno e ancor meno potrebbe essere un possibile singolo.
10. Love Me: Nuovamente un pezzo prodotto da Brown. All'inizio sembra quasi di trovarsi nell'ultimo album di Iggy Azalea, forti sono infatti le somiglianze col singolo di "Reclassified", "Trouble". In realtà il pezzo evolve in modo completamente diverso e le uniche somiglianze sono un piano a scandagliare il ritmo e un appeal decisamente retrò. Solito testo d'amore ma interpretazione decisamente diversa che si avvicina molto alla musica black che sembra essere molto vicina alla voce di Jess. Il brano è migliore del precedente ma manca comunque della potenza degli altri singoli estratti. Buon pezzo.
11. It Ain't Right: E siamo di nuovo negli anni 80" con Starsmith. Questo brano ricorda maggiormente lo stile dei singoli rilasciati, con l'aggiunta di una base decisamente più particolare, a questo si aggiunge un ritornello potente quanto basta: la ricetta perfetta per un singolo, magari di chiusura. Da lodare è l'utilizzo degli strumenti a fiato sovrapposti all' instrumental sintetizzata così come il cantato di Jess che non sembra mai in disaccordo con la base ma anzi, vi si amalgama come se fosse uno degli strumenti stessi pur senza essere manchevole in potenza. Bel pezzo in fondo all'album!  
12. No Rights No Wrongs: Una traccia che porta al matrimonio artistico tra Starsmith e Brown, entrambi alla produzione del pezzo. La traccia ricorda a tratti il singolo "Don't Be So Hard On Yourself" pur non sembrando realmente un "auotplagio", ancora una volta note deephouse/house unite ad un vibe retrò che potrebbero fare benissimo nelle radio specialmente in UK ma ci rendiamo conto che è impossibile estrarre tutti questi singoli da un album, soprattutto per il fatto che, essendo un concept-album, molte tracce si somigliano a livello di leitmotiv e quindi no sarebbe un'ottima mossa proporre tracce che all'ascoltatore medio sembrerebbero tutte uguali. Ottimo brano.   
13. Saddest Vanilla (feat. Emeli Sandè): Dobbiamo arrivare alla penultima traccia di questo progetto per trovare un nuovo duetto, e che duetto! Infatti questa traccia, prodotta da quel genio di Naughty Boy, vede la stesura a quattro mani di Jess e Emeli Sandè che compare anche nei vocals. Le due voci, malgrado siano molto diverse, si amalgamano benissimo ma in questo caso le parti cantate da Emeli convincono maggiormente e sembrano più "sentite". Il pezzo, nonostnate sia una slowjam, è molto catchy, visto anche il featured artist di prim'ordine, sarebbe proprio il caso di optare per la scelta come singolo. Vedremo cosa ci proporrà la gestione di questo progetto, nel frattempo questa traccia è assolutamente promossa!
14. Right Here: A rompere completamente l'atmosfera creata dal pezzo precedente c'è l'ultima traccia e allo stesso tempo il primo singolo dell'album. Unico pezzo prodotto dai Gorgon City, è profondamente contaminato dalla musica deep-house e ricorda lo stile di Kiesza, note strumentali sono come al solito ben presenti all'interno dell'instrumental. Malgrado non abbia raggiunto i vertici delle classifiche, probabilmente a causa della forza decisamente minore rispetto agli altri singoli in cui Jess era stata ospitata, si tratta di un bellissimo pezzo che avrebbe potuto far benissimo se rilasciato come terzo/quarto singolo, quando la carriera della cantante era già avviata. Ottima chiusura per l'album.
Come avrete potuto ben capire siamo davanti ad un ottimo album dal grandissimo potenziale e soprattutto molto rischioso! Malgrado la musica house abbia ultimamente ritrovato dei momenti di fortuna resta rischioso rilasciare questo tipo di musica in un'Europa che tende sempre di più alla musica R&B/urban che va di moda in USA.
Viste le buone vendite dell'album e dei singoli, anche se c'è ancora materiale da poter estrarre (prima tra tutte "Saddest Vanilla", hit sicura in UK) potrebbe essere una buona mossa proporre una re-release dell'album aggiungendo materiale inedito. Ottima a nostro avviso la scelta di puntare poco o nulla sugli States visto l'infinito elenco di popstar britanniche si sono completamente rovinate per puntare su un mercato (Jessie J, Cher Lloyd, ecc) che, tolti i solidi Adele, Sam Smith e Ed Sheeran, negli ultimi anni si sta dimostrando ancora più nazionalista che in passato.
Augurandoci quindi che il mercato inglese, famoso per dimenticarsi facilmente dei suoi artisti dopo il primo album, non la abbandoni dopo gli ottimi risultati dell'album, promuoviamo a pieni voti questo "I Cry When I Laugh".