Karmin: in arrivo Leo Rising, il loro nuovo album!
Il duo Pop composto da Amy Heidemann e Nick Noonan, i "Karmin", dopo il disco di platino con "Brokenhearted" negli USA, e vari altri singoli che hanno raggiunto le certificazioni Oro e Platino in Australia, Canada e UK, sono pronti a rilasciare il terzo album "Leo Rising", primo con la loro casa discografica  "RED Associated Labels", ripartendo da zero dopo la scissione del contratto con la Epic Record.
Il terzo album "Leo Rising" racconta la storia di una lotta percepita da parte del Duo alla scoperta di sé e la ricerca della libertà creativa da loro non concessa dalla Epic Record. Il lavoro sarà pubblicato il prossimo 29 luglio, e possiamo ammirarne di seguito la copertina.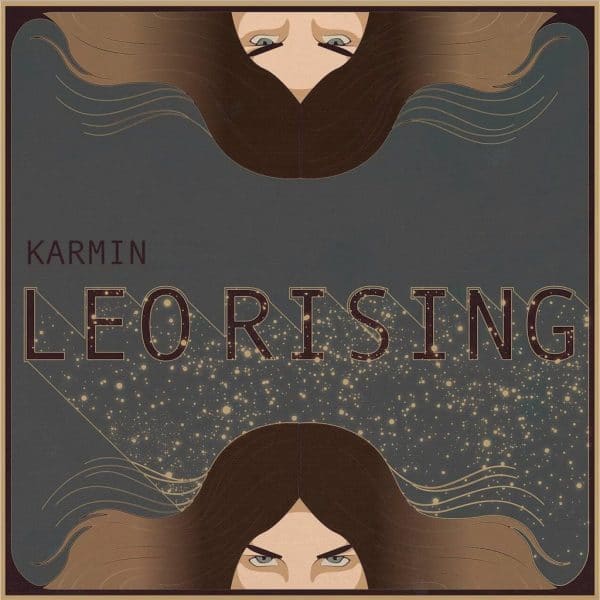 Dall'album sono stati rilasciati in via gratuita quasi tutte le canzoni tramite la app del duo, disponibile in download gratuito sia su IOS che su Android. Per la realizzazione del loro terzo album il duo si è affidato come concept allo zodiaco, associando ad ogni canzone dell'album un segno zodiacale, proprio nelle scorse settimane è stata rilasciata la tracklist dell'album.
Dance With You (ARIETE)
Sugar (TORO) 
Didn't Know You (GEMELLI)
No Suitcase (CANCRO)
Come With Me (Pure Imagination) (LEONE)
Everything (VERGINE)
Along the Road (BILANCIA)
Can't Live (SCORPIONE)
Blame It On My Heart (SAGGITARIO)
Save Me Now (CAPRICORNO)
Easy Money (ACQUARIO)
I Got You (PESCI)
Yesterday (bonus track)
Maybelline (bonus track)
Dall'album in uscita, sono già stati rilasciati una serie di video.
Prima del lancio dell'album verranno rilasciati tutti e dodici i video delle canzoni, quindi nuovi video musicali a supporto dell'intero progetto e non video a supporto dei singoli.  Qui sotto vi lasciamo i video delle prime canzoni rilasciate in modo ufficiale dal gruppo.
Il primo singolo di lancio fu Sugar, canzone utilizzata anche per il lancio della già citata app.
Il secondo singolo fu Didn't Know You, bellissimo video a mio parere uno dei video più belli dei Karmin.
Terzo singolo fu Along The Road, chitarre acustiche e la splendida voce di Amy, fanno da cornice ad un video semplice ma di impatto.
https://www.youtube.com/watch?v=ULhWnX5canw
Il quarto singolo fu "Come with Me" (Pure Immagination).
https://www.youtube.com/watch?v=yeDAquKtfIk
Mentre anche se non inserita nella tracklist ufficiale ma come Bonus Track, vi lascio il video di Yesterday, dove appunto appare l'altro membro della band Nick!
https://www.youtube.com/watch?v=_5f9LBKhO_g
Qui i Link per scaricare l'app ufficiale dei Karmin:
clicca qui per scaricare l'app su dispositivi IOS
clicca qui per scaricarla su dispositivi Android