Katy Perry shock: "Ho pensato di togliermi la vita, me ne pento"
E' un momento davvero intenso quello che sta vivendo la popstar Katy Perry. L'uscita del suo quarto progetto discografico, Witness, ha portato la cantante a rivelare dettagli molto personali del suo passato…
Witness è finalmente in tutti gli store e piattaforme digitali (QUI per la nostra recensione) e Katy, con il suo team, ha saputo rendere l'uscita del disco un'occasione unica per dare ai fans la possibilità di seguire la sua quotidianità 24h su 24. 
Sì perché, come forse avrete avuto modo di vedere, è partita da giovedì notte una diretta YouTube che proseguirà per un totale di 72 ore, senza interruzioni (notte compresa). Durante questi primi due giorni ci sono stati momenti davvero esilaranti, alternati ad altri ben più introspettivi. Una conversazione in particolare ha fatto scoppiare in lacrime Katy, che si è aperta svelando un particolare davvero triste della sua vita, lasciando senza parole gli ascoltatori:
"Ho pensato di suicidarmi, ho anche scritto una canzone che parla di ciò (By The Grace of God, ndr). Sì, ho avuto questi pensieri e ora me ne vergogno. Puoi aver ragione o puoi essere amata…io volevo solo essere amata"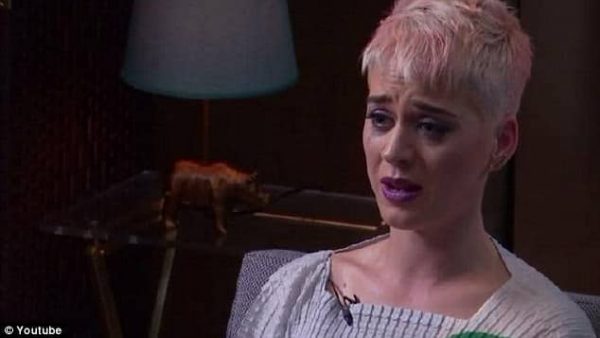 A quel punto, sebbene i suoi collaboratori le abbiano chiesto di fare una pausa, lei ha preferito continuare nonostante l'evidente commozione. Non ha aggiunto altro a riguardo, ma ha cominciato a parlare di come è riuscita a far combaciare sé stessa, Katheryn Hudson, con la popstar che è diventata:
"Il punto di tutta la questione è che se le persone vedono davvero ciò che sei hanno modo di sognare altrettanto in grande. Sono più nerd di quanto la gente possa pensare, sono molto goffa"
L'artista ha voluto condividere con tutti questo particolare tanto forte quanto straziante. Capiamo nuovamente che assieme a quel personaggio divertente e gioioso che abbiamo conosciuto per anni ha sempre convissuto una parte più malinconica e sofferente, che pian piano sta tirando fuori.
Un dolore che va rispettato, a qualunque cosa esso sia dovuto (che centrino le pesantissime dichiarazioni dei genitori?), senza giudicare.