Kendrick Lamar su Iggy Azalea: "Lasciatele fare quel che vuole"
Poco tempo fa la celebre testata giornalistica prima fra tutte in ambito musicale, tale Billboard, ha intervistato uno dei diversi rapper emergenti del momento: sto parlando del re della West Coast Americana, Kendrick Lamar.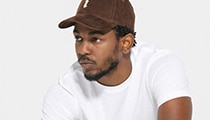 Il rapper dal 2012 ad oggi sta continuando ad accrescere la propria fama all'interno del music biz, grazie al successo di diversi singoli, come "i" e "Poetic Justice" e a numerose collaborazioni di successo: da ricordare la sua presenza accanto alla reginetta d'America Taylor Swift in "Bad Blood" e nel featuring con artisti del calibro di Drake, ASAP Rocky e 2 Chainz in "Fuckin' Problems".
Durante l'intervista con Billboard il rapper ha parlato di sé, della sua vita come artista ventisettenne, delle sue ultime creazioni (ricordiamo che il suo ultimo album "To Pimp A Butterfly" è stato letteralmente elogiato dalla critica, con un punteggio di 96/100 su Metacritic, giusto per fare un esempio), e delle personalità da lui stimate: il rapper ha fatto i nomi dell'amatissimo presidente Obama, di uno degli artisti da lui più amati, quale Drake, e di un suo ardito concorrente, Macklemore (ricordiamo l'episodio ai Grammys 2014 in cui Macklemore riuscì a vincere tutti i premi per i quali entrambi erano stati nominati, e dopo aver fatto ciò, scrisse un messaggio di scuse a Kendrick, il quale lo pubblico immediatamente nel suo profilo Instagram, ringraziando il collega per la sua lealtà e augurandogli molto successo).
Ultime, ma non certo per importanza, furono le parole spese a favore di un'artista che sta attualmente lavorando al suo secondo LP: Iggy Azalea. Il rapper non fece altro che spendere parole positive a favore dell'artista australiana, molto stimata da lui; gli vennero strappati inoltre veri e propri incoraggiamenti nei confronti dei futuri progetti della Femcee:
"Sta facendo quel che deve, voi lasciatela fare. La gente deve superare continuamente prove e ottenere consensi  per giungere dov'è."
Il rapper sembra sapere qualcosa riguardo il futuro progetto di Iggy e al contempo ci suggerisce di non criticarla e di lasciarla lavorare. Certo, per Iggy non sarà facile bissare i successi di Fancy e Black Widow, ma noi siamo molto fiduciosi nei suoi confronti, soprattutto dopo aver ascoltato quella bomba di snippet rilasciato nel suo profilo Instagram qualche settimana fa.
Late last night… watching these geeks dance around to demos like it was 2011 again, and laughing about it all. pic.twitter.com/k8osbCduGU

— IGGY AZALEA (@IGGYAZALEA) December 5, 2015
Fa sempre piacere sentire artisti che hanno raggiunto la fama parlar bene dei colleghi, nel frattempo rimaniamo in attesa di buone nuove riguardo il secondo album di Iggy Azalea: Digital Distortion.