Lady Gaga, il vicepresidente degli USA la presenterà agli Oscar: ecco perché!
Se non si era capito, Lady Gaga sta attuando da ormai una lenta ma convinta ricostruzione della sua immagine pubblica. Lasciate le vesti da star eccentrica, la cantante si comporta sempre più come una diva (nel senso positivo del termine): partecipa a tutti gli eventi possibili ed immaginabili e non perde occasione per mostrare il suo talento.
Dopo la performance fenomenale al Super Bowl e quella molto controversa ai Grammy, per Lady Gaga è arrivato l'ultimo step: gli Oscar. In un certo modo si chiude un cerchio, infatti proprio l'anno scorso Lady Gaga agli Oscar iniziò questa fase della sua carriera con la performance in cui reinterpretava i brani del film "Sound Of Music". Stasera invece Gaga canterà la sua ultima canzone inedita "Til It Happens To You", con cui è candidata all'Oscar per la miglior canzone originale per un film (in questo caso il documentario Hunting Ground).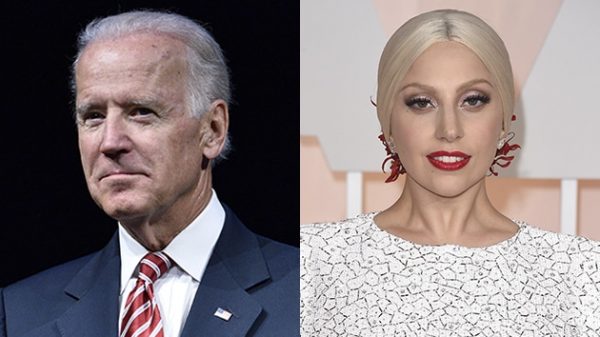 Fino a qui tutto da copione. La novità delle ultime ore è però che a presentare la performance di Lady Gaga sarà il vice-presidente degli Stati Uniti d'America Joe Biden. la sua presenza è dovuta al fatto che Biden è stato l'autore di una legge contro la violenza femminile nel 1994. La canzone, sarà quindi un modo per Biden per ribadire la volontà di dire basta alla violenza contro le donne ed in particolare quella contro le giovani universitarie nei college, fenomeno ancora diffuso negli USA.
Ovviamente con questa notizia, le quotazioni di Lady Gaga come possibile vincitrice dell'Oscar salgono a dismisura. Vedremo se Gaga vincerà e sarà interessante constatare se dopo la performance la canzone riuscirà a debuttare nella Billboard Hot 100 visto che finora non ci è ancora riuscita.
Cosa vi aspettate dall'evento di stasera?