Lady Gaga – "Million Reasons" | Video Premiere
Ecco il video di Million Reasons di Lady Gaga, secondo singolo tratto da Joanne: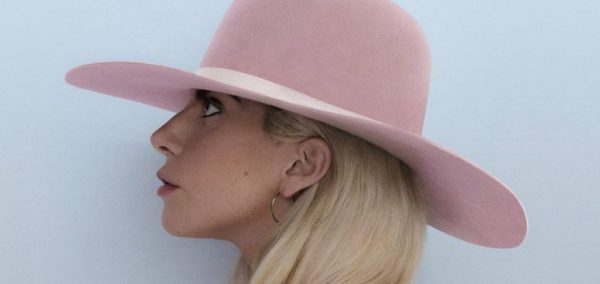 Mentre "Perfect Illusion" continua ad ottenere risultati abbastanza magri, a dispetto dell' enorne fama della sua interprete, Lady Gaga ha deciso di farci ascoltare un'altra canzone che sará inclusa in "Joanne", il suo prossimo album da solista, in uscita il 21 ottobre (QUI per la tracklist). Il brano in questione si intitola "Million Reasons", e con esso Gaga sperimenta una direzione che in passato aveva sfiorato solo con "You And I", ma che potrebbe riguardare gran parte del nuovo disco: il country.
Il brano é a tutti gli effetti una ballad country-rock in piena regola, con una produzione che potremmo trovare in un pezzo di una Dolly Parton, su cui Gaga canta con emozione di un amore ormai deleterio per lei, che le dá un milione di motivi per andare via. La voce di Gaga risulta davvero perfetta in questo contesto, il suo timbro é decisamente adatto al genere e la diva sa bene come eseguire un'interpretazione possente ed emotiva, che arriva senza difficoltà alcuna al cuore di chi ascolta.
A differenza di "Perfect Illusion", pezzo in cui la resa vocale di Gaga può risultare abbastanza fastidiosa e che ha reso questo suo cambiamento abbastanza deludente, "One Million" non ci fa assolutamente rimpiangere la vecchia Gaga, e riesce ad emozionarci moltissimo, anche di piú delle ballad e mid tempo pop che ci ha regalato nel corso degli anni.
Ottima canzone, ma il problema è sempre quello: le masse vogliono questo da Gaga?
Vedremo se questa svolta verrá apprezzata dal grande pubblico, che effettivamente all'epoca considerò "You And I" meno dei precedenti singoli. Voi cosa ne dite di questa traccia? Potrebbe diventare singolo oppure no?
Testo
[Verse 1]
You're giving me a million reasons to let you go
You're giving me a million reasons to quit the show
You're givin' me a million reasons
Give me a million reasons
Givin' me a million reasons
About a million reasons
If I had a highway, I would run for the hills
If you could find a dry way, I'd forever be still
But you're giving me a million reasons
Give me a million reasons
Givin' me a million reasons
About a million reasons
 [Chorus]
I bow down to pray
I try to make the worst seem better
Lord, show me the way
To cut through all his worn out leather
I've got a hundred million reasons to walk away
But baby, I just need one good one to stay
[Verse 2]
Head stuck in a cycle, I look off and I stare
It's like that I've stopped breathing, but completely aware
'Cause you're giving me a million reasons
Give me a million reasons
Givin' me a million reasons
About a million reasonsAnd if you say something that you might even mean
It's hard to even fathom which parts I should believe
'Cause you're giving me a million reasons
Give me a million reasons
Givin' me a million reasons
About a million reasons[Chorus]
I bow down to pray
I try to make the worst seem better
Lord, show me the way
To cut through all his worn out leather
I've got a hundred million reasons to walk away
But baby, I just need one good one to stay[Bridge]
Hey, ehh, ehh, eyy
Baby I'm bleedin', bleedin'
Stay, ehh, ehhy
Can't you give me what I'm needin', needin'
Every heartbreak makes it hard to keep the faith
But baby, I just need one good one
Good one, good one, good one, good one, good one[Chorus]
When I bow down to pray
I try to make the worst seem better
Lord, show me the way
To cut through all his worn out leather
I've got a hundred million reasons to walk away
But baby, I just need one good one, good one
Tell me that you'll be the good one, good one
Baby, I just need one good one to stay
Traduzione
[Verse 1]
Mi stai dando un milione di ragioni per lasciarti andare
Mi stai dando un milione di ragioni per smettere di spettacolo
Mi stai dando un milione di ragioni
Darmi un milione di motivi
'Dandomi un milione di ragioni
Circa un milione di ragioni
Se avessi una strada, vorrei correre per le colline
Se si potesse trovare un modo asciutto, sarei per sempre ancora
Ma mi stai dando un milione di ragioni
Dammi un milione di ragioni
Dandomi un milione di ragioni
Circa un milione di ragioni
[Chorus]
Mi inchino a pregare
Cerco di far sì che il peggio sembri migliore
Signore, mostrami la strada per
Mostrami la maniera di tagliare tutta la sua pelle consumata
Ho cento milioni di ragioni per andarsene
Ma baby, ho solo bisogno di una buona ragione per rimanere
[Verse 2]
Testa incastrata in un ciclo, guardo fuori e guardo
E' come se avessi smesso di respirare, ma del tutto consapevole
Perche 'mi stai dando un milione di motivi
Dammi un milione di motivi
dandomi me un milione di motivi
Circa un milione di motivi
E se dici qualcosa con cui potresti dare un significato
E 'difficile capire anche a quali parti dovrei credere
Perchè mi stai dando un milione di motivi
darmi un milione di motivi
dandomi  un milione di motivi
Circa un milione di motivi
[Chorus]
Mi inchino a pregare
Cerco di far sì che il peggio sembri migliore
Signore, mostrami la strada per
Mostrami la maniera di tagliare tutta la sua pelle consumata
Ho cento milioni di ragioni per andarsene
Ma baby, ho solo bisogno di una buona ragione per rimanere
[Bridge]
Hey, ehh, ehh, eyy
Baby sto sanguinando, sanguinando
Resto, ehh, ehhy
Non puoi darmi quello di cui ho bisogno, bisogno
Ogni battito di cuore rende difficile mantenere la fede
Ma baby, ho solo bisogno di una buona
Buona, buona, buona, buona, buona
[Chorus]
Mi inchino a pregare
Cerco di far sì che il peggio sembri migliore
Signore, mostrami la strada per
Mostrami la maniera di tagliare tutta la sua pelle consumata
Ho cento milioni di ragioni per andarsene
Ma baby, ho solo bisogno di una buona ragione per rimanere