Lady Gaga nuda insieme a Kanye West: la foto fa il giro del Web!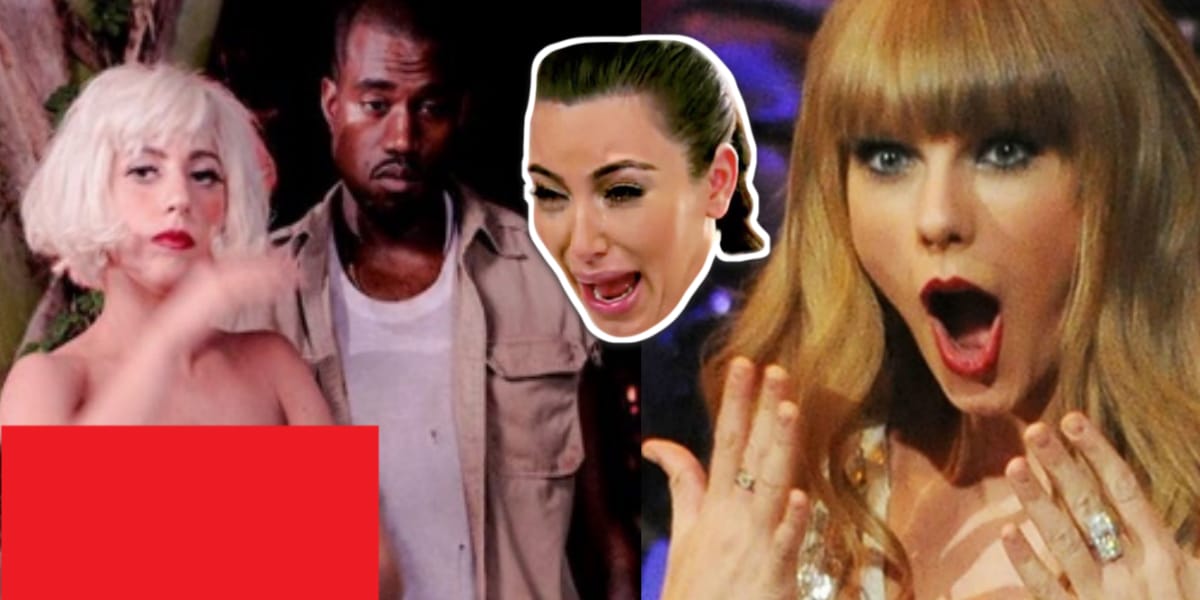 Nell'ormai lontano 2009 si parlava moltissimo di un progetto poi naufragato, una mossa che avrebbe dovuto unire due nomi fortissimi e rappresentanti due universi artistici molto differenti per raccogliere una quantità di pubblico quanto più grande fosse possibile. Stiamo ovviamente parlando del "Fame Kills: Starring Kanye West and Lady Gaga", joint tour fra il rapper e la popstar citati nel titolo.
Il tour sarebbe dovuto partire del novembre di tale annata e concludersi a gennaio dell'anno successivo, tuttavia tutto saltò in seguito all'assalto mediatico che Kanye si ritrovò addosso dopo la famosa interruzione del discorso di Taylor Swift agli MTV Video Music Awards di quell'anno, quando l'ex reginetta del country pop vinse il premio di "miglior video femminile" con "You Belong With Me" e Kanye avrebbe voluto che questa statuetta venisse assegnata a Beyoncé per "Single Ladies", hit il cui video vinse comunque nella più prestigiosa categoria di "video dell'anno".
In seguito a questo evento, Gaga partì con il suo "Monster Ball Tour", mentre Kanye si riposò per qualche mese prima di ripartire con la sua carriera. Per questa ragione, tolta qualche polemica portata avanti da chi avrebbe effettivamente amato uno spettacolo messo in scena da due artisti così diversi fra di loro, dopo un po' si smise di parlare del tour, e Gaga e Kanye continuarono a portare avanti le loro rispettive carriere senza problemi.
Adesso, però, spunta dal nulla una fotografia ritraente i due artisti che probabilmente sarebbe servita per la promozione del tour. Trattandosi di uno scatto molto esplicito, che ritrae Gaga completamente nuda, lo inseriamo a pagina 2.

Che ne pensate di questa scelta d'immagine? All'epoca, avrebbe fatto bene o male alla carriera di Gaga?