Le migliori canzoni del 2015: Top 10 personale (Massimo)
Secondo molti, il 2015 dal punto di vista musicale potrebbe essere riassunto come "Taylor Swift- estate senza tormentone – Adele". NO NO NO!
Il 2015 è stato un'anno che nei suoi difetti, ossia la padronanza delle classifiche solamente di alcuni brani o artisti, ha saputo creare parecchie perle nella musica di qualunque tipo, dal pop all'electro, dal R&B all'alternative passando per il rock, che, nella maggior parte, sono state snobbate chiunque.
La musica che piace a me, è proprio questa: di qualunque tipo e genere, non ricercata e che si basa sulle sorprese.
Questo post comprenderà solamenti brani estratti come singoli ufficiali, promozionali o accompagnati da un video ufficiale, in quanto non ricordando a memoria tutte le tracce di tutti gli album rilasciati quest'anno potrei non inserire del materiale meritevole per errore. Ho deciso inoltre di inserire brani interpretati da artisti diversi, senza citare più volte uno stesso cantante anche nei casi in cui questi mi ha colpito fortemente con più di una canzone.
Detto ciò, è ovvio che questa chart si basa solo ed esclusivamente sul mio gusto personale. Non si tratta di una verità assoluta, ma solamente del mio parere da comune ascoltatore di musica. Non mi aspetto che tutti sarete d'accordo con le mie scelte, per cui vi invito a comunicarci la vostra top 10 personale attraverso i commenti.
Ecco la mia top 10 personale delle migliori canzoni di quest'anno pieno di difetti e di chicche.
10) Moseek – Elliott
Quinti classificati nell'ultima edizione di X Factor Italia, il trio romano dei Moseek sono stati i miei preferiti fin dalla primissima audizione e, nel corso nelle puntate, hanno saputo mettere in scena cover di singoli rovesciandoli come un calzino ottenendo risultati sorprendenti ed eccellenti, nonostante piccole imprecisioni, come nel caso dell'hit mondiale "The Passenger" di Iggy Pop o di "Revolusion" della semi-sconosciuta cantante svedese Elliphant.
A coronare il loro percorso a XF9 un'inedito molto diverso ed alternativo rispetto a quanto presentato dagli altri concorrenti ma anche dai brani originali di tutti i concorrenti delle altre edizioni.
Scritto di pugno dalla lead singer del gruppo, la rossa Elisa, la canzone punta sulla ripetità di alcuni versi, soprattutto nel ritornello e nel bridge, che non risulta per nulla fastidiosa ma che serve più che altro a far entrare il brano nella mente dell'ascoltatore fin dal primo ascolto.
Caratterizzata da un sound assolutamente non italiano, il singolo potrebbe fare faville all'estero visto che è un genere che va alla grande in questo periodo. A quanto pare sembra che l'electropop / electrorock sia entrato in Italia e nei talent show nostrani, FINALMENTE!
Nota d'elogio alla produzione affidata agli altri due componenti del gruppo che hanno deciso di impiegare moltissimi strumenti e di spaziare dall'elettronica vera e propria fino a elementi ritmici grazie alle percussioni e ai timpani, tanto amati dalla band. Che c'è da dire, meritavano di vincere solamente perchè il pezzo se lo so scritti e prodotti da soli!
Il testo è completamente in inglese e parla d'amore, come la maggior parte dei brani attuali, ma di un amore diverso che va oltre tutto, l'amore che tutti desiderano, io compreso.
Un problemino c'è, dopo aver ascoltato la canzone, moltissime persone, io per primo, si sono chieste:
Ma chi è Elliott?
9) Sia – Cheap Thrills
Singolo promozionale della nuova fatica discografica della cantante australiana Sia, This Is Acting in uscita il 29 gennaio 2016, "Cheap Thrills" è un brano scritto originariamente per la pop star barbadiana Rihanna che però ha deciso di rifiutarlo. Sia però ha deciso di tenersela per se, come ogni altra canzone che compone lei stessa, e inciderne un sua versione originale dando vita a uno dei brani più originali della sua discografia, se non il più innovativo.
Caratterizzata da un sound urban con atmosfere reggae che potrebbe trovarsi bene in un futuro album di Kiesza, Sia dimostra la sua versatilità artistica facendo vedere al mondo che è possibile cantare tutto in qualunque modo e non adagiarsi su un unico genere per tutta la carriera.
Il testo parla delle serate passate nelle piste da ballo a divertirsi e sballarsi: un testo che sarebbe adatto a una Rihanna che parla spesso di soldi e di ragazzacce (Bitch Better Have My Money) e non a una Sia che parla di sopravvenza (I'm Alive).
Nonostante tutti questi fattori contrari a Sia, la cantante di Adelaide è riuscita a interpretare il brano favolosamente e in maniera sublime nonostante non sia uno dei generi che ha già affrontato, anche se i pezzi dance con il dj francese David Guetta si avvicinano ma non a tal punto.
Punta del diamante infine è l'aggiunta del coro di bambini nei ritornelli che donano quel tocco in più che fa sembrare la canzone adatta a diventare una hit mondiale se solo venisse rilasciato come singolo ufficiale. Altra nota d'elogio è l'assenza dei virtuosismi di Sia, cosa che appartiene al suo stile tanto da essere definita in modo dispregiativo "l'urlatrice", che avvalora la versatilità della stessa.
Penso sarà una delle migliori dell'album ma nulla è detto visto che, per la qualità degli estratti, si sta rivelando l'album migliore della discografia di Sia.
8) Giorgio Moroder – Tom's Diner feat. Britney Spears
Remake dell'intramontabile singolo dell'americana Suzanne Vega datato 1987, la nuova versione di "Tom's Diner" vanta la firma del maestro italo-tedesco della disco che ha segnato la storia dell'EDM mondiale, Giorgio Moroder, classe 40, e punta sulla voce potentissima della fantastica Britney Spears ad eccezione di un verso quando entra lo stesso Moroder con la voce carica di autotune.
Il brano ha un testo parecchio esplicito: è una sorta di diario-racconto di una ragazza, seduta come ogni mattina ad un bar per fare colazione nel quale racconta quello che avviene nei momenti in cui fa quella cosa la…
Il brano ha totalmente sconvolto le mie idee sullo stesso Moroder, per via dell'età pensavo che non riuscisse a fare canzoni dal sound moderno, visto che le canzoni con Kylie Minogue e Sia mi erano sembrate noiose, antiquate e non mi avevano per niente colpito, e invece mi sono dovuto ricredere: ho scoperto che alcuni dei miei brani preferiti degli anni 70/80 sono proprio suoi e non avrei mai pensato che appartenessero a quel periodo ma più che altro fino anni 90/inizio 2000 perchè il sound è proprio quello delle canzoni dance – EDM di adesso. E' proprio il caso di dire che Moroder ha rivoluzionato il mondo della musica elettronica e continua a farlo rinnovando continuamente il suo stile!
Contenuta nell'album Deja Vu del triestino, la canzone, destinata a non diventare mai un singolo ufficiale, è stata una della colonne sonore della mia estate che è stata proprio come la canzone: attiva, caotica e soprattutto fuori dagli schemi.
Il brano è una fortissima up tempo ballabile che prende l'ascoltatore fin dal primo ascolto visto il ripetitivo "tttada" che si sente nel ritornello che entra immediatamente nella testa di chiunque lo stia ascoltando in modo quasi ipnotico.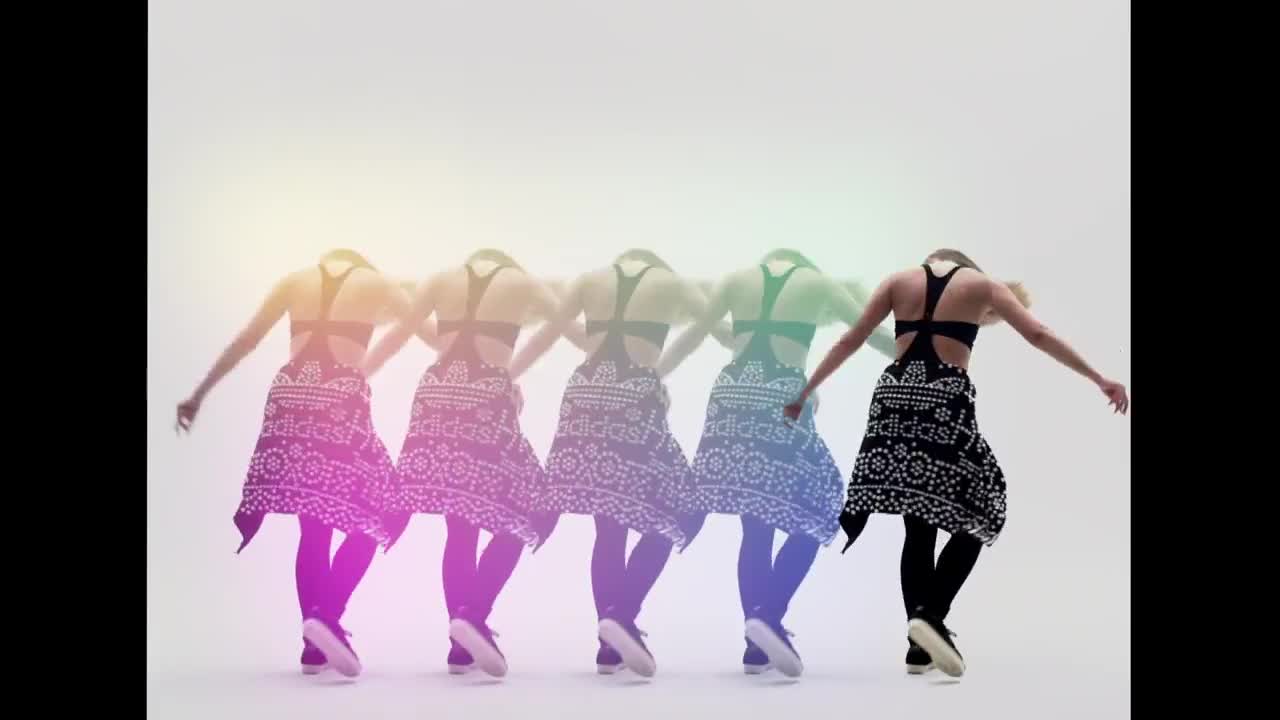 7) Zara Larsson – Lush Life
Dall'Italia alla Svezia con furore!
Una delle sorprese di quest'anno è stata proprio la musica svedese: Tove Lo, Elliphant, Loreen e un'altra giovanissima cantante che è esplosa soprattutto nel Regno Unito, Zara Larsson. Dotata di corde vocali da invidia e una pronuncia inglese da londinese doc, l'appena diciottenne svedese quest'estate ha tentato il tutto per tutto con un brano electropop con influenze dance dall'atmosfera estiva, "Lush Life" che è riuscito a stregarmi e a farmi ballare fin dal primo ascolto.
Il singolo vanta un video fresco e molto bello che non punta sulla sensualità, cosa che invece ha caratterizzato la maggior parte dei brani di quest'estate che avevano parecchio scene esplicite e al limite con il volgare. Il visual è una vera e propria esplosione di colori tenui ma luminosi e punta su effetti speciali da Oscar come la creazione di uno, due o tre doppioni della stessa persona, anche colorati, oppure il posizionamento dello schermo verde, quello che di solito permette di creare lo sfondo, direttamente sull'interprete e non dietro creando sul corpo della cantante una tempesta di fulmini. Insomma un vero e proprio cortometraggio con elementi classici ma rivisitati in chiave innovativa e fumettistica in risultato eccellente e geniale.
Il testo parla sempre dell'amore e di una cotta passeggera, una corsa come viene descritta dalla cantante, ma ci anche alcuni versi che appartengono al filone del self-empowerment che mi hanno colpito da subito:
Vivo la mia giornata come se fosse l'ultima,

Vivo la mia giornata come se non ci fosse passato.
6) Elhaida Dani – I'm Alive
Nata in Albania, arriva in Italia appena maggiorenne per cercare un futuro migliore, vince la prima edizione di The Voice of Italy nel team di Riccardo Cocciante, torna nel suo paese natale visto l'insuccesso del suo inedito e del suo primo album, partecipa alle selezioni di moltissimi contest tra cui quello per partecipare all'Eurovision 2015 come rappresentante dell'Albania, vince le selezioni e si classifica diciasettesima nella competizione musicale più importante d'Europa.
Decisamente un posto veramente molto basso per Elhaida Dani che con il suo singolo "I'm Alive" ha portato nella competizione uno dei brani più sottovalutati della storia del contest.
"I'm Alive" è una ballad puramente pop che punta sulla magnifica voce dell'interprete e su un testo a dir poco meraviglioso che parla della fine di una relazione a cui la ragazza non può fare a meno perchè solo con lui si sente viva.
Il brano si basa sul potenziamento della voce di Elhaida che parte da debole e bassa fino ad arrivare ad essere potentissima e carica alla fine, una vera e propria grower che oltre ad essere un crescere d'intensità è una vera e propria crescita di emozioni.
Fantastico pure il video che mostra Elhaida con due vestiti e pettinature differenti in vari ambienti mentre canta la sua canzone e altre 7 donne nel loro ambito lavorative che non sono per niente contente del loro mestiere ma che, oltre alle lacrime, riescono a sorridere lo stesso perchè l'amore vince su tutto, anche se il tutto non piace. Un concept veramente originale e una produzione degna di nota, tanto da meritarsi più di 7 milioni di visualizzazioni sul canale ufficiale dell'Eurovision, classificandosi come il terzo video del contest più visto dell'edizione 2015.
Ascoltando questo brano mi chiedo come l'Italia abbia fatto a farsi scappare una talentuosa ragazza. Perchè italiani?! Perchè?!
5) Maitre Gims – Est-Ce-Que Tu M'aimes?                             
Maitre Gims è un cantante francese di origine congolese che è riuscito a sfondare con ogni suo singolo brano la classifica francese raccogliendo più o meno ottimi risultati riuscendo a piazzando ben 9 singoli nella top 10 francece in solo 3 anni, dal 2013 al 2015 e quasi tutti nella top 200.
"Est-Ce-Que Tu M'aimes?" è un brano che appartiene al grandissimo filone della Chanson francais con influenze prevalentemente dal mondo del pop ma anche dall'R&B internazionale che è riuscito a conquistare addirittura il pubblico italiano con il paraocchi puntato solamente sulle canzoni in italiano, inglese e, tal volta solitamente durante l'estate, in spagnolo.
Il testo parla esplicitamente d'amore e in particolare dei problemi di coppia il cui significato si capisce pure dal titolo, comprensibile a chiunque possieda anche solamente le basi del francese. Il video esprime tutto quello che poteva rappresentare una canzone d'amore: nell'intera durata ci sono due coppie d'innamorati afflitti da problemi sentimentali, nel video il tradimento.
Singolo di traino dell'ultimo album dell'artista, Mon Coeur Avait Raison, è stato scritto direttamente dal cantante francofono e da un suo collaboratore storico, Renaud Rebillaud, che sono riusciti a comporre uno dei migliori singoli in lingua francofona in grado di competere con brani dell'insuperabile Celine Dion oppure del più recente Stromae.
L'elemento migliore del singolo è la voce di Maitre Gims, calda e potente, che in 4 minuti riesce a raccontare ed esprimere delle emozioni pesanti e scomode, cosa che non tutti riescono a trasmettere solamente con le proprie corde vocali e un testo scritto di sana pianta.
Altro elementi importante è la base semplice ma comunque ricca di elementi innovativi, sia per lo stesso cantante che per la musica che va in Francia, ossia costituita da beat e percussioni come timpani oppure tamburi che fanno comprendere al meglio il ritmo della canzone.
4) Fall Out Boy – Irresistible    
Medaglia di legno per il singolo rock pop con reminiscenze punk  rock e punk pop della band americana dei Fall Out Boy capitanati dal cantante e attore Pete Wentz, "Irresistile", che rappresenta il loro intero catalogo musicale raggruppato in un unico estratto dal loro ultimo e fantastico album American Beauty/America Psycho.
Il brano è talmente carico di tutto che è stato scelto dalla WWE per essere parte dello spot pubblicitare per l'evento wrestling "Extreme Rules PPV 2015". Il singolo punta soprattutto sugli strumenti: percussioni potentissime che dettano il ritmo, bassi e chitarre elettriche assolutamente azzeccate come accompagnamento e la voce di Pete Wentz al massimo della forma che si rivela più potente che mai che riesce ad esprime tutta la sua forza che serve per fare un buon singolo rock, soprattutto nel ritornello con acuti che fanno invidia pure ai migliori cantanti esponenti del rock oppure di qualsiasi altro genere musicale, che funge da collante tra tutti gli strumenti impiegati in questo capolavoro di canzone.
Ascoltando il ritornello, il singolo riesce a esprimere una carica impressionante grazie anche a beat tipico del rock prodotto dal batterista del gruppo attraverso alla grancassa della batteria.
Accompagnato da un video esilarante al limite del trash, il visual narra le vicende di due squadre di basket che si sfidano in una partita in uno dei tanti campetti che si trovato in giro per gli Stato Uniti: una forte formata da super palestrati pieni di steroidi con la vittoria in pugno fin dall'inizio e l'altra, costituita dai 4 componenti della band, che sono tutte tranne che in forma che non riescono a fare nemmeno un punto nemmeno nei momenti in cui l'altro team  lascia il campo libero. Il finale è totalmente inaspettato, da scoprire, come pure tutti gli elementi che la squadra dei Fall Out Boy porta in campo oppure come il pubblico che assiste al match, tutti diversi tra loro, che preferisce tifare per la squadra perdente. Uno dei video più ben fatti e esilaranti/trash dell'anno che accompagna il brano migliore del 2015 fatto da una artista/band rock.
Degno di nota anche il remix con la cantante Demi Lovato che riprende le sue vesti da "rockettara" per collaborare con la band esponente del rock americano nel singolo contenuto nel remix album Make American Psycho Again.
Eccoci finalmente arrivati alla top 3 di questa difficilissima classifica che raccoglie qualsiasi genere, artista o brano che sia riuscito a stregarmi in questo 2015.
3) Rita Ora – Poison
Medaglia di bronzo e terzo gradino del podio per Rita Ora che con la sua "Poison" è riuscita ad avvelenarmi l'animo grazie a un'insieme di elementi spettacolari raccolti in uno dei capolavori della musica inglese, almeno per quanto riguarda il mio parere.
Il brano è una up tempo EDM / ballad power pop con elementi dell'elettronica e un hook che strizza l'occhio al pop.
Dotata di un testo con un strana storia, è stato infatti scritto e riscritto più volte perchè non coinvolgeva completamente Rita e non riusciva a comunicare veramente quello che voleva dire con questa canzone, il singolo che fa da apripista del nuovo album della bellissima inglese, del quale non si sa assolutamente nulla apparte due estratti, questo e "Body On Me" cantato con il cantante R&B Chris Brown, parla di una relazione velenosa che non riesce a farla esprimere per quello che veramente è (che sia uno sfogo per la fine della storia con il dj Calvin Harris?).
Rita ha auto descritto il suo brano in questo modo:
Volevo scrivere un pezzo sulla mia esperienza, volevo essere onesta con tutti i fan e non. Avevo già abbastanza brani che parlavano del divertimento e dei party quindi volevo creare qualcosa di personale. Ecco questa è la storia di "Poison".
Il video esprime in parte il senso e il significato del testo ma anche l'intenzione dell'interprete , che a mio parere è uno dei migliori degli ultimi anni. Il visual racconta infatti la storia della biondissima cantante originaria del Kososo rivisitata per essere inserita nella sua videografia. Il video parte della vita di una giovane ragazza londinese immigrata raccattata da un'agenzia di moda che le assicura un futuro florido e speranzoso che in realtà non la fa sentire bene facendola sentire a disagio perchè non la fa esprimere per quello che realmente vuole dire al mondo. Ad un certo punto, la modella, ignara dei suoi comportamenti da diva e della trasformazione che i potenti le stanno imponendo , comprende che non è quello che desiderava dalla sua e decide quindi di ribellarsi e scappare dai riflettori.
2) Demi Lovato – Waiting For You feat. Sirah
Medaglia d'argento ma d'oro perchè prima di una lunga fila di perdenti, come direbbe David Guetta in "Dangerous", per Demi Lovato e la rapper emergente Sirah, nota per le sue collaborazioni con il famoso produttore Skrillex, che hanno unito le loro forze in un brano urban-pop, anche se la componente urban spicca molto di più rispetto al pop, degno di nota e di elogi tanto da essere il pezzo migliore di tutto l'album, secondo me, poichè esprime la nuova Demi che però mantiene il suo cuore e la sua forza per andare avanti anche nei momenti avversi.
La struttura del pezzo, che si classifica tra i più personali ed emotivi del suo repertorio, è molto semplice: strofe minimal, dal sound lento, intimo e pacato, e ritornelli potenti ed aggressivi. Lo stacco non infastidisce l'ascoltatore, il quale si rende conto di come questa composizione serva per far arrivare il messaggio che si vuole esprimere in un certo modo.
Nelle strofe il testo, molto catchy, parla di una persona che ha ferita Demi e di come lei ha reagito a tutto ciò mentre nel ritornello esprime come lei si stia preparerando ad ottenere una vendetta, aspettandola con ansia. Il tema è molto dark per Demi, una novità, che si incontra con elementi già sentiti da lei, cioè la sua storia personale.
Per quanto riguarda l'interpretazione vocale di Demi, sembra molto emotiva nelle strofe e pure Sirah sembra essere a suo agio con un testo del genere e non sembra per nulla una novellina nel campo visto che l'intepretazione è veramente ottima e riesce addirittura a catalizzare l'attenzione su di sé e trasferire gli occhio e le orecchie dalla bellissima cantante a lei.
L'intenzione della traccia estratta dall'ultimo album di Demi, Confident, è stata rivelata in maniera esplicita attraverso un video low budget in bianco e nero molto semplice rilasciato per promuovere il disco, la cui produzione del visual si ispira chiaramente "Ultraviolence" di Lana Del Rey che è stato girato con un iPhone. Il messaggio che vuole essere espresso è proprio la vendetta della cantante, che nonostante tutto è riuscita ad alzarsi, contro tutti i bulli che l'hanno soppressa di critiche nel periodo nel cui frequentava la scuola media, la cui stessa scuola che ha frequentato si vede alla fine del video quando l'interprete si allontana soddisfatta lasciandosi alle spalle l'edificio scolastico che la fatta soffrire a tal punto da richiedere alla madre un insegnante a domicilio.
1) Lena – Traffic Lights
Medaglia d'oro e quindi miglior brano del 2015 per il lead single del nuovo album dell'artista tedesca Lena Meyer-Landrut, conosciuta anche semplicemente con il solo nome Lena, nota a livello internazionale per aver vinto l'Eurovision Song Contest nel 2010 e in Germania grazie alla pubblicazione di album buca classifiche e per la partecipazione a The Voice Kids of Germany come giudice.
Il singolo rappresenta la svolta della cantante che finalmente si stacca dallo stile della canzone che la resa nota, "Satellite", caratterizzato da un sound fin troppo infantile ma assolutamente catchy, per avvicinarsi ad uno stile più adatto a lei, l'electro-pop e il synth-pop con influenze indie chiaramente ispirate dallo stile della "vecchia" e tanto amata Ellie Goulding.
La cantante aveva descritto il suo nuovo lavoro, rivelandosi molto entusiasta di quanto registrato:
Traffic Lights è un singolo diverso da quelli che ho pubblicato in precedenza… Rappresenta una nuova me, quella che veramente sono, quella che non vedevo l'ora di mostrare. Mi piace moltissimo, lo adoro!
Apripista della nuova fatica discografica della ragazza ventiquattrenne tedesca, Crystal Sky, è accompagnato da un video che per tale maestosità è difficilmente descrivibile con delle semplici parole. La cantante, nel visual, si improvvisa attrice e lo fa in maniera sublime inserendosi nell'atmosfera speciale e strana che caratterizzata l'intero prodotto. Pure il ballerino, che a me ricorda quello nel video di Laura Pausini "Limpido", è molto capace e dotato di due piedi fantastici che lo fanno muovere in aria facendolo librare in modo leggero. Pure Lena alla fine del tutto fa due passi di danza mostrando la sua versatilità artistica ricordando un po' Ed Sheeran e la sopracitata Ellie Goulding che in due loro visual mostrano le loro qualità di ballerini.
Merita assolutamente il primo posto nella mia classifica personale perchè è un insieme si elementi meravigliosi: interpretazione sublime, voce calda e carica d'energia, video con produzioni capaci di competere agli Oscar e tantissimi altri fattori che fanno brillare gli occhi e le orecchie.
Da elogiare anche la forza che ha spinto Lena a cambiare il suo genere e l'originalità dimostrata da lei e dal suo team di scrittori e produttori che hanno saputo sorprendere tutti i fan e la critica.
Questi sono i miei brani preferiti di quest'annata che, a parer mio, non si è rivelata un buco nell'acqua. Nonostante siano mancati molti attesissimi comeback, anche se quello di Adele, grande assente nella mia classifica, se li è mangiati tutti, l'anno ha avuto un susseguirsi di canzoni di ottima fattura che, nei piani bassi delle classifiche mondiali, hanno saputo alternarsi durante tutti i mesi dell'anno.
Oltre essere la mia top 10 personale dei brani migliori di questi 12 mesi potrebbe essere anche chiamata "Il Giro del Mondo in 10 canzoni" visto che le canzoni provengono da diversi paesi, insomma un viaggio in giro per il mondo: si parte dalla nostra amatissima Italia, si vola oltre oceano per raggiungere l'ambitissima Australia, si ritorna in Europa più precisamente sostando nella nordica Svezia, nella balcanica Albania, nella centro europea Francia, nel monarchico Regno Unito, poi si vola dall'altra parte del globo fino a raggiungere gli insuperabili Stati Uniti e infine si conclude il viaggio nella travagliata Germania.
In sole 10 canzoni si mischiano culture, generi e artisti proveniente da gran parte del mondo.
La musica vera si trova dappertutto basta scoprirla!