Leona Lewis – I Am | Recensione CD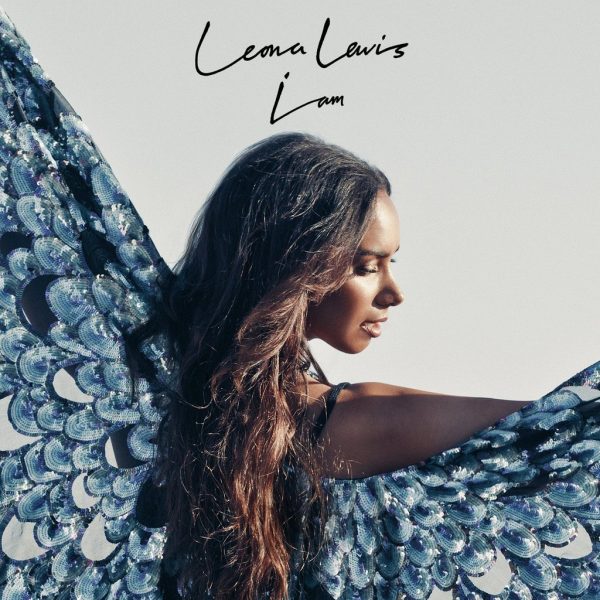 Quella di Leona Lewis è sicuramente una delle voci più belle che abbiamo conosciuto in questi anni. La cantante, dopo un grandissimo successo iniziale, ha percorso una parabola discendente fino a diventare quasi una sconosciuta. Ma cosa è successo davvero a Leona in questi anni?
Dopo aver partecipato alla terza edizione di X Factor nel 2006, Leona ne è uscita vincitrice riuscendo a sottoscrivere un contratto con la Syco. Il primo album "Spirit" verrà rilasciato dal Novembre del 2007. E' questo il periodo d'oro di Leona, il secondo singolo dell'album, la bellissima "Bleeding Love", riuscirà a raggiungere la vetta della Billboard Hot 100, fatto rarissimo per una cantante inglese. I singoli successivi riusciranno ad avere buoni risultati senza brillare particolarmente in classifica ma ciò basterà a trainare l'album nelle classifiche per quasi due anni.
Poichè conviene sempre battere il ferro finchè è caldo, Leona rilascia un nuovo album nel 2009, "Echo". La qualità dell'album è inferiore e viene visto come un tentativo tempestivo di continuare il successo dell'album precedente. Il progetto non riscuote successo.
Passata alla RCA, la bella cantante rilascia un album e due EP.  Siamo ancora lontani dal successo dell'inizio ma per un certo periodo sembrava quasi che potesse esserci un ritorno di fiamma almeno da parte dell' audience britannica, cosa che non avvenne. Bene con l'album natalizio, un vero e proprio miracolo di Natale per Leona.
Siamo arrivati a questo anno e alla release, al quinto album di Leona considerando l'EP natalizio. Non vogliamo anticiparvi nulla in questo caso e ci tuffiamo fin da subito a capofitto in questo progetto.  
 01. Thunder: Iniziamo questo album alla grande! Siamo davanti al terzo singolo dell'album in UK nonchè del primo singolo per gli USA. Si tratta di una delle migliori tracce del progetto e rappresenta benissimo il genere dell'intero album, alla produzione c'è Toby Gad, grandissimo produttore che ha firmato anche uno dei successi di Nicole Scherzinger da solista, "Don't Hold Your Breath".
Il sound è completamente diverso da ciò che abbiamo precedentemente ascoltato da Leona, una midtempo scandita da un penetrante pianoforte e delle influenze folk che si uniscono in un vero e proprio gioiellino, tutto ciò unito ad un bellissimo testo con un forte anthem-appeal vede una Leona più forte che mai. Alcuni hanno anche supposto che in realtà il testo è un'allegoria della sua "relazione discografica" con Simon Cowell ("First, it was heaven, everything roses and fire, you and I were golden, now it's armageddon and I woke up like a fighter, putting up a legion").
Il singolo purtroppo non ha ottenuto alcun risultato nè nel mercato d'origine nè in USA e anzi, ci sembra una scelta decisamente azzardata quella di rilasciare un singolo in USA senza aver ottenuto successo neanche in madrepatria…In ogni caso è un ottimo pezzo, se fosse stato cantato da qualcun altro avrebbe sicuramente fatto bene.
02. Fire Under My Feet: Seconda traccia e primo singolo del progetto. Malgrado in questo caso le sonorità siano più incalzanti e quindi si sfocia in una uptempo più che in una midtempo, questa "Fire Under My Feet" non si discosta molto nella formula dalla traccia precedente infatti il produttore è sempre lo stesso (e lo sarà per gran parte dell'album).
Il pezzo è senza dubbio pesantemente influenzato dalla musica folk nonchè dalla musica di Adele, star britannica che qualche anno prima aveva infiammato le classifiche di tutto il mondo, è evidente il riferimento alla sua "Rolling In The Deep", soprattutto nelle strofe. Malgrado si tratti di un singolo valido, sebbene si discosti un po' da ciò che richiedono le radio nell'ultimo periodo, a tratti convince e a tratti sembra debole, l'idea di base era probabilmente quella di ricreare una nuova "Rolling In The Deep" e poi il processo evolutivo ha preso una piega diversa e si nota.
Inutile dire che anche in questo caso i risultati sono stati pessimi, un ritmo incalzante, un testo energico e la nota folk non sono bastati purtroppo a dare nuova vita alla carriera di Leona.
03. You Knew Me When: I suoni si fanno più tranquilli in questa splendida slowjam. Sempre prodotta da Toby Gad ma completamente diversa dai due singoli precedenti, resta il pianoforte-protagonista che ci ricorda la Leona dei primi album, ottimo pezzo che potrebbe essere tranquillamente un singolo ma che probabilmente non potrebbe donare nulla a livello di vendite nella situazione attuale di Leona…
Da notare come la cantante riesca a creare un'ottima atmosfera pur senza esagerare a livello vocale e senza proporre inutili virtuosismi, uno schiaffo morale a chi pensa che una buona ballad può essere confezionata solo "esagerando" quando invece uno dei tratti distintivi di questa tipologia di pezzo dovrebbe essere la delicatezza. A livello di testo è evidente il collegamento tra tutti i testi dell'album, il leitmotiv di questo progetto sembra essere la rinascita, l'antitesi tra nuova e vecchia Leona: "Take a look, look into my eyes, you'll see someone you don't recognize, you'll see someone who looks like me. but I'm not the me I used to be".
04. I Am: Quarta traccia nonchè title-track del progetto e secondo singolo estratto per il mercato britannico. I Am inizia come una normale ballata ma poi vi si aggiunge un sound tipico delle canzoni rilasciate negli ultimi anni in UK: in pieno stile Emeli Sandè per quanto riguarda il cantato e molto Naught Boy nell'instrumental, in realtà ancora una volta alla produzione c'è Toby Gad e vanta la coproduzione di Francis White, che è stato fermo per un pò.
Forti sono i riferimenti anche al lead single di "Glassheart", la struggente "Trouble" ma in questo caso il testo è ancora una volta più aggressivo e particolarmente anthemico che nei precedenti album, si nota come Leona abbia una forza nuova e sia completamente rinata: "I am with without you I am breathing without you I am somebody without you". 
Ancora una volta non ci spieghiamo l'insuccesso del singolo, la traccia rispecchia a pieno ciò che le radio in UK passano ormai da tempo e l'interpretazione della cantante è ottima, unica pecca è il ritornello forse un pò debole ma questo non è mai stato un problema per i singoli rilasciati nel mercato britannico. Buon pezzo.
05. Ladders: Siamo a metà del disco e non possiamo che apprezzare un cambiamento di rotta! "Ladders" è una midtempo completamente diversa da ciò che Leona ci ha presentato nella prima metà del disco, anche i produttori cambiano, infatti a comporre il brano ci ha pensato Wayne Wilkins ("Fight For This Love" di Cheryl, "Sweet Dreams" di Beyoncè).
Il tocco del produttore londinese si sente e come ed è una vera ventata di aria fresca all'interno del progetto, il beat non è molto particolare o innovativo ma funziona bene ed il ritornello pur non essendo molto incisivo è semplice e immediato.
Anche in questo caso ci ritroviamo quindi davanti ad un possibile singolo che però non presenta di certo la forza necessaria per risollevare un'intera carriera! Ancora una volta da lodare è il testo: "No glory in silence I'm trying to live out loud Rise up though I'm crying I'm free, let the fear run out", questa Leona così carica ci piace e come!
06. The Essence Of Me: Ritorna Gad per la sesta traccia del progetto ed è subito "Bleeding Love"! Come capita spesso per i cantanti che riescono ad ottenere un grandissimo successo con un determinato singolo, negli album successivi è normale che si cerchi di riproporre lo stesso sound e la stessa struttura su qualche traccia per ritentare l'attacco alle chart ed è senza dubbio questo il caso, d'altronde cosa meglio di "Bleeding Love" potrebbe rappresentare l'essenza della bella cantante.
Bellissima la base curata e potente al punto giusto, magistrale l'interpretazione di Leona, il tutto coronato da un ritornello che funziona e come! Unica pecca del pezzo sono gli echi che si fanno decisamente troppo pesanti alla fine del ritornello soprattutto poichè sono distorti. Ottimo brano che varrebbe la pena estrarre.    
07. I Got You: Rivedere questo titolo ha riportato di sicuro tutti i fan di Leona un po' indietro nell'era Echo. Si tratta di un brano che mischia molti generi diversi, si parte dal folk che caratterizzava le prime tracce, passando per la musica dance, i cori gospel e accenni rock sparsi qui e lì. Il paragone con la "I Got You" di Echo, uno dei capolavori dell'intera carriera di Leona non regge, ma di certo si può notare come gli artisti cambino nel tempo e come due pezzi dallo stesso titolo possano essere poi così diversi. Volendo riproporre l'idea della casa discografica, avrebbe potuto probabilmente fare da primo singolo al posto di "Fire Under My Feet" infatti sembra proprio la traccia numero due del progetto "sotto steroidi"! Il pezzo nei ritornelli risulta abbastanza banale come sonorità, per noi è un brano promosso a metà.
08. Power:  Ottava traccia e non è di certo un mistero che di solito in questa posizione sono contenuti i pezzi migliori degli album. James Eliot alla produzione per un brano molto sognante, ricco ancora una volta di forza, come ben suggerisce il titolo, in questo caso ci troviamo davanti ad una ballad in pieno stile Leona Lewis ed è questo uno dei motivi per cui si tratta di una delle track preferite dai fan.
In effetti si tratta di una delle tracce più belle e particolari dell'album, molto suggestiva, l'unica parte che sembra un po' stridere con il tutto è il bridge in cui si ascolta la voce di Leona modificata con degli effetti. I testi , d'altra parte, continuano ad essere uno dei punti forti dell'intero progetto: "I am the one I've been waiting for". Sublime l'acuto finale.
09. Another Love Song:  Anche se quando si pensa a Leona si pensa alle ballad, la cantante ha dimostrato varie volte di sapersi scatenare anche con uptempo dance e pop, basti pensare ancora una volta alla title track dell' album "Glassheart". '
'Another Love Song" è una sintesi delle uptempo che gli UK hanno più amato in questo ultimo anno, un po' Sigma, un po' Jess Glynne, un ritornello di impatto, un beat efficace (si nota molto la coproduzione dei TMS) è assolutamente impossibile proporre questa traccia al di fuori dell'Europa. Per quanto questo brano sia ben eseguito vocalmente, la base è un po' troppo invasiva, e le sonorità proposte sono piuttosto banali. Preferiamo di gran lunga Leona nelle ballads, oppure in brani più movimentati ma con un sound particolare, che vada a differenziarsi dalla dance spicciola.
10. Thank You:     E un album come questo non poteva che finire con una bellissima ballata. Molto minimale la base, è tutta di Leona la scena, tra pianoforte e cori gospel, la voce della cantante esplode nella mente dell'ascoltatore. Questa stupenda traccia di ringraziamento, che ancora una volta presenta delle liriche molto convincenti, ("So thank you, thank you For seeing the best and the worst of me The angel underneath'') ci offre la voce della nostra amata cantante nella sua interezza e ci ricorda che un cantante prima di ogni cosa deve proprio avere una bella voce!
E' impossibile voler salvare con altre qualità chi pratica questo mestiere senza saper cantare e senza avere uno strumento valido, e cantanti come Leona ce lo ricordano con la loro presenza e la loro bravura.
Degne di nota sono anche le due tracce presenti nella versione Deluxe: "Thick Skin" e "The Best And The Worst". La prima è una power ballad con un ritornello decisamente incisivo e con buone potenzialità, avrebbe senza dubbio potuto far parte anche della standard edition dell'album. Per quanto riguarda "The Best And The Worst", si tratta dell'unico pezzo ad essere coprodotto da Naughty Boy e si avvicina allo stile proposto in Glassheart, non siamo davanti ad un brano forte, anzi la stessa voce di Leona sembra appesantita e non dà il suo meglio come al solito, comprensibile il suo posizionamento nella deluxe.
Dopo aver ascoltato l'album per intero possiamo dire senza dubbio che si tratta di un buon progetto, con tracce davvero di ottima fattura, ma probabilmente nel complesso peggiore dell'album precedente. Questa tendenza, già sperimentata da Marina And The Diamonds o Nicole Scherzinger, di affidare tutto l'album o gran parte allo stesso produttore non è sempre una scelta positiva e tende a rendere i progetti meno vari.
Per quanto riguarda i singoli, le scelte appaiono abbastanza centrate, bene o male tutti i pezzi sono sullo stesso livello (Thunder probabilmente è l'unica traccia un po' al disopra), continuare la promozione potrebbe non essere una scelta saggia visto che non sembra dare frutti, l'unico tentativo potrebbe essere quello di rilasciare "Another Love Song" e tentare la strada delle uptempo. 
Quello che manca a Leona, che per certi versi mi ricorda molto la cantante Jessie J e che accomuna molti interpreti inglesi, è una casa discografica che punti realmente al mercato internazionale e che dia delle vere e proprie hit con un buon investimento sulla promozione del personaggio, fatta come si deve.
Nel complesso, davvero un buon disco!