Liam Payne e Cheryl presto genitori: ecco la foto della verità
Nonostante siano passati ormai alcuni mesi dalla prima uscita pubblica di Liam Payne e Cheryl (QUI per vedere le foto del loro primo incontro), i due sembrano essere sempre più affiati e fatti uno per l'altra. Secondo alcuni rumor messi in giro da vari tabloid britannici, i due starebbero così bene insieme da voler già costruire una famiglia.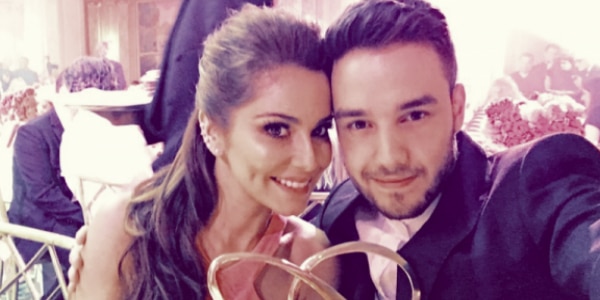 Dopo Louis Tomlinson, diventato padre del bellissimo Freddie alcuni mesi fa, anche un altro ex componente degli One Direction è pronto al grande passo. Sembra infatti confermato che Cheryl è incinta, e data la loro relazione sembrerebbe proprio che il padre del nascituro sia Liam.
Dopo parecchie settimane da quando il The Sun aveva dichiarato che la cantante era gravida, ipotesi confermata anche da Simon Cowell, è arrivata una foto che pare confermata tutti i pettegolezzi! La madre della performer di "Only Human" è stata fotografa mentre comprava dei prodotti in un negozio pre-maman. Secondo quanto raccontato da una fonte al The Sun, la donna stava comprando un cuscino da gravidanza per la figlia.
La signora Tweedy, madre della cantante pop Cheryl, ha comprato un grande cuscino da gravidanza che fa sentire comode col pancione quando si cerca di dormire. Si può vedere nella foto quale sia stato il suo acquisto.
Fans go into meltdown after #Cheryl's mum is pictured out shopping https://t.co/P44W0bYG26 pic.twitter.com/OCt2fv2RdT

— Irish Sun (@IrishSunOnline) September 26, 2016
Il cuscino sarà stato veramente per Cheryl? Per ora, la diretta interessata e il suo compagno non hanno ancora dichiarato se le voci messe in rete dal The Sun siano veritiere oppure se si tratti solamente dell'ennesima bufala del quotidiano inglese.
Ad avvalorare la tesi della presunta gravidanza della britannica ci sarebbe proprio la sua voglia di mettere su una famiglia numerosa, come ha dichiarato in un'intervista di qualche mese fa (QUI per recuperarla). Inoltre anche il cantante, nonostante la sua giovane età, ha espresso più e più volte di amare alla follia Cheryl, affermando di voler avere dei figli con lei.
Voi che ne pensate? Cheryl è veramente incinta?