Il primo singolo di Liam Payne arriverà a giugno!
AGGIORNAMENTO! 
Per il momento Liam Payne, da poco diventato papà, è l'unico One Direction all'appello che ancora deve ufficializzare il debutto solista.
Le cose però dovrebbero cambiare prestissimo; il The Sun ha infatti fatto sapere che il lead single del primo album di Liam arriverà in giugno, e sarà un brano dal sapore urban.
Che dire quindi, stay tuned!
---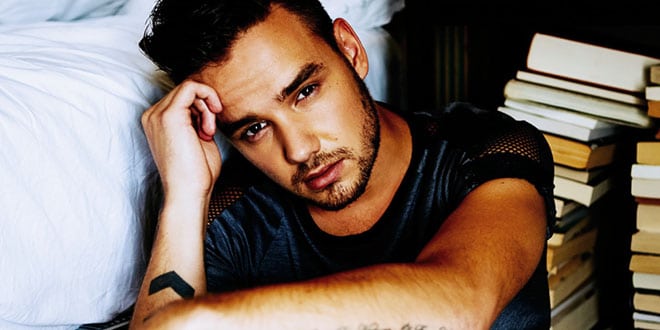 C'è un passo che sembra obbligato praticamente per qualunque artista appartenente al target teen che decide in firmare un contratto discografico con la Interscope: quello di collaborare con uno dei DJ europei di maggior successo degli ultimi anni, ovviamente posto sotto contratto dalla celebre etichetta di casa Universal: il tedesco Zedd. Stando agli ultimi rumors, anche il cantante britannico e (ex?) componente degli One Direction Liam Payne, che proprio in questi giorni ha annunciato di aver firmato un contratto con due label della Universal fra cui la stessa Interscope (QUI per approfondire) potrebbe collaborare a breve con l'hitmaker di "Clarity" e "Stay The Night"!
La notizia circola online in un modo abbastanza insistente, nessuno ha ancora confermato o smentito il tutto in via ufficiale, tuttavia i due artisti sembrano davvero essere affiatati ed in contatto ultimamente, tant'è che Zedd ha perfino invitato il cantante ad esibirsi con lui durante un evento in un locale. Nulla di trascendentale certo, nemmeno una vera e propria performance ma solo una tipica ospitata in discoteca di quelle che (con ospiti meno famosi, certo) noi tutti possiamo osservare in tutti i tipi di locali, ma comunque un segno su una probabile intesa artistica fra i due. Di seguito i video che testimoniano l'accaduto:
https://twitter.com/TheFactsOfShade/status/790180153603166208
https://twitter.com/PopCravePolls/status/790175400613781504
Cosa ne pensereste di una loro collaborazione? Una virata verso lo stile dance farebbe bene o male ad uno come Liam, che all'interno degli One Direction non ha mai toccato un certo tipo di sonorità e che quindi non si è mai misurato con un certo universo artistico?
---
Al contrario di quanto facessero intendere le voci di una collaborazione tra Liam Payne e il DJ Zedd, il cantante degli One Direction non sembra in procinto di darsi alla musica dance, anzi, da quanto lui stesso ci ha dato modo di ascoltare sembra piuttosto indirizzato verso un sound r&b, come il collega Zayn.
Sul suo profilo instagram è infatti apparso 1 minuto di una traccia inedita che il ragazzo ha pubblicato menzionando i produttori Danny Boy Styles (ha lavorato con The Weeknd e Beyoncé), Ben Billions (The Weeknd, Future…) e Bibi Bourelly (Usher, Rihanna…). Sinceramente un sound di questo genere proposto da Liam Payne risulta abbastanza inaspettato, tanto più che si fa quasi fatica a riconoscere la sua voce.
Non si sa ancora se questo pezzo finirà all'interno del suo primo progetto discografico solista ma se veramente questa è la strada stilistica da lui intrapresa per il lavoro sarà curioso ascoltare cosa proporrà. Ecco l'audio "incriminato", come reagiranno le directioners?