Linkin Park: le 10 Migliori Canzoni, per ricordare Chester!
Continua la serie di scomparse tragiche nel mondo della musica, questa volta il lutto tocca la musica Rock, é scomparso per suicidio Chester, leader dei Linkin Park!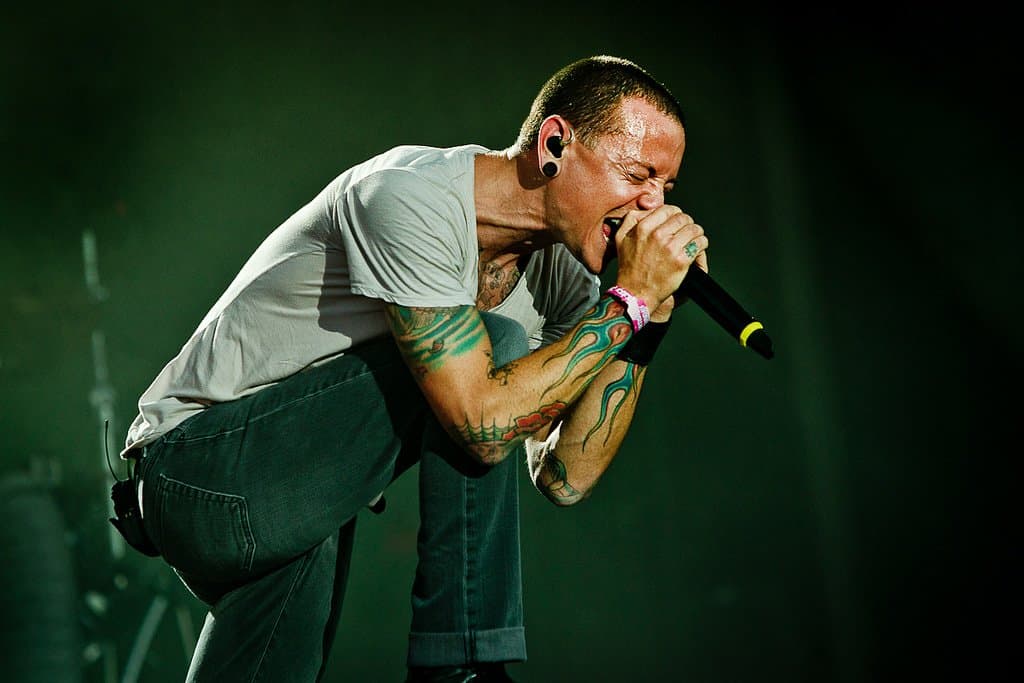 Noi vogliamo rendere omaggio ad una delle band più rilevanti in ambito Rock alternativo e Metal degli ultimi anni.
I Linkin Park si sono sempre distinti per uno stile davvero unico, ed in particolare Chester, leader vocale del gruppo, aveva una grandissima abilità nel modulare la voce, che riusciva in men che non si dica, a farla passare da dolce e tranquilla, ad urlata e metallara.
Sono innumerevoli i brani contenenti dei testi meravigliosi e degli arrangiamenti da pelle d'oca, ecco quindi una nostra mini collezione d'omaggio di 10 brani splendidi di questa band. Da la mitica In The End, a Leave Out All The Rest
Ecco le 10 canzoni migliori dei Linkin Park racchiuse in una playlist Youtube!
Ovviamente é molto limitante racchiudere le loro perle in pochi video. Infatti al loro attivo hanno 7 album, e 5 dischi di live, nonché due album di raccolta.
Sono certamente stati tra le band più influenti degli ultimi due decenni, ed hanno apportato moltissimo alla musica Rock, Alternative Rock e Metal.
Cosa ne pensate, qual'é il vostro INNO preferito dei Linkin Park?