Mary J Blige al lavoro su nuova musica insieme a Kanye West!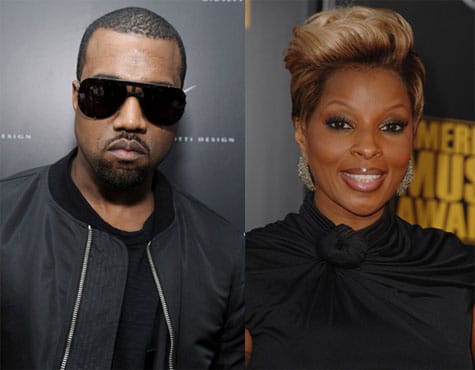 Mary J Blige è sicuramente un'artista di importanza storica per la musica R&B, e non solo. Con il titolo di "regina hip-hop soul" che possiede da anni ed una serie enorme di successi e (soprattutto) album di ottima qualità alle sue spalle, Mary è sicuramente una delle più grandi dive viventi della musica black, nonché una delle esponenti più illustri del modo "classical" di intendere questa branca della nostra arte preferita.
A 2 anni dal rilascio di "The London Session", un disco per il quale Mary ha lavorato con un team costituito da soli artisti britannici (escluso l'americano Darkchild) e si è avvicinata molto a generi musicali tipicamente british come la deep house e la garage, la diva sembrerebbe aver deciso di tornare a lavorare con artisti suoi connazionali, ed in particolare in queste ore è stato annunciato che nel suo prossimo disco sarà presente uno dei rapper e produttori più in voga degli ultimi anni: Kanye West.
Nonostante la grande importanza che West riveste nello scenario musicale ormai da tanto tempo, Mary finora non ha mai avuto modo di collaborare con lui, e l'unione delle loro forze sarà sicuramente un evento per tutti gli amanti dell'R&B e dell'hip-hop. Per quanto ne sappiamo, i lavori su questo nuovo materiale proseguono spediti ma sono ancora lontani dall'essere completati, e qualche dettaglio in più sarà diffuso soltanto nel mese di settembre.
EXCLUSIVE: Mary J Blige has worked with Hit-Boy and Kanye West on new album https://t.co/E6Xi4powCT pic.twitter.com/h0lXt0gwOH

— #EbDontSleep #1000streams #WhatImBlasting (@ArbitersofAnR) June 1, 2016
Voi cosa vi aspettate da questa collaborazione? Vi piacerebbe vedere Mary alle prese con l'urban tipico dei giorni nostri oppure preferireste ascoltare ancora brani più classical da parte sua?