Miguel – Come Through And Chill (ft. J. Cole & Salaam Remi) | audio traduzione testo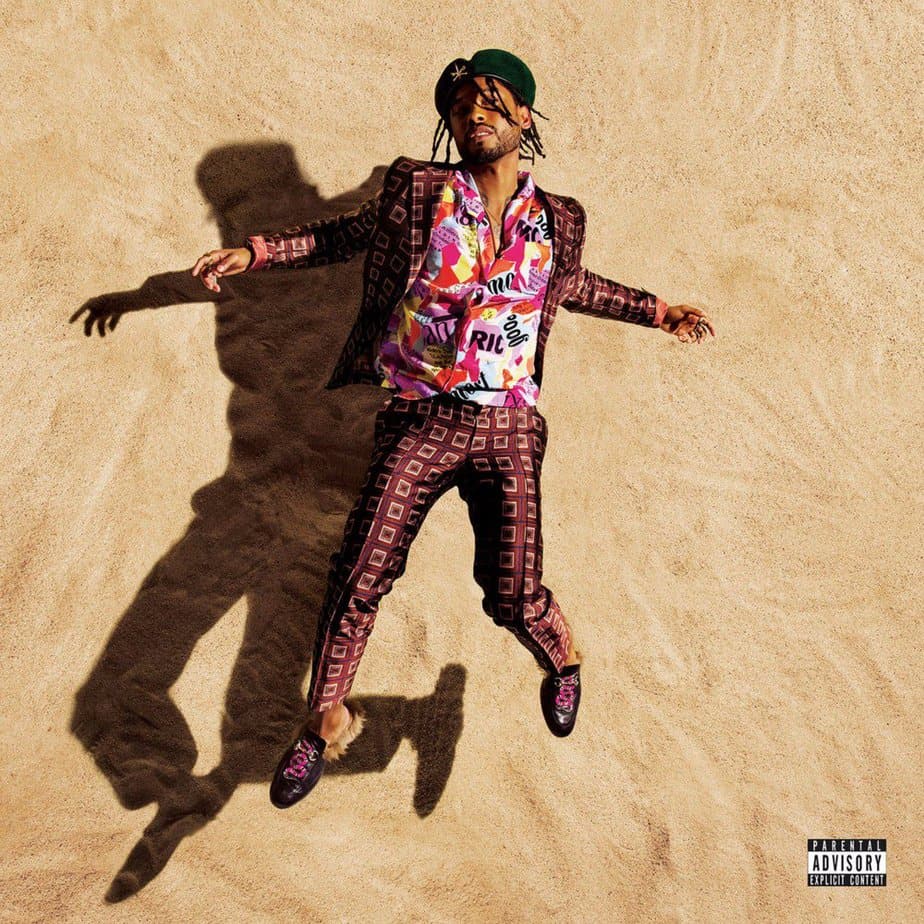 Nuovo singolo ufficiale per il divo soul/R&B Miguel. Il nuovo pezzo del cantante, Come Through and Chill, anticipa il suo quarto disco War & Leisure, in uscita il 1 dicembre via RCA Records. Dopo aver rilasciato quest'estate Sky Walker con Travis Scott e i singoli promozionali Pineapple Skies e Told You So, questa volta ha optato per la collaborazione con J. Cole e Salaam Remi.
Non si tratta comunque di un inedito, ma di una nuova versione rispetto quella che già avevamo ascoltato nel 2016.
TRACKLIST ALBUM:
---
[Intro: Miguel & J. Cole]
Trust
Pick up the phone, show me it was real
Pick up the phone, show me it was real
Pick up the phone, show me it was real
Pick up the phone
[Verse 1: J. Cole]
Yeah, I don't wanna put no pressure on ya
I just wanna put a blessing on ya
Since our last undressin' session, I'm not really sure if you've been checkin'
I'm progressin', I just heard my songs is poppin' out in Macedonia
And even Serbia, I don't mean to burden ya
If you got a man since then, I understand
Last thing I wanna do is get you jammed
'Specially if he's a fan, he'll prolly never wanna hear my shit again
And I need every single sound scan
But if you single and you down, then…
I'm in your town fiendin' for another round
I was countin down the days, been more patient than a Browns fan
Where that chip at?
Prolly on your shoulder, 'cause I forgot to hit back
Left you on read, apologies I said
But often never meant, well fuck that, I repent
For message never sent, now…
[Verse 2: Miguel]
Hello, stranger
It's been a minute since we last kicked it
By the way, I just got in town
That I won't let cumulus clouds all in the sky ruin my vibe
Usually, I don't do this often
But since we're coolin', is it an option?
Due to unusual rain and thunder
Baby, I wonder, baby, I wonder, would you just
[Pre-Chorus: Miguel]
Put your sweats on, put your sweats on for me, yeah
'Cause I got the plug, I made the call for green
I'm talkin' late-night for you
Let me lay a great time on you
Don't hesitate, no, don't you, no, no
[Chorus: Miguel]
Just say you will, will, will
Come through and chill, chill, chill
Just say you will, will, will
Come through and chill, chill, chill
[Post-Chorus: Miguel]
I wanna f… all night (say it)
I wanna f… all night (uh-huh, uh-huh)
I wanna f… all night (say it)
I wanna f… all night
[Verse 3: Miguel]
Hello, stranger, vape's been waiting
Just as I recall, that ass is still amazing
I'm playin', baby; I'm sayin', baby
Lovin' shit, you know I'm crazy
So go ahead and pour the drink up
I'm so glad we got to link up, yeah
[Pre-Chorus: Miguel]
Get to takin' that off, takin' that off for me, yeah
Cause I got the plug, I made the call for green
I'm talkin' late-night for you
Let me lay a great time on you
Don't make me wait, no, don't you, no, no
[Chorus: Miguel & J. Cole]
Just say you will, will, will
Come through and chill, chill, chill
Just say you will, will, will
Shit, that's a good sound…
Come through and chill, chill, chill
Ayy, cool, can I tell 'em some real shit? Yeah
[Verse 4: J. Cole]
In case my lack of reply had you catchin' them feelings
Know you've been on my mind like Kaepernick kneelin'
Or police killings, or Trump sayin' slick shit
Manipulatin' poor white folks because they're ignant
Blind to the struggles of the ones that got the pigment
Lately I've been stressin' 'cause it seems so malignant
I need to feel your essence in my presence if you're with it
I guarantee you won't regret you did it if you come through
[Chorus: Miguel]
Just say you will, will, will
Come through and chill, chill, chill
Just say you will, will, will
Come through and chill, chill, chill
Just say you will, will, will
I wanna f… all night (say it)
I wanna f… all night (uh-huh, uh-huh)
Come through and chill, chill, chill
I wanna f… all night (say it)
I wanna f… all night
Just say you will, will, will
I wanna f… all night (say it)
I wanna f… all night (uh-huh, uh-huh)
Come through and chill, chill, chill
[Post-Chorus: Miguel]
I wanna f… all night (say it)
I wanna f… all night (uh-huh, uh-huh)
I wanna f… all night (say it)
I wanna f… all night
[Outro: J. Cole]
Pick up the phone, show me it was real
Pick up the phone, show me it was real
Pick up the phone, show me it was real
Pick up the phone, yeah