Mike Shinoda, la toccante esibizione di "In the end" per omaggiare Chester Bennington
Il 25 agosto Mike Shinoda è salito sul palco del Reading Festival e ha cantato insieme al pubblico uno dei brani più famosi dei Linkin Park, "In the end", per poi duettare insieme al leader dei Sum 41 sulle note di "Faint"
Mike Shinoda fa cantare l'intero pubblico durante l'esibizione di In the end, in modo tale che "anche Chester possa sentirci"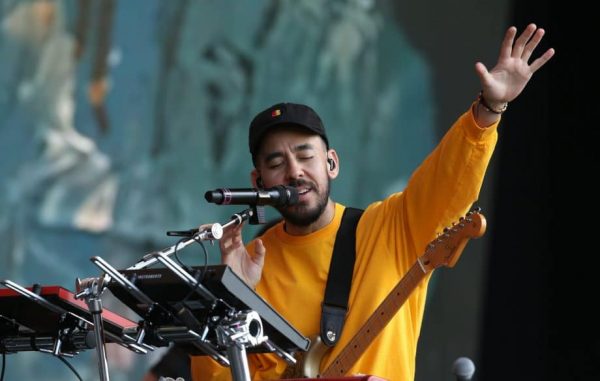 Più di un anno fa ci lasciava Chester Bennington, leader carismatico di una delle rock band più conosciute e apprezzate degli ultimi decenni, i Linkin Park, che ora si ritrovano orfani del loro talentuoso frontman, con un futuro ancora incerto per loro.
Mike Shinoda, che tanto ha sofferto per la scomparsa del caro amico e membro della band, ha deciso di trasformare il suo dolore in musica, materializzatosi in un album, Post traumatic, uscito lo scorso giugno, che parla di come è riuscito a superare lo sconforto.
A distanza di tempo dalla sua scomparsa il rapper ha deciso di superare definitivamente il dolore e l'ansia che l'accompagnano e di omaggiare Chester Bennington con un'emozionante esibizione di In the end durante il Reading Festival.
Arrivare fin qui e fare questo per me è così appagante, ed è veramente un traguardo per il semplice fatto di superare la mia ansia di cantarla di nuovo
Mike Shinoda ha così esordito, per poi concludere con quest'invito:
Voglio che voi ragazzi cantiate così forte in modo tale che anche Chester possa sentirvi, siete pronti per farlo?
Il rapper ha quindi intonato il celebre brano dei Linkin Park In the end, accompagnato solamente dalla tastiera e dal calore del pubblico, che ha cantato i ritornelli, mentre lui eseguiva le strofe.
Mike Shinoda at Reading Festival 2018

"Getting up here and doing this for me is really fulfilling, and it's really an accomplishment just to kind of get over my own anxiety about doing it again" – Mike Shinoda.

Pubblicato da BBC Radio 1 su Sabato 25 agosto 2018
"I want you guys to sing it so loud Chester can hear you, are you ready to do that?" 😢@MikeShinoda's #ReadingFestival tribute to Chester Bennington is too emotional 💔 pic.twitter.com/JO6qdnKb4Q

— BBC Radio 1 (@BBCR1) August 25, 2018
Inoltre i Sum 41, che si sono esibiti subito dopo l'interprete di Crossing a line, hanno voluto invitare sul palco Mike Shinoda per eseguire in duetto con lui un'altra rinomata hit originariamente cantata dal compianto Chester Bennington insieme a Mike Shinoda per l'appunto, Faint.
Voi cosa ne pensate delle esibizioni? Credete che i Linkin Park potrebbero continuare a comporre nuova musica e sfornare nuove hit dopo la prematura scomparsa di Chester Bennington?