Miley Cyrus: "Ora sono un' eremita!" e spiega perché tira fuori la lingua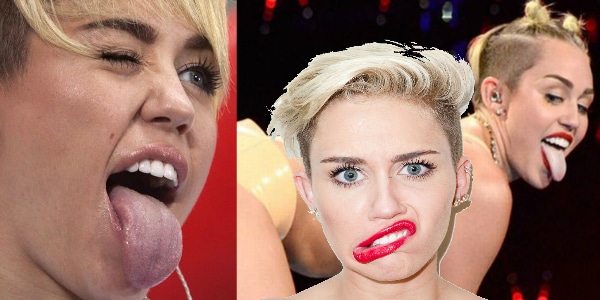 Cantante, attrice, autrice di canzoni: la nostra Miley Cyrus ha, nel corso degli anni, dimostrato di avere tanto talento, non solo nel canto, ma, appunto, anche in altri campi… ma a lei non basta! Prima di ritornare con un nuovo singolo e un nuovo album di inediti, la cantante di "We Can't Stop" ha fatto una delle poche cose non presenti nel suo curriculum, ovvero… presentare un programma! E non stiamo parlando si un programma qualunque ma ben sì il famosissimo "The Ellen DeGeneres Show"!
Durante l'ultima puntata dello show infatti, Miley Cyrus è entrata a sorpresa nello studio dello show e ha condotto la puntata al posto di Ellen, che ne ha poi spiegato il motivo su Twitter:
La cattiva notizia è che sono malata e non potrò registrare la puntata del mio show oggi. La notizia buona invece è che Miley Cyrus ha mollato tutto per condurre al posto mio. Grazie, Miley!
The bad news is I'm sick & can't tape my show today. The good news is @MileyCyrus dropped everything to host for me. Thanks, Miley!

— Ellen DeGeneres (@TheEllenShow) September 28, 2016
L'ex stellina della Disney ha avuto il compito di intervistare Sarah Jessica Parker e Idina Menzel, ma crediamo proprio che quest'esperienza da presentatrice le sia piaciuta molto. Di fatti, Miley ha subito ringraziato Ellen su Twitter, augurandole anche una pronta guarigione.
.@TheEllenShow Love you Ellen! Feel better soon! ❤️💜💙💚💛 pic.twitter.com/yAG1NOrgt9

— Miley Ray Cyrus (@MileyCyrus) September 29, 2016
Intanto ecco il video dell'intervista che Miley ha fatto a Sarah Jessica Parker:
Così come sul palco, anche qui Miley sembra riuscire ad essere molto disinvolta e naturale, dimostrandosi ancora una volta una vera e propria intrattenitrice.
Qualche giorno fa, inoltre, avevamo avuto modo di leggere una piccola anteprima dell'intervista a tutto tondo che Miley Cyrus ha concesso alla celebre rivista Elle (ve ne avevamo parlato QUI). Sebbene la versione integrale su carta arriverà solamente con l'uscita del numero di ottobre, ovvero tra qualche giorno, nel sito internet del mensile è già disponibile.
Già dal titolo dell'articolo, The radical honesty of Miley Cyrus, si poteva intuire quanto Miley si fosse raccontata a cuore aperto, senza freni e senza peli sulla lingua, rispondendo con sincerità e libertà a tutte le domande poste dalla giornalista. Ed è proprio questo che emerge nel corso della lettura, una Miley Cyrus che finalmente ha ritrovato quella stabilità che per qualche anno aveva perso a favore degli eccessi e dell'immagine da "cattiva ragazza", che ora sembra essere definitivamente un ricordo lontano.
23 anni di cui più di metà vissuti praticamente sempre sotto i riflettori, specialmente da quando nel 2006 ricevette il ruolo attraverso il quale ancora oggi molti la identificano: Hannah Montana. Proprio di Hannah Montana, della fama, del nuovo impegno con The Voice, di alcune colleghe e di molto altro tratta la lunga chiacchierata. Vi abbiamo anticipato le parole non troppo al miele su Mariah Carey (QUI per sapere cosa pensa di lei), oggi invece vi riportiamo i passaggi principali dell'intervista, che potete leggere in maniera completa qui:
 – MILEY CYURUS INTERVISTA ELLE – 
A: Ho sentito dire che sei il giudice più coinvolto che The Voice abbia mai avuto.
M: In realtà mi hanno dato dei limiti su quanto posso essere coinvolta. Davvero! Tipo dei limiti legali…Dopotutto è uno show per le persone che ne fanno parte: i concorrenti. Non tornano tutti insieme all'Hotel; questi ragazzi sono chiusi senza i loro telefoni, senza le loro famiglie, arrivano e cantano di fronte a Joan Jett. E' un'esperienza pazzesca ed è la loro vita.
A: Hai detto che non sei perfettamente d'accordo sul definirti una donna d'affari. Ma quando eri più giovane, sicuramente qualcuno ha preso decisioni intelligenti a nome tuo.
M: Anche se mio papà faceva parte dell'industria, in realtà era come se non fosse così. Certo era molto intelligente. Abbiamo una grande fattoria a Nashville che comprò con pochissimi soldi ed ora è come un ritrovo per la musica. Ma non sono cresciuta assolutamente in maniera viziata. Semplicemente volevo finire in TV. Nel senso, ad un certo punto – probabilmente mi uccideranno per quello che sto per dire – ero forse la meno pagata di tutto il cast di Hannah Montana perché non sapevo nulla. Io ero tipo – Hey, posso far parte della Disney! Voglio farlo! – ll mio nome nello show era Miley ma non avevo diritti sul mio stesso nome, non ci avevamo pensato. Della serie – Yeah, puoi usare il mio nome nel tuo show, certo! – Mia mamma ha iniziato a capire che tante persone traevano vantaggio da una ragazzina, quindi ha ingaggiato le giuste persone per proteggermi in tutti i modi. Sono contenta di questo perché ora sono in una posizione che mi permette di controllare la mia musica.
A: Tu hai davvero alcuni mentori incredibili. Joan, che hai menzionato prima. Poi Dolly Parton, che è anche la tua madrina, Woody Allen…
M: Ho avuto molte belle persone nella mia vita. Questo piccolo tatuaggio che ho è dedicato a Johnny Cash, era un amico di papà. Le persone che ho avuto attorno mentre crescevo mi hanno dato energia positiva, mi hanno trasmesso il loro amore per la musica e l'importanza essere brave persone. Non sono popstar, sono cantanti country e sono con i piedi per terra. Ho imparato che quello è ciò che ti rende un musicista: solo perché sei un artista non significa che hai la scusa per essere uno stron*o.
A: Hai detto che una volta eri parte del sistema ma ora non lo sei più. Cosa vuoi dire?
M: Succede una volta che cresci. Quando guardo mia sorella Noah che ha 16 anni non la giudico per ciò che fa perché mi ricordo com'ero alla sua età. Ero una persona sensibile – cioè lo sono ancora – ma stavo cercando di capire chi fossi. Si percorrono questi stadi, specialmente nella nostra industria.
A: Tu e Katy Perry siete amiche di Jeremy Scott. L'hai conosciuto tramite lui?
M: Amo Jeremy Scott, ma non sono in quel mondo. Tutti i miei amici sono super normali. Tutto ciò che voglio fare è yoga, camminare e fumare marijuana. E' divertente. Sono considerata il volto delle uscite e del divertimento, e non esco mai. Era un altro periodo della mia vita, avevo appena compiuto 21 anni e non dovevo più intrufolarmi nei locali. Ora, non è che sono un'eremita, ho la mia fattoria i miei maiali, i cavalli. Sono tranquilla.
A: E quando hai fatto questo cambiamento?
M: I paparazzi mi hanno sempre messa a disagio. Stai crescendo e a volte sei strana. I miei brufoli erano sempre pazzi, poi ho avuto il trauma dei capelli. E' così che ho iniziato a tirar fuori la lingua nelle foto. Perché odio tutti quelli che fanno troppo i seri.
A: Non riesco ad immaginare il fatto di diventare famosi a 16 anni. Cosa pensi di aver guadagnato o perso dall'esser diventata famosa così giovane?
M: Quando si ha quell'età pensiamo di sapere chi siamo. Quando si è più giovani si è più egoisti perché si sta più tempo ad esplorare la propria mente. Non pensavo alla carne che mangiavo. Avrei indossato pelle, avrei indossato pellicce. Ero semplicemente disinformata.
A: Attualmente qual è la tua filosofia sui social media?
M: Non ho più instagram nel mio telefono. Ho dato la mia password ad una ragazza dell'ufficio. Le invio la foto di me in bikini che do da mangiare al maialino e le dico – Puoi postare scrivendo "Fuck yeah pigs!" o "High in a bikini!"? – Semplicemente non ho voglia di scorrere le foto, non voglio sapere cosa sta facendo la gente. Non mi interessa sapere chi ha fatto un nuovo video o chi ha un nuovo rossetto. Ero solita usarlo quattro volte all'ora e non lo sopportavo.
A: Tu e Britney Spears vi mandate messaggi? (QUI per leggere i passaggi completi su Britney)
M: Non sono sicura che Britney sappia messaggiare (ride). A parte gli scherzi ci siamo scritte credo un paio di volte.
Di seguito il servizio fotografico: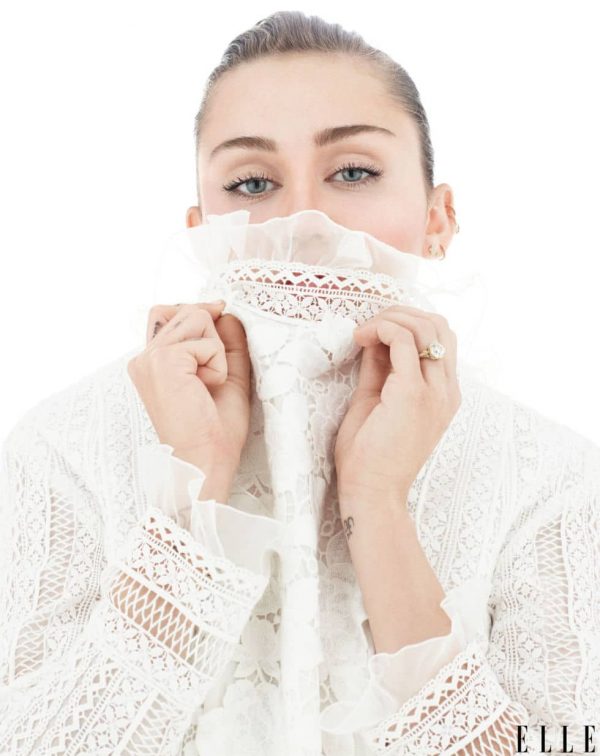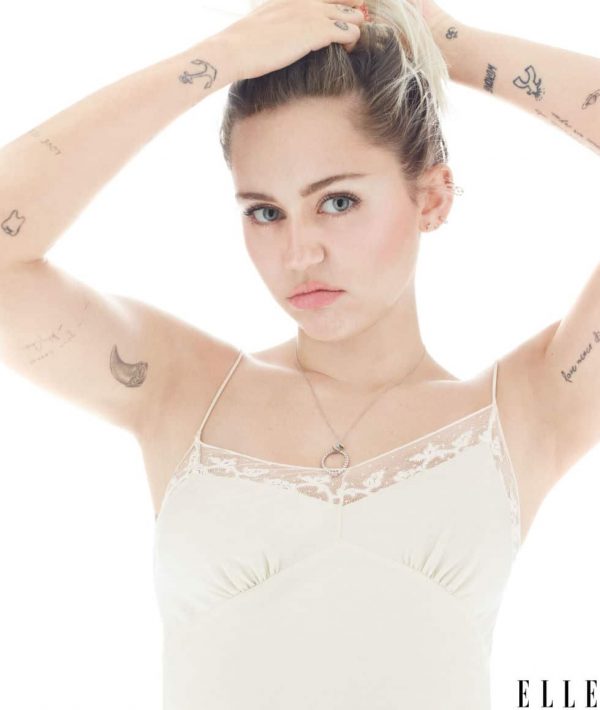 Articolo a cura di Silvia Mella e Lorenzo De Padova