Nicki Minaj: arriva il suo gioco per smartphone! Il trailer e tutte le INFO
Lo scorso dicembre la femcee Nicki Minaj (QUI per le info sul suo comeback) aveva annunciato di aver concluso un accordo con la Glu Mobile Inc. per la realizzazione di un personale gioco per smartphone ed altri apparecchi elettronici. La Glu Mobile è un'azienda californiana produttrice appunto di videogiochi che, negli ultimi anni, ha siglato importanti contratti di partnership con numerose celebrities, le quali sono diventate protagoniste ognuna del proprio mondo virtuale.
Citiamo per esempio il videogame di Kim Kardashian, Kim Kardashian: Hollywood, che dal suo lancio nel 2014 ha fatto guadagnare all'azienda ben 100 milioni di dollari. Sulla scia della sorellastra anche Kylie e Kendall Jenner hanno la loro app incentrata sul mondo della moda, Kendall & Kylie, che sta riscuotendo un ottimo successo dalla sua uscita nel febbraio scorso.
Anche il mondo della musica è ben rappresentato all'interno della Glu Mobile; Katy Perry è la prima cantante ad essere entrata nel team, nel 2015, grazie alla creazione di Katy Perry Pop, gioco nel quale ognuno può creare un personaggio ed accompagnarlo fino ad arrivare ad essere una popstar. Simile a Katy Perry Pop anche il più recente Britney Spears: American Dream, dedicato all'immagine della reginetta del pop.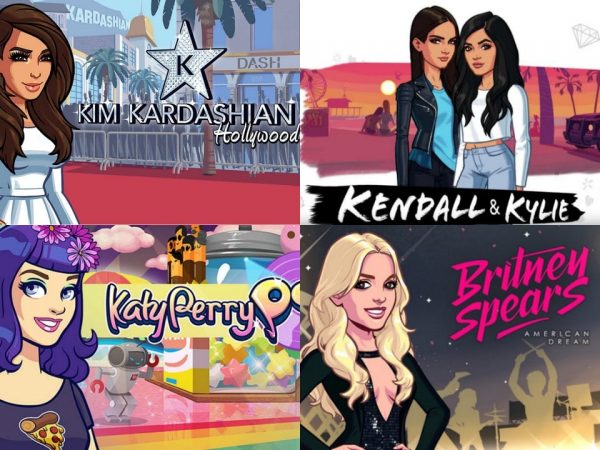 Insomma, avrete capito che anche attorno ai videogiochi per smartphone esiste un fruttuoso business, altrimenti la Glu Mobile non offrirebbe contratti milionari alle star pur di utilizzare il loro nome.
Nicki Minaj è la new entry della famiglia, o meglio, il suo gioco Nicki Minaj: The Empire si appresta a diventarlo, visto che da oggi è disponibile negli store digitali per android ed iOS.
Su The Empire gli utenti potranno diventare delle superstar virtuali creando le proprie canzoni ed il proprio stile, partendo da un ambiente che si avvicina al genere e alla personalità della rapper. A seguire il trailer Nicki Minaj: The Empire, dove potete ascoltare la voce dell'artista mentre illustra alcune delle caratteristiche dell'app:
Secondo voi i cantanti fanno bene a vendere la loro immagine a favor di videogame? Avete mai provato alcuni di quelli nominati qui in alto? Cosa ne pensate?