On The Run II, Jay-Z e Beyoncé re e regina di Milano!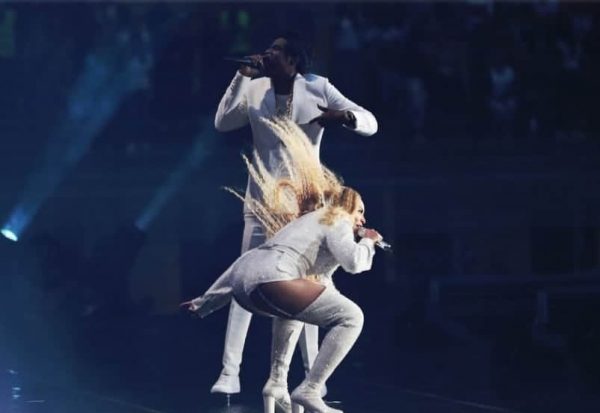 Per un concerto di due superstar quali Beyoncé e Jay-Z è normale avere aspettative piuttosto alte…ma se il risultato finale riesce addirittura ad andare ben oltre quest'ultime, allora significa che gli artisti che si hanno di fronte sono realmente ciò che di meglio ha da offrire il panorama musicale attuale…e loro due lo sono. 
Venerdì 6 luglio eravamo presenti anche noi a San Siro in occasione della prima tappa italiana dell'On The Run II, tournée internazionale dei coniugi Carter. Un'attesa durata qualche mese ripagata nella maniera più assoluta da uno spettacolo a 360°, così grandioso che sarebbe in grado di far cambiare idea anche i numerosi detrattori della coppia, in primis di Beyoncé, che tanti spesso osano definire "sopravvalutata".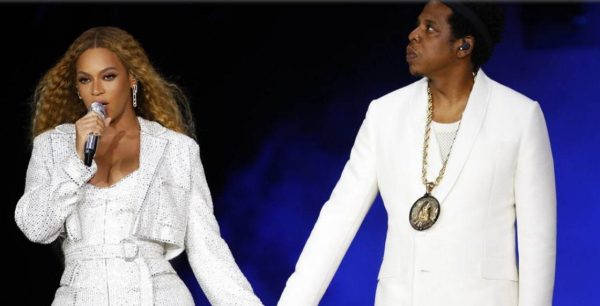 I cancelli sono stati aperti verso le 17.00 e un'affluenza regolare del pubblico ha fatto sì che non si verificassero grandi code e/o caos generale, come spesso accade in occasione di eventi di questo spessore. Lo stadio ha iniziato a riempirsi pian piano e, sebbene a fine serata non si possa parlare di soldout, i posti vuoti non erano moltissimi.
L'attesa è stata movimentata da un bell'acquazzone, che ha rinfrescato l'aria milanese prima dell'arrivo della coppia reale del musicbiz, entrata con un van dai vetri oscurati poco prima delle 21.00. Boato dei presenti, si apre il palco (di un'imponenza vista raramente prima d'ora).
Beyoncé e Jay-Z, di bianco vestiti, scendono mano nella mano dopo un filmato introduttivo, il primo di una serie di visuals magnificamente realizzati che ripercorrono la loro storia di "vero amore", il concept del tour. Sulle note di Holy Grail ha inizio lo show.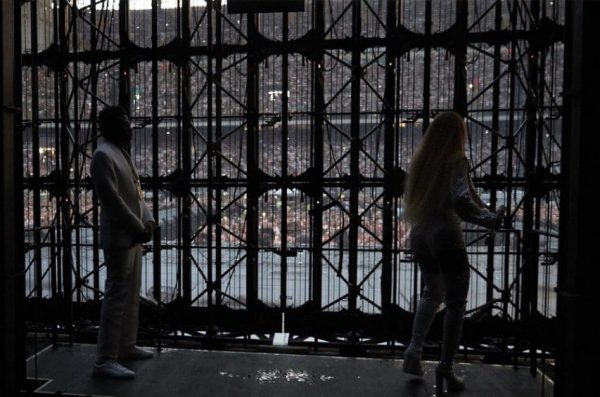 Il feeling tra i due sul palco è impressionante: giochi di sguardi, ammiccamenti, sincronismo perfetto e altrettanto perfetta suddivisione della scena, tale da non oscurarsi a vicenda.
Poco dopo il via, è già a volta di due pezzi forti della loro discografia di coppia: '03 Bonnie & Clyde e Drunk In Love. Durante quest'ultima Bey chiede il supporto canoro della folla, che certo non manca.
Pian piano cala il tramonto; il buio permette di apprezzare ancor di più i notevoli effetti scenici e l'atmosfera all'interno di San Siro si fa ancora più esplosiva.
Marito e moglie si alternano sul palco con alcuni dei loro pezzi, una successione che comprende, tra gli altri, Diva, Flawless, Naughty Boy e Baby Boy per la donna e On to the Next One, Big Pimpin' e Run This Town per il rapper.
Dopo la parentesi latina con il remix di Mi Gente ed una Queen Bey assolutamente scatenata sulle note di Countdown, la quarta "parte" del concerto si apre e chiude con due esibizioni da brividi.
Jay-Z esegue il suo cavallo di battaglia, 99 Problems, mentre lo stadio ascolta in visibilio in un silenzio quasi mistico. Sui mega schermi alle sue spalle intanto appaiono le foto segnaletiche di numerosi colleghi, da Diddy a 50 Cent, da Nicki Minaj a Snoop Dogg. L'emozione è tanta.
Qualche altra canzone e poi tocca all'assolo acustico di Beyoncé, che ci regala un'indimenticabile versione di Resentment. Picco altissimo della serata.
Con l'intimità di Resentment termina il mini-capitolo Bar Fight e ci si prepara per il successivo, introdotto dalla celeberrima Family Feud, dove il rapper ammette il tradimento nei confronti della moglie. Seguono Upgrade U, una Niggas In Paris da urlo, Beach Is Better e poi, per la gioia del pubblico, Formation e Run The World (Girls), che si conclude con una gigantesca scritta "FEMINIST".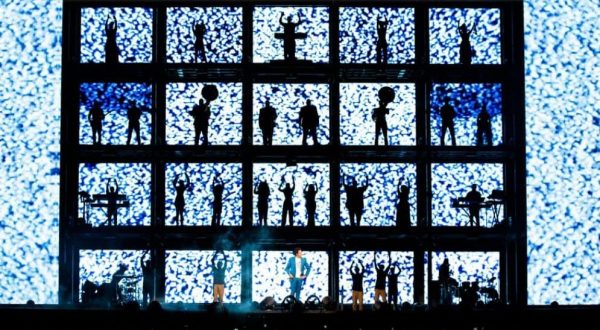 Si arriva così alla fase conclusiva dello spettacolo, nella quale sono state inserite Deja Vu e Crazy In Love.
Come dalla prima tappa dell'OTR II, a chiudere la setlist è stato il mash-up tra Young Forever e Perfect Duet, cantate dai due uniti in un tenero abbraccio, mentre alle loro spalle si alternavano le più dolci immagini del loro amore, quelle dedicate ai figli Blue Ivy, Rumi e Sir.
Si chiude così il sipario su uno show per il quale è difficile trovare aggettivi. Beyoncé Knowles e  Shawn Carter sono letteralmente due macchine da guerra. Perfezionisti in tutto e per tutto, mai una sbavatura, grandiosi dal punto di vista vocale, coinvolgenti e convincenti come duo. Lei canta e balla dando tutta sé stessa, una forza della natura difficilmente eguagliabile, mentre il marito è semplicemente l'eccellenza per quanto riguarda il suo genere. 
Portare in giro per il mondo un joint tour da marito e moglie è cosa tutt'altro che scontata, eppure loro hanno la capacità di farlo apparire di una semplicità spiazzante per quanto impeccabile è il risultato.
Personalmente non nascondo che l'assenza in scaletta di brani come Halo, Single Ladies o Love On Top mi aveva inizialmente fatto storcere il naso. Ora, invece, sono pienamente convinta che in una serata del genere non dico che avrebbero stonato, ma quasi. Le canzoni scelte rappresentano in maniera coerente il percorso concettuale del tour, ripercorrono gli alti e bassi della loro storia d'amore e nel contempo mostrano i Carters in tutta la loro maestosità. 
Se si ha l'occasione, un concerto di questi due immensi artisti merita assolutamente di essere visto!
Voi c'eravate?