OMG! Pink rilascerà presto un singolo a sorpresa?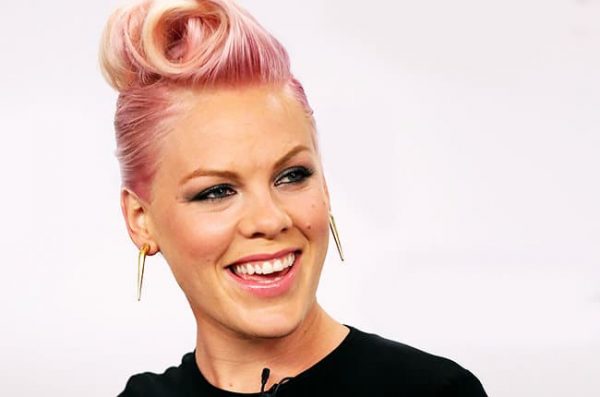 Finora abbiamo potuto assaporare ben poco, eppure questo 2016 sembra prospettare numerosissimi comeback di dive musicali entrate in scena fra la fine degli anni '90 e l'inizio degli anni 2000. Dopo Britney Spears, Christina Aguilera, Alicia Keys, Kelly Rowland e Beyoncé, adesso anche un altro grande nome della musica potrebbe mettersi in carreggiata per effettuare il suo comeback nei prossimi mesi: sto parlando dell'eclettica Pink.
La superstar del pop-rock, che insieme a Beyoncé e Justin Timberlake costituisce l'unica artista della sua generazione che ha fatto grandi numeri anche col suo ultimo album, in realtà non ha proferito parola, ed ultimamente si è limitata a realizzare musica facente parte di progetti ben diversi da un nuovo album, tuttavia una sua nota fanpage ha lanciato una vera e propria bomba ipotizzando l'imminente arrivo di un album a sorpresa.
Rumour!| EVERYTHING'S READY. |The first single of the P!nk's new era has already been chosen and it will be released…

Pubblicato da P!nkies su domenica 6 marzo 2016
Rumor!

Tutto è pronto!

Il primo singolo appartenente alla nuova Era di P!nk è stato già scelto e sarà pubblicato con l'effetto sorpresa! Si sospetta che P!nk voglia rilasciare questa traccia ed il brano estratto dalla colonna sonora di "Alice Attraverso lo Specchio" contemporaneamente. In ogni caso, l'album è quasi finito, e si dice che contenga soltanto tre collaborazioni
Ovviamente, si tratta di rumors da prendere con le pinze, tuttavia questo spiegherebbe come mai l'artista non ci stia facendo sapere nulla nonostante abbia comunque rilasciato una canzone quest'estate e stia per rilasciarne un'altra a breve. Certo, entrambe le canzoni sono state realizzate per progetti ben diversi da un'Era discografica, ma nel momento in cui un artista così importante torna in scena con due brani non vi sembra un po' strana una totale assenza di interviste e di tentativi per creare hype? Chi vivrà vedrà, certo, ma a noi queste indiscrezioni tutto paiono fuorché una bufala infondata.
Voi che ne pensate di tutto ciò? Che Pink stia davvero per tornare in questo modo?