Rnbjunk Workout Playlist! La musica giusta per i tuoi allenamenti
Ecco a voi la nuova playlist targata RNB Junk! Scopritela qui sotto e aggiungetela al vostro Spotify!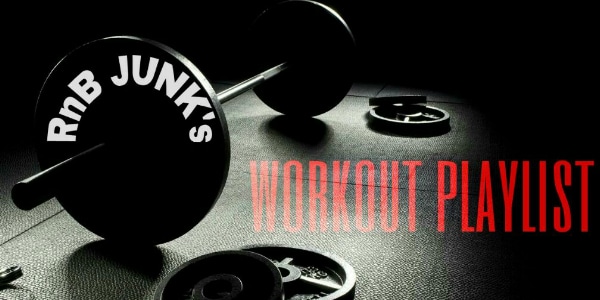 Oggi vogliamo proporvi una nuova playlist Spotify pensata per farvi dare il massimo durante i vostri allenamenti in palestra o in qualsiasi altra disciplina sportiva. Si tratta di un lista di 23 brani, per una durata di un'ora e mezza, che spaziano dall'Hip Hop al Pop passando inevitabilmente per l'EDM, tutti rigorosamente scelti per la carica che trasmettono, ognuno a modo suo.
La nostra Workout Playlist contiene hit del passato, più o meno recenti, come Numb-Encore e Radioactive, ma anche le recentissime Shape Of You e Bounce Back…insomma, il giusto mix per accontentare tutti.
Cosa c'è di meglio che tenersi in forma (e faticare) a ritmo di buona musica? Trovate la lista completa a fine articolo,
…Non perdete altro tempo e correte ad allenarvi!
R&B Junk's Workout Playlist!
Party Monster – The Weeknd
Nas Album Done – DJ Khaled feat. Nas
Numb Encore – Jay Z & Linkin Park
Shape Of You – Ed Sheeran
No Role Modelz – J. Cole
Bounce Back – Big Sean
Boom – Major Lazer feat. Ty Dolla $ign, Moti, Wizkid & Kranium
Sneakin – Drake feat. 21 Savage
Sucker For Pain – Imagine Dragons, Lil Wayne, Ty Dolla $ign, Wiz Khalifa, Logic & X Ambassadors
Party – Chris Brown feat. Gucci Mane & Usher
Feel Me – Tyga feat. Kanye West
Mind – Jack U feat. Kai
502 Come Up – Bryson Tiller
Bad and Boujee – Migos feat. Lil Uzi Vert
Shabba – Wizkid feat. Chris Brown, Trey Songz & French Montana
Pop Style – Drake
No Limit – Usher feat. Yung Thug
Radioactive (Remix) – Imagine Dragons feat. Kendrick Lamar
Fade – Kanye West
Wild for the Night – A$AP Rocky & Skrillex
Bitches and Marijuana – Chris Brown & Tyga
Panda – Desiigner
Sacrifices – Big Sean feat. Migos
Cosa ne pensate? Non dimenticate di seguire l'account Spotify del sito per rimanere sempre informati sulle nuove playlist!