Rudimental, Anne-Marie & Major Lazer. "Let Me Live" nuova hit?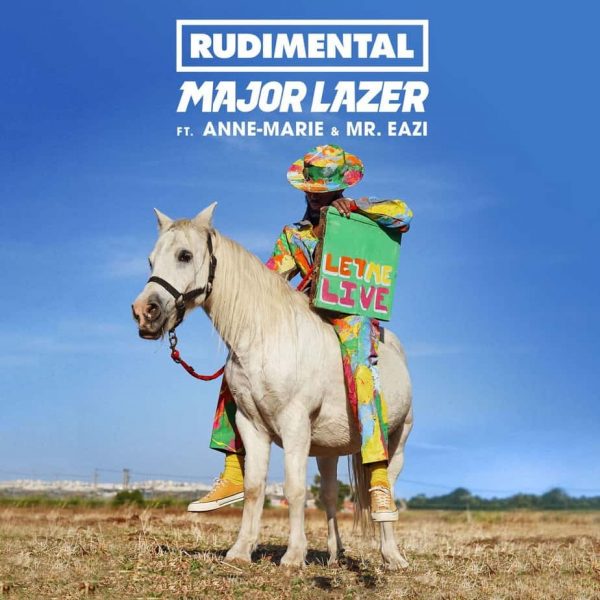 Cavalcando l'onda del successo di These Days, singolo pubblicato lo scorso gennaio ma ancora in cima alle classifiche di tutta Europa, i Rudimental puntano a fare il bis.
La band londinese ha lanciato oggi il nuovo estratto dall'album Toast to our Differences, in uscita il prossimo agosto. Il brano si intitola Let Me Live ed è una super collaborazione con il gruppo elettronico capitanato da Diplo, i Major Lazer, il rapper nigeriano Mr. Ezy e la fidata Anne-Marie, con la quale i Rudimental hanno già avuto modo di lavorare nelle tracce Rumour Mill, Foreign World e Love Ain't Just A Word, tratte tutte dal disco We the Generation, del 2015.
Let Me Live rappresenta appieno lo stile degli artisti coinvolti, unendo al tocco inconfondibile dei Major Lazer il sound sperimentale dei Rudimental. Il timbro di Anne-Marie si sposa poi molto bene con quello del giovane rapper, dando vita ad un mix davvero frizzante e orecchiabile, perfetto per la stagione estiva.
Qualcosa ci dice che questa canzone si farà notare in classifica, specialmente oltremanica, dove Rudimental & Anne-Marie stanno facendo faville da mesi. A seguire l'audio:
Che ve ne pare? Ha la stoffa della hit o secondo voi non raggiungerà mai il successo di These Days?