Sia al Krakow Live Festival – Recensione concerto
Recensione del concerto di Sia al Krakow Live Festival 2016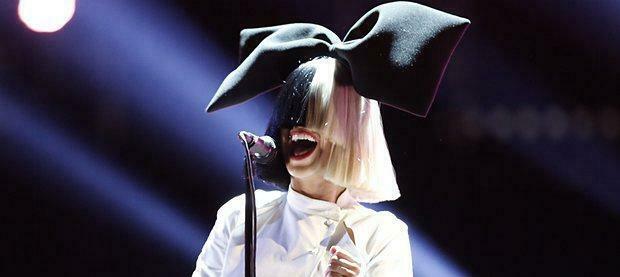 Tra i numerosi festival musicali che in estate animano l'Europa c'è il Krakow Live Festival, evento della durata di tre giorni che, ormai da una decina d'anni, si svolge a Cracovia nell'area del museo dell'aviazione.
Noi di RnbJunk eravamo presenti al festival in quanto fortuna ha voluto che le date combaciassero casualmente con la nostra permanenza nella città polacca. Una volta letti gli artisti che avrebbero preso parte ad una delle serate non potevamo lasciarci sfuggire questa occasione, ovvero quella di vedere Sia live.
Ammetto che personalmente adoro Sia e pertanto nel medesimo istante in cui mi si è presentata la possibilità di poterla ascoltare live, cosa che in Italia probabilmente non avverrà facilmente (inutile dire che spero il contrario), non ho avuto il minimo dubbio se prendere o no il biglietto. Fortuna, casualità o destino che sia, era un'opportunità imperdibile da cogliere al volo.
Ovviamente va detto che l'artista australiana non era l'unica cantante della serata, anzi, si sono esibiti circa una decina di musicisti, tra cui Damian "Junior Gong" Marley ed i Massive Attack, più altri che sinceramente non conoscevo.
Non era un concerto di Sia ma, con tutto il rispetto per i grandi Massive Attack e per Damian Marley, è indubbio che la maggior parte della folla presente fosse li per vedere lei, una delle star pop del momento. Bastava far due parole con le persone vicine per capire che era così.
Lei era l'artista di punta, il fiore all'occhiello della prima serata del festival (19/8), tanto che le è stato riservato il palco nell'orario clou, ovvero da poco dopo le 21 a poco dopo le 22 circa.
Prima di raccontarvi le sue esibizioni vorrei spendere giusto qualche parola sugli altri due "pezzi forte" che hanno colorato la manifestazione, appunto Damian Marley ed i Massive Attack.
Marley è salito sul palco intorno alle sette o giù di lì; è davvero una forza della natura, capace di far ballare e coinvolgere tutto il pubblico presente con l'inconfondibile stile della musica reggae, un genere che scorre nelle sue vene e che fa parte del dna di famiglia. Il maggior trasporto del pubblico è arrivato nel momento in cui ha proposto una pietra miliare della storia musicale, Could You Be Loved, celeberrima canzone composta dal padre Bob più di 30 anni fa.
I Massive Attack invece hanno preso in mano il microfono dopo le undici, accompagnati dagli Young Fathers, gruppo rap scozzese. Partendo dal presupposto che non sono una grande intenditrice della loro discografia, salvo i pezzi più famosi, sono rimasta colpita dalla varietà di suoni che animano le loro produzioni, un mix psichedelico-rock veramente coinvolgente. Propongono una musica sofisticata che, anche se non è propriamente il genere che prediligo, ho ascoltato con interesse.
Detto questo ora possiamo tornare alla nostra Sia, un'artista tutto tondo che ha incontrato il successo troppo tardi viste le qualità che le appartengono da sempre.
Si è esibita seguendo la stessa setlist che ha proposto in tutti i festival a cui ha partecipato quest'estate, scaletta composta da tutte le sue canzoni più famose con l'aggiunta di Diamonds (pezzo che ha scritto) e Titanium, hit di David Guetta a cui lei ha prestato la voce.
E' arrivata sul palco che il cielo era già buio pesto ed erano appena le nove. Indossava la sua solita parrucca bi-colore, il suo solito fiocco color panna accompagnato al vestito. Ovviamente c'erano anche i suoi talentuosi ed inseparabili ballerini, protagonisti dello show tanto quanto la sua voce.
Si parte subito con il lead single dell'ultima era discografica, Alive, una power ballad in pieno stile Sia. Non mi era mai capitato di assistere ad un concerto dal vivo che dedicasse così tanto spazio alla danza ma ammetto che sono stata piacevolmente sorpresa, perché Sia riusciva comunque ad essere protagonista con la sua voce, anche quando i ballerini ballavano in maniera così intensa che lo sguardo automaticamente si distoglieva per un attimo da lei.
Durante la performance di Alive il pubblico non ha mai smesso di cantare e, specialmente nel ritornello, è davvero impazzito. Dopo aver ascoltato questo brano tra me e me mi sono detta: "ok, anche troppo così", perché mi sembrava troppo bello e surreale avere Sia su quel palco.
Di bene in meglio prosegue con la hit portata al successo da Rihanna, Diamonds…
Di bene in meglio prosegue con la hit portata al successo da Rihanna, Diamonds,una delle tante hit composte dall'australiana. Adoro la versione del pezzo di Sia, perché aggiunge un tocco di acidità e vibrato che, a mio parere, rende ancora più speciale il risultato (che già di per sé è meraviglioso nella versione della barbadiana).
La folla esplode non appena iniziano le note della hit dell'estate, Cheap Thrills. Sono migliaia e migliaia le luci dei telefonini che immortalano la performance ed è in assoluto la canzone a cui il pubblico partecipa più attivamente di tutta la serata, cantando e scatenandosi. Questo è il potere di Cheap Thrills, un ritmo che ti entra dentro e ti fa venir voglia di ballare a più non posso, un po' come fanno i ballerini, che propongono la stessa coreografia del video del singolo, come accadrà poi per le canzoni successive.
Tutt'altro ritmo quando tocca a Big Girls Cry, terzo singolo tratto da 1000 Forms of Fear, un pezzo più intimo che la folla ascolta con attenzione e coinvolgimento emotivo, dal momento che l'artista lo esegue con molto trasporto, una forte enfasi che, del resto, è uno dei punti di forza del suo repertorio.
Big Girls Cry è seguita da quella che, secondo me, è una delle più belle canzoni della discografia di Sia. Sto parlando di Bird Set Free, la quale dovrebbe anche essere il prossimo singolo dell'era This Is Acting.
Performance vocale meravigliosa, intensa, emozionante, che raggiunge il picco massimo negli acuti finali. Una canzone che parla di libertà e che Sia canta davvero in maniera libera, direttamente dall'anima. Sarà che appunto amo particolarmente questa canzone ma la sua esecuzione è stata uno dei picchi più alti del concerto. Sorprendente anche la partecipazione del pubblico.
Finisce Bird Set Free e parte la base di Reaper, traccia contenuta nell'ultimo album, dotata di un sound potente e coinvolgente che fa mettere per un attimo da parte l'impatto emotivo per dare il benvenuto ad una componente più spensierata e giocosa, un po' come accade con Cheap Thrills. Anche qui interpretazione vocale degna di nota, mi ha fatto apprezzare un brano che solitamente non è tra i miei favoriti.
Sempre dal nuovo album ecco One Million Bullets, accompagnata da un'esecuzione molto toccante ed evocativa sia da parte della cantante che da parte della ballerina.
Si torna a 1000 Forms of Fear con un altro cavallo di battaglia di Sia, Elastic Heart, altro momento topico del concerto in tutti i sensi. Anche il pubblico ha dimostrato di amare particolarmente questo singolo.
E' poi la volta di un altro pezzo che mi ha catturato fin dal primo ascolto, Unstoppable. Nel testo Sia dice: "I'm so powerful I don't need batteries to play" (sono così potente, non ho bisogno di batterie per funzionare), e penso sia il verso perfetto per rappresentare lo spirito di questa donna, che ha cantato ininterrottamente tutti i brani in modo impeccabile, senza la minima esitazione. Una delle più belle empowerment song in circolazione, dal vivo vi assicuro che la potenza trasmessa da Unstoppable è tripla rispetto alla versione studio.
Ci avviamo alla fase finale dello show di Sia con le performance della intima Breathe Me (da Colour the Small One) e della ben più scatenata Move Your Body. Mi domando come Sia riesca a cantare questa canzone stando imperterrita ed immobile dinnanzi al microfono, con i ballerini scatenati che le danzano a pochi passi. Anche questo è un talento. Move Your Body è una bomba e live esplode letteralmente nelle orecchie!
Penultima hit della scaletta è il primo brano che l'ha resa veramente conosciuta ai più, come featuring artist del dj David Guetta. Il pezzo è ovviamente Titanium, eseguita in questa occasione in una versione acustica voce-chitarra. Meravigliosa. C'era la voglia di cantare ma era maggiore la voglia di ascoltare l'esecuzione vocale di Sia, davvero notevole.
La sua apparizione di Cracovia termina con LA canzone, Chandelier, la hit che due anni fa le ha permesso di scalare le classifiche e guadagnarsi un posto primario nel musicbiz.
La folla ancora una volta esplode alle note iniziali e si lascia andare completamente nel ritornello. Tra le urla di approvazione e gli applausi, Sia conclude la sua serata con alcuni vocalizzi degni di nota, fino a che le luci si spengono e, dopo i ringraziamenti, lascia il palco.
Che dire, uno show speciale, unico nel suo genere per come è strutturato (scenografie minimal e ballerini al centro dell'attenzione) e per l'artista che è Sia, un'artista speciale, aldilà della meravigliosa musica che crea; musica che ha fatto e fa le fortune di decine e decine di artisti e, solo ora, sta facendo le sue di fortune.
E' una cosa unica vedere un cantante che mantiene la stessa posizione per circa un'ora di esibizione, questo a molti potrebbe dar la sensazione di concerto noioso o poco coinvolgente, ma non è affatto così, perché il concerto è letteralmente animato dall'arte del canto e da quella del ballo, entrambe capaci di catturare al 100% l'attenzione del pubblico, che non ha bisogno di altro. La presenza scenica è fatta di mille sfaccettature e la si può trasmettere anche stando fermi, con il volto coperto.
Sia è riuscita a trovare nella sua parrucca il miglior alleato contro la sua timidezza e, nel contempo, un segno particolare che la identifica da tutte le altre. Il suo live è uno di quelli che ricorderò con più piacere e spero che anche l'Italia abbia più presto modo di assistere al suo talento.