The Voice USA: vince team Aguilera, duetto Christina-Ariana, live Zayn, Sia e…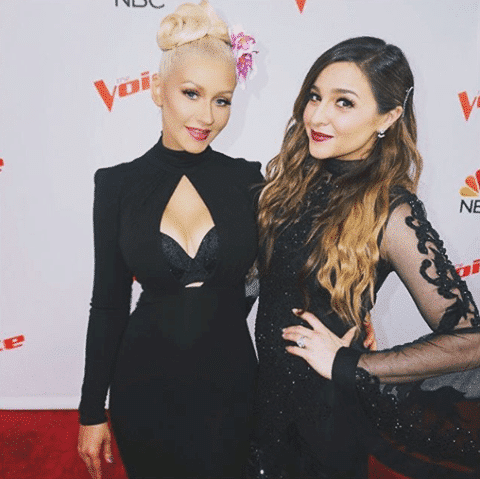 Finalmente ci siamo! Dopo innumerevoli partecipazioni in qualità di giudice, ci voleva l'avvento dell'edizione X (decima in numeri romani) perché Madame X, uno dei tanti pseudonimi di Christina Aguilera, riuscisse a portare uno dei suoi ragazzi alla vittoria. La fortunata è ovviamente l'unica finalista della nostra Xtina, Alisan Porter, una ragazza tanto bella quanto talentuosa e che ha dunque davanti a sé tutte le possibilità per fare bene in classifica.
Una voce molto potente quella di Alisan, la quale non poteva certo non fare breccia nel cuore di Christina Aguilera, da sempre innamorata di voci come la sua. La ragazza ha avuto l'onore di cantare con la celebre cantante country Jennifer Netler e di reinterpretare "Somewhere", celebre successo di Barbra Streisand. Riguardiamo questi due video:
Qui invece il duetto col suo giudice:
Qui per il video del suo singolo di debutto:
Per quanto riguarda le performance degli ospiti, la più attesa è stata sicuramente quella di Ariana Grande, non tanto per l'artista in sé quanto per l'annunciato duetto proprio con l'unica giudice donna del programma: Christina Aguilera, una personalità artistica che Ari non ha mai nascosto di ammirare profondamente. La Aguilera è arrivata nel bel mezzo di una performance-medley di Ariana e, dopo aver lasciato che la collega si esibisse col nuovo singolo "Into You", si è unita con lei in "Dangerous Woman", brano in cui effettivamente Xtina è ben più credibile di miss Grande.

Passiamo ora alle performance degli altri ospiti. Come sempre, la finale di The Voice ha portato sul palco una parata di stelle, niente a che vedere con la sua controparte italiana. Oltre ad Ariana, infatti, il palco ha avuto l'onore di ospitare Zayn e Sia, entrambi artisti che stanno attualmente dominando le classifiche con le loro hit, rispettivamente "PillowTalk" e "Cheap Thrills". Mentre Sia ha cantato proprio tale hit, Zayn non sembra volerne sapere di eseguire tale brano in TV, e persevera invece con la promozione della ben meno fortunata "Like I Would".
Inoltre, anche il giudice Blake Shelton si è promosso per la promozione della sua musica:
Che ne pensate di questa finale? Alisan ha meritato la vittoria? Riuscirà ad ottenere successo una volta fuori, nel mercato reale?