The Weeknd – Starboy | Recensione CD
Ora disponibile il nuovo studio album del cantante R&B canadese The Weeknd, il progetto chiamato Starboy contiene ben 18 brani (QUI per scoprire le previsioni di vendita)
Una carriera in forte ascesa quella di Abel Tesfaye, tre mixtape di alta qualità nel 2012, un primo album, Kiss Land, nel 2013 dal successo discreto e poi il botto l'anno scorso con Beauty Behind the Madness, più di due milioni di copie per un album ben realizzato e di altissima qualità con singoli fortissimi come The Hills, Can't Feel My Face e Earned It e ottime fillers come Dark Times, Angel e Prisoner. Un progetto che metteva in mostra tutte le qualità dell'artista, voce particolarissima e intrigante, ottime capacità di songwriting e maestria nel saltare da beat prettamente R&B a tracce pop-oriented.
Con il terzo album, Starboy, si attende la consacrazione di questo talentuoso performer. Il cambio di stile e la maturazione intrapresa dal cantante è ben chiara fin dal cambio look; addio infatti alla celebre capigliatura si è optato per un taglio corto più standard. Il lead single non ha mostrato punti di contatto marcati con i lavori precedenti e, allo stesso modo, hanno fatto i successivi buzz singles. Sembra esserci infatti una direzione più mainstream, contaminata quindi da suoni e melodie pop, rispetto all'oscuro alternative R&B che ha da sempre rappresentato l'artista.
Si tratta di un passo avanti per la carriera di The Weeknd o la deriva pop, intravista nel secondo album, ha preso il sopravvento? Scopritelo nella nostra recensione track by track.
1. STARBOY: Title track e primo singolo non a caso ad aprire il disco, Starboy dà la direzione a tutto il progetto, sia a livello di sound che a livello di contenuti. Midtempo electro R&B prodotta dal duo francese Daft Punk, percussioni, backvocals e la voce modificata di Abel caratterizzano questa vera e propria banger che ha conquistato gli ascoltatori di tutto il mondo sfiorando la numero 1 in USA.
Il testo vede un The Weeknd molto arrogante e vanitoso parlare della sua fama, di come non senta neanche le critiche e della sua passione per la cocaina. Un ritornello che ti entra in testa e non se ne va più, una produzione magistrale e un Abel Tesfaye perfetto anche nelle strofe rendono questa Starboy il perfetto lead single.
2. PARTY MONSTER: Rilasciata prima dell'album, Party Monster è una midtempo molto dark, prodotta da Mckinney e Billons, che mischia suoni di diversi generi come l'R&B, la Trap e l'Electronica. Abel ci catapulta in una sua festa dove ragazze facili, alcol e droghe dominano la scena. La canzone, impreziosita da alcuni vocals di Lana Del Rey, la quale ha coscritto il brano, non rappresenta nulla di nuovo per il cantante canadese, che ci ha sempre abituato a pezzi del genere. Non sbalorditiva ma comunque buona.
3. FALSE ALARM: la terza canzone è la pazza False Alarm, uptempo prodotta sempre dalla coppia Mckinney/Billons che mischia decine di suoni diversi per una traccia violenta, oscura e scellerata. La voce, pesantemente modificata, di Abel canta un'ode ad una ragazza materialista che farebbe di tutto per i riflettori e la ricchezza. Il crescendo delle strofe raggiunge l'apice in un ritornello esplosivo in cui il cantante grida le parole supportato da incalzanti backvocals, degno di nota il bridge dove la situazione si calma d'improvviso per poi ributtarsi sul ritmo sincopato della canzone. Curiosa la scelta di un brano così particolare per anticipare il cd, molti infatti sono gli ascoltatori che non hanno apprezzato una canzone così fuori dagli schemi. Incredibile in video diretto da Ilya Naishuller, assolutamente da non perdere.
4. REMINDER: Malinconica e cupa midtempo R&B Reminder risponde a chi lo accusa di essere cambiato rispetto a quello degli inizi. Abel assicura che è sempre la stessa persona, il suo stile di vita tra droghe, feste e successo è immutato, e solo il sound delle sue canzoni ora è più aperto ad un gruppo più ampio di persone. Da notare la citazione alla sua vittoria ai Teen Choice Awards con la hit, che parla degli effetti della cocaina, Can't Feel My Face. Buona traccia che rientra nel repertorio del cantante anche se priva di un ritornello incisivo si lascia ascoltare con piacere.
5. ROCKIN': Siamo arrivati alla prima traccia pop dance del progetto, Rockin' è una frizzante uptempo plasmata dalle sapienti mani dell'hitmaker Max Martin che ha già collaborato con grandissimo successo per il secondo album (Can't Feel My Face, In the Night). Addio alle sonorità funky in favore di synth, bassi e autotune per un brano che punta a conquistare le radio, club e classifiche grazie anche ad un testo leggero e spensierato in cui i sentimenti sono tralasciati e divertimento ed eccitazione prendono il sopravvento. Rockin' riesce a non uniformarsi alla massa di canzonette pop bubblegum di cui la scena è sempre molto ricca, grazie ad un beat elaborato e alla voce inconfondibile di The Weeknd.
6. SECRETS: Rimaniamo sulla stessa onda con questa midtempo R&B pesantemente influenzata da sonorità alternative pop degli anni 2000 e delle hit anni 80. Pensata inizialmente come canzone country e successivamente modificata dai produttori Mckinney, Cirkut e Sir Dylan. In Secrets Abel mette da parte il tipico falsetto e canta l'intero brano con un tono più basso mentre dice alla sua partner che è a conoscenza della sua infedeltà in un ritornello ripetitivo ma non noioso. Piacevole, difficile però sia estratta come singolo.
7. TRUE COLORS: La tematica della canzone precedente viene ulteriormente esplorata in questa bellissima slowtempo R&B prodotta dai talentuosi Benny Blanco e Cashmere Cat. Un beat semplice ma raffinato e ricco di suoni estemporanei accompagna l'ugola d'oro di Abel in una traccia che ricorda i primi mixtape, il cantante vuole sapere la storia della sua nuova compagna, senza menzogne e segreti, in modo da fidarsi completamente di lei.  Non adattissima come singolo è una stand out dell'album.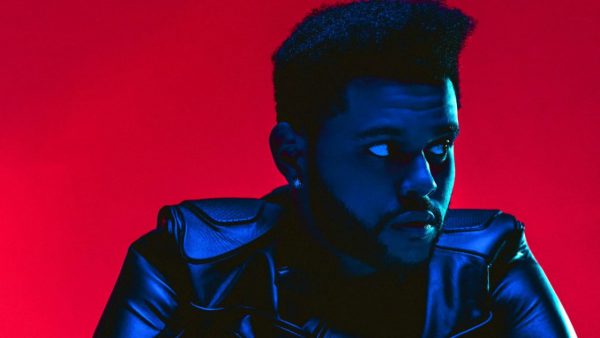 8. STARGIRL INTERLUDE (feat. Lana Del Rey): Quasi due minuti per questa elegante e cupa interlude confezionata da Labrinth e cantata insieme a Lana Del Rey. L'affinità tra i due artisti, che di fatto sono grandi amici, è visibile a tutti rendendo questa traccia particolarmente azzeccata. Lana, nella parte della stargirl, apre il brano che poi viene chiuso dalla sua contro parte maschile, The Weeknd stesso. Lana non è più alla ribalta da alcuni anni ormai ma ciò non significa che il suo talento sia venuto meno, inoltre il connubio funziona e l'interlude traghetta a dovere l'ascoltatore verso il resto di Starboy.
9. SIDEWALKS (feat. Kendrick Lamar & Daniel Wilson): Una delle tracce con più aspettative dell'album è proprio questa midtempo Hip Hop prodotta da Mckinney e A. S. Muhammad chiamata Sidewalks in collaborazione con il rapper di Compton Kendrick Lamar. Vanta  un beat splendido che grazie al riff di chitarra attira l'attenzione dell'ascoltatore fin dai primi secondi e un ottimo testo di rivalsa che parla del duro lavoro che gli interpreti hanno dovuto fare per raggiungere il loro status attuale. La debolezza del pezzo sta però in The Weeknd stesso; un pesantissimo uso dell'autotune danneggia la sua voce in un brano che avrebbe fatto volentieri a meno di questa tecnologia, inoltre la prima parte del ritornello risulta estremamente artificiosa e debole a differenza della seconda parte curata dal vocalist Daniel Wilson che invece trasmette trasporto e rende giustizia al brano.
Il punto più alto si tocca ovviamente con la strofa di K Dot che con il suo flow e i suoi contenuti rappresentano sempre una gioia per le orecchie. Tutto sommato Sidewalks, nonostante alcune debolezze, soddisfa l'hype e sarà un probabile singolo oltre ad essere chiaramente un altro stand out del disco.
10. SIX FEET UNDER: Una delle due tracce in cui compare Future è questa midtempo che assomiglia un po' ad un continuo della loro fortunata hit Low Life. Beat standard prodotto però dal capace Metro Boomin (mix di R&B, Hip Hop e Trap) e argomento trito e ritrito (ragazza gold digger di professione) per una filler senza infamia e senza lode. Convincente l'interpretazione di Abel e buono il ritornello, apprezzabile anche il contributo di Future anche se parecchio inflazionato di questi tempi. Six Feet Under è solo ok, non aggiunge nulla al cd e a questo punto di Starboy può stancare un po'.
11. LOVE TO LAY: Malinconica midtempo Pop prodotta ancora una volta da Max Martin, The Weeknd qui si trova ad essere vittima di una ragazza che non ha in mente nulla di serio a parte vivere delle intense notti di passione. Si inverte il tipico scenario in cui è l'artista ha usare le sue partner a puro scopo ricreativo. Love To Lay funziona per l'argomento leggermente diverso rispetto al solito e l'orecchiabilità donata dalle esperti mani del produttore.
12. A LONELY NIGHT: Ennesima creazione di Max Martin per questa ulteriore midtempo Pop N B in cui Abel si scusa con una ragazza che aveva scambiato le sue attenzioni di una notte con l'inizio di una storia amorosa. Niente da fare, Martin è un maestro a confezionare brani pop dannatamente orecchiabili e a crearli su misura per il suo cliente; questa A Lonely Night infatti è perfetta per il falsetto di The Weeknd, i synth, le percussioni e i bassi ricordano da vicino una canzone di Michael Jackson, leggenda a cui il canadese è spesso comparato non tanto per il ballo bensì per la voce.
13. ATTENTION: Midtempo contemporary R&B prodotta da Cashemere Cat, il quale figura anche come vocalist, che ha arricchito il beat di suoni diversi e intriganti mixati con il falsetto di Abel e backvocals distorti. Il cantante parla dei problemi di una relazione in cui uno dei due partner non pensa di ricevere le attenzioni e l'affetto che si merita, probabili motivi della sua rottura con la modella Bella Hadid dati i molti impegni di entrambi. Filler di buon livello nello stile di The Weeknd, si lascia ascoltare nonostante la posizione avanzata nel disco.
14. ORDINARY LIFE: Ancora una volta ci troviamo dinanzi una midtempo R&B dall'atmosfera tetra frutto della coppia Mckinney/Martin. Brano molto interessante dal punto di vista lirico, un testo a tratti volgare fa trasparire un forte senso di disagio da parte dell'artista e del suo stile di vita maledetto, la contrapposizione con i termini religiosi e gli eccessi peccaminosi di Abel, la rassegnazione ad un destino triste e ormai deciso consigliano l'ascoltatore ad approfondire le parole ed a capire totalmente il senso. Musicalmente invece Ordinary life conta un beat poco ispirato e un ritornello a dir poco scarno e piatto per una canzone che soprattutto verso la fine dell'album affossa totalmente l'ascoltatore.
15. NOTHING WITHOUT YOU: Prodotta tra i tanti anche dal Re Mida Diplo, questa midtempo R&B che mischia suoni EDM ricorda un po' una traccia uscita da Purpose di Justin Bieber. Filler che a questo punto stanca ancora una volta l'ascoltatore, non tanto per la qualità che è quantomeno discreta, ma per il fatto di non distanziarsi troppo da altri brani sia del progetto che di altri artisti. Varia invece il testo dove un Abel sinceramente innamorato dichiara il suo dolore nel perdere la persona amata, ancora una volta molto probabile si tratti di Bella Hadid.
16. ALL I KNOW (feat. Future): E qui si fa critica, giunti alla terzultima canzone dell'album si arriva ad una slowtempo di ben 5.21 minuti prodotta da Cashmere Cat e con la partecipazione di Future, di nuovo. Traccia perfetta per il rapper di Atlanta che a cavallo di un beat tetro e minimal con bassi potenti è nel suo ambiente naturale. Con un The Weeknd ancora una volta aiutato dall'autotune preso a cantare il suo amore per la sua fidanzata, All I Know si trascina fino alla fine tra backvocals infiniti, un ritornello che ripetitivo è dir poco e vocalizzi improbabili da parte dell'ex di Ciara.  A questo punto dell'album una canzone del genere danneggia non solo chi la canta ma anche, e soprattutto, chi l'ascolta.
17. DIE FOR YOU: Si torna sulla retta via con la penultima traccia Die For You, midtempo R&B prodotta nuovamente da Mckinney e Cashmere Cat. Ultimata solo una settimana prima dell'uscita di Starboy, un sofferente Abel per la perdita dell'amata Bella Hadid riversa il dispiacere e il dolore in questa bellissima traccia dal beat non innovativo ma ben fatto e di qualità, regalando inoltre una prova vocale ottima. Ha qualcosa in meno rispetto agli altri standout del disco ma dopo una piaga come All i Know una traccia del genere ha l'aria di una benedizione.
18. FEEL IT COMING (feat. Daft Punk): A chiudere il disco c'è una perla come Feel It Coming in coppia con i Daft Punk. Midtempo electro pop ispirata agli anni '80 strutturata tramite synth e riff , guarda da vicino al vibe del Re del Pop Michael Jackson grazie anche ad una interpretazione magistrale di The Weeknd che si concede un testo leggero e ottimista con qualche traccia di sensualità che da quel tocco in più; adatta alle radio, saremmo sorpresi non venisse estratta come singolo. Giustissima la scelta di porla alla fine, la sua freschezza e raffinatezza lavano via la pesantezza accumulata in precedenza fornendo una bellissima soundtrack ai titoli di coda dell'album.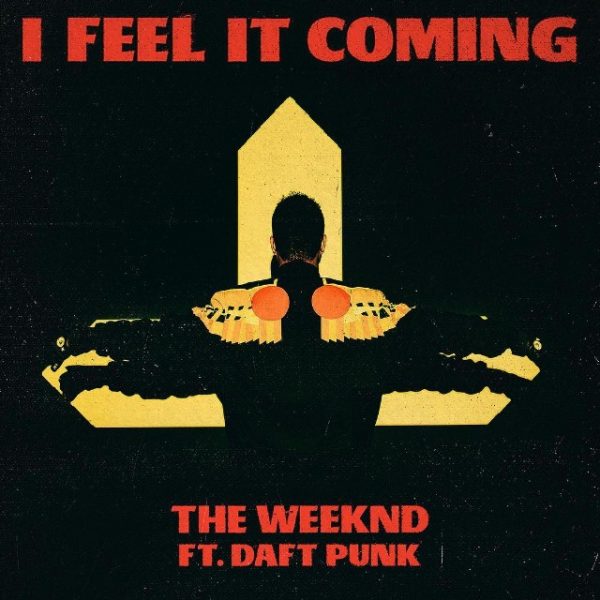 Un viaggio lunghissimo quello di Starboy, nel quale The Weeknd non ha mai sorpreso del tutto, puntando su ritmi, melodie e argomenti con cui si trova a suo agio. Molti gli elementi positivi di questo progetto, la qualità è diffusa per tutta la durata dell'album con le vette toccate in Starboy, True Colors, Sidewalks e Feel It Coming; la produzione è eccellente in quasi tutti i brani, pur non stravolgendo i canoni del momento i produttori hanno saputo cucire addosso a Abel le basi giuste per la sua voce e per i suoi contenuti. Buonissimi i featuring con una Lana Del Rey in grande spolvero, un Kendrick Lamar che si conferma ancora una volta a capo del "Rap Game" e un Future che, pur senza far gridare al miracolo, fa il suo. Le debolezze dell'album però stanno nelle scelte, rilasciare una sola versione da 18 canzoni così ricca di filler e con cambi di ritmo e tematica limitati rendono il progetto, se ascoltato tutto di seguito, pesante, soprattutto nella seconda parte dell'album. Pubblicare due versioni, standard e deluxe, avrebbe sicuramente aiutato senza ricorrere al taglio di brani che presi singolarmente sono comunque apprezzabili, All I Know e Ordinary Life su tutti. Altro lato negativo è il massiccio impiego dell'autotune sulla voce di The Weeknd, un uso così ricorrente che addentrandosi nell'album non ci si fa neanche quasi più caso.
Questo era il terzo studio album di The Weeknd, un disco che non ha visto il cantante sacrificarsi sull'altare del mainstream nonostante una presenza marcata di brani pop oriented, per giunta tutti di buona qualità, l'equilibro tra cupo R&B e Pop persiste per la gioia degli amanti del genere. Alcune scelte discutibili non affossano un progetto che probabilmente consacrerà definitivamente il cantante canadese allo status di star mondiale. Starboy deve essere ascoltato a tranches per non arrivare annaspando alle ultime canzoni, rovinando così l'esperienza di un lavoro articolato, elaborato e semplicemente "figo".