T.I. – Paper Trail (Recensione CD)
Qualche mese fa ai primi leakkaggi di canzoni di questo nuovo progetto, lo scetticismo la faceva da padrone! I pezzi sembravano non "coinvolgere" più di tanto, ed il singolo di warm up "No Matter What" era agonizzante nelle classifiche Americane… tutti temevano per il peggio..uno dei rapper più di successo a livello commerciale degli ultimi anni, la in mezzo alla classifica con un singolo insapore ed incolore..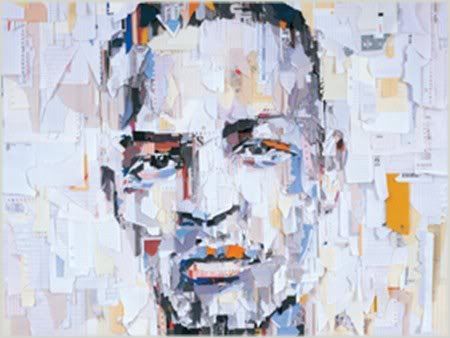 .. poi "Whatever You Like", e non ce n'è stato più per nessuno, T.I. ancora una volta ha dimostrato di essere il King Of South ed un rapper che se si mette in testa di arrivare alla uno.. ce la fa con un pezzone bello ritmato e potente, senza alcun problema! Viene dunque designato "primo singolo" ufficiale da Paper Trail! Fino ad ora ha raggiunto la numero 1 in billboard hot100, in billboard rap, e in billboard hiphop, raggiungendo anche la numero 6 nella World Wide single Chart!
Ma il disco contiene veramente tanti altri pezzi assolutamente validi… il secondo singolo "Live Your Life" featuring Rihanna ai primi ascolti mi ha fatto assolutamente inorridire.. un tarro come TI che rappa sulla base di una canzone a noi europei notissima come "Dragostea Din tei"?! Nel primo ascolto del pezzo avevo già in mano il fucile per andare ad Atlanta e chiederli come cazzo fa a venirgli in mente ad un rapper Dirty South di cantare su un campionamento del genere.. un po' questo odio mi è rimasto.. ma ascoltando più volte il pezzo.. mi sono reso conto che è il pezzo giusto, nel momento giusto, ed una garantitissima no1… anche perchè a spalleggiare Clifford c'è una certa Rihanna Fenty.. nota per il suo bottino di numero 1 quest'anno nelle chart americane! 
"I'm Illy" traccia d'apertura del disco, è molto semplice.. con un buon beat, come anche la traccia "Ready For Whatever" prodotta da Drumma Boy… la bomba arriva con traccia no.1, il featuring con Ludacris che mi ha preso subito ai primi ascolti… il pezzo si chiama "On Top Of The World" ed è un clubbanger di quelli giusti, prodotto da Nard&B, devo dire che è anche un pezzo altamente simbolico… termina infatti una faida che andava avanti da tempo tra Luda e TI sulla nomina del "King Of South".. e detta onestamente.. per quanto mi concerne.. ce ne sono due di King.. entrambi hanno il loro stile.,.. ed entrambi sono esseziali nel mondo della musica HipHop!
"My Life Your Entertainment"è un'altra collaborazione di prestigio, infatti TI incontra Usher… il pezzo è prodotto da Drumma Boy, ed è piacevolissimo…, nel pezzo quando Usher canta mi sembra un po' "snaturato", ad ogni modo speriamo che per questo pezzo tirino fuori un video.. potrebbe aiutare anche U che non se la sta passando proprio bene nelle classifiche!
In "Porn Star", TI mi sembra voler emulare lo Snoop Dogg di "Sexual Seduction"… non vi sembra? Molto belle le percussioni nel sound della canzone… tuttavia sa di ritrito.. veramente mi ricorda lo stile di Snoop! Un po' noia per "Sying Ya Rag" insieme a Swizz Beatz…già sentito il sound, poco innovativa.. anche se il ritornello spacca!
"What's Up, What's Happening" è il terzo singolo…?! track che abbiamo sentito prima dell'uscita del CD.. quando l'avevo sentita avevo gridato al FLOP di TI.. dunque potete capire quanto questa song possa piacermi. "Swagga Like Us" mi sta sulle balle, viene campionata "Paper Plans" di MIA, ed ho la sensazione che la canzone che vede un mega feat. con Kanye, Jay, e Weezy, sia fatta così alla cazzo.. tanto poi i nomi dei rapper fanno il risultato in chart.. infatti così è stato!
"Slide Show" è na bomba.. vede la collaborazione di John Legend… grande autore e star del neosoul… tranquilla… rilassata.. positiva.. mi piace proprio e me la sto divorando sta canzone! Termina l'album lo scambio di favori.. Justin Timberlake ha ottenuto un grande successo un po' di tempo fa con "My Love", in collabo con TI, su Paper Trail il rapper chiede la sua tassa con "Dead And Gone" a Justin... un Justin che nel pezzò è a dir poco incredibile.. un pezzone da singolo… che rappresenterebbe sicuramente l'ennesima top10 per i due! Quando questi due fanno un featuring spaccano.. la voce fine di JT insieme al rap incalzante e pesante di TI si sposano a meraviglia!
Riassumento, "Paper Trail" non può mancare nella vostra collezione di HipHop del 2008, il CD si candida ad essere il secondo best-seller dell'anno insieme a Lil'Wayne nell'ambito HipHop, i due hanno praticamente dominato… il primo nella prima parte dell'anno, il secondo da qua in avanti non lascierà spazio a nessuno..! Certo bisogna fare attenzione a due nomi in arrivo tra novembre e dicembre… Kanye West dapprima e poi 50 Cent.. che sembra molto sicuro di se sto giro!
T.I. oramai è uno dei "grandi", il suo fanbase è in vertiginoso aumento ovunque… anche se in Europa ed Asia ancora "fatica" a piazzare delle top10! Poi diciamocela tutti, mentre gli altri rapper fanno breccia specialmente su un pubblico maschile… TI ha l'aspetto giusto che fa impazzire le donne.. cosa da non sottovalutare.. una carampana di Rihanna non comprerà mai un singolo di Fiddy o Jay.. ma vedendo un video di TI sicurmente un pensierino lo fa!
Paper Trail è promosso, anche se a volte, specialmente nei pezzi senza featuring, il suo sound mi sembra monotono e ridondante…! Che queste prestigiose collabo siano la vera salvezza per il dominio di TI?! Può essere.. di certo un buon disco ma non "rivoluzionario" o "sperimentale"! 
1. 56 Bars (Intro) – 3:04 2. I'm Illy – 4:07 3. Ready for Whatever – 5:12 4. On Top of the World (feat B.o.B & Ludacris) – 5:00 5. Live Your Life (feat Rihanna) – 5:39 6. Whatever You Like – 4:12 7. No Matter What – 5:16 8. My Life Your Entertainment (feat Usher) – 4:57 9. Porn Star – 3:32 10. Swing Ya Rag (Swizz Beatz) – 3:20 11. What's Up, What's Haapnin' – 5:03 12. Every Chance I Get – 4:50 13. Swagga Like Us (feat Jay-Z, Kanye West & Lil Wayne) – 5:28 14. Slide Show (feat John Legend) – 4:43 15. You Ain't Missin' Nothing – 5:10 16. Dead and Gone (feat Justin Timberlake) – 5:00
R&B Junk rating: