Un pazzo voleva rapire Lana Del Rey dopo un concerto. Arrestato
Shock dagli States. La polizia di Orlando, Florida, fa sapere di aver sventato un rapimento ai danni di Lana Del Rey.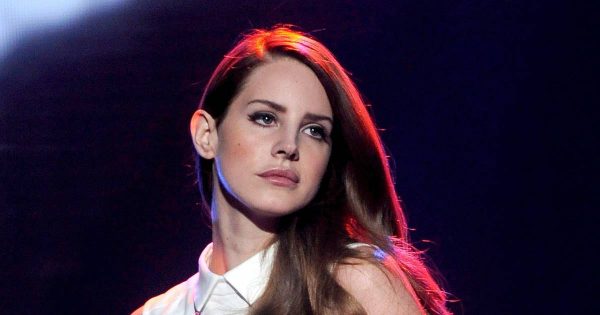 Una storia assurda, finita fortunatamente nel migliore dei modi grazie alla reattività delle forze dell'ordine. Michael Hunt, 43 anni, è stato arrestato ieri ad Orlando con l'accusa di tentato rapimento ai danni dell'artista Lana Del Rey.
Il pazzo girava con un coltello a pochi isolati dal luogo dove poche ore dopo la donna avrebbe tenuto un concerto del suo LA to the Moon Tour quando è stato fermato dalla polizia, che lo teneva sotto controllo da tempo per via di alcuni post "criptici e minacciosi" nei confronti di Lana, che definiva "mia moglie". In particolare un messaggio recentemente pubblicato su Facebook ha convinto gli agenti ad agire:
"Venerdì me ne andrò per incontrare mia moglie, che sarà in città per un concerto. dopo probabilmente non mi vedrete più"
In possesso del biglietto per lo show all'Amway Center che sarebbe iniziato poche ore dopo, Hunt pensava di mettere in moto il suo malato piano a fine serata. E' stato invece arrestato e si trova ora nella prigione di Orange County. Dovrà rispondere alle accuse di stalking con l'aggravante delle minacce e tentato rapimento con arma.
ARRESTED: Michael Hunt, for aggravated stalking & attempted kidnapping w/a weapon.

After receiving a tip we deemed a credible threat, OPD got to him before he could get near singer Lana Del Rey last night at her show at Amway Center. pic.twitter.com/twVrOSxNqF

— Orlando Police (@OrlandoPolice) 3 febbraio 2018
OPD Media release on arrest of Michael Hunt, 43, who stalked, made threats against singer Lana Del Rey.

Working off a tip,OPD Officers were able to stop Hunt, who was armed with a knife, before he could get to the Amway Center. pic.twitter.com/mOsfGEwJIO

— Orlando Police (@OrlandoPolice) 4 febbraio 2018
Non vogliamo nemmeno immaginare cosa sarebbe potuto accadere senza l'intervento della polizia.