Walk of Fame: confermate nuove stelle per 4 grandissimi esponenti del musicbiz!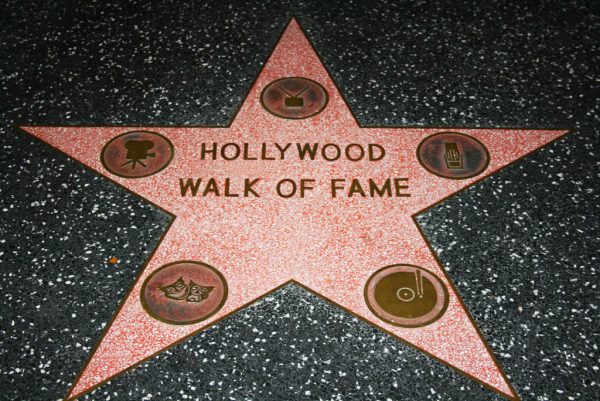 La Walk of Fame di Hollywood è una strada in cui vengono incise speciali stelle per omaggiare grandi star del mondo dello spettacolo, e quindi anche del mondo della musica. Moltissimi sono i cantanti, musicisti e compositori che hanno ricevuto questo onore, fra gli ultimi anche l'italiano Ennio Morricone, e fra pochissimo altri quattro grandi artisti riceveranno lo stesso onore. Si tratta di:
NSYNC: la grande boyband, celeberrima a cavallo fra gli anni 90 e gli anni 2000 che ha infranto molti record e lanciato la carriera di Justin Timberlake, non rilascia un disco dal 2005, eppure in pochi anni di carriera è riuscita ad avere un impatto enorme nella storia della musica pop, meritando dunque oggi questo importante onore. Con soli 3 dischi in studio ed un GH all'attivo, gli NSYNC hanno venduto oltre 50 milioni di soli album
Selena: ovviamente no, non sto parlando della Gomez. Selena è una cantante latina diventata leggenda in seguito al suo omicidio, aveva soli 23 anni, ma che anche in vita era riuscita ad ottenere un successo strepitoso in tutto il mondo, aprendo poi le strade ad il boom di artisti come Shakira, Enrique Iglesias e Ricky Martin. Pur essendo morta giovanissima ha venduto ben 60 milioni di soli album, una cifra impressionante per una mai arrivata ai 24 anni! Arriva fin troppo tardi questo onore per lei…
John Legend: Cantante R&B di grandissimo talento, che nella sua carriera ha rilasciato album bellissimi ed ottenuto grandi hit in giro per il mondo. Bellissima la voce la sua, abbinata ad uno stile sexy e sempre fedele ad un tipo di R&B a metà strada fra il classical e l'urban di oggi. Non ha avuto il successo esponenziale degli altri due, le sue cifre sono fortemente minori, ma è sicuramente uno degli artisti R&B migliori di oggi, e merita questo onore.
Usher: da molti considerato il re dell'R&B insieme ad R. Kelly, Usher è un cantante e ballerino di grandissimo talento, capace di firmare sia up tempo ultra coinvolgenti che ballad emozionanti, di proporre sia esibizioni coreografiche capaci di esprimere un'energia unica che esecuzioni vocali sublimi ed emotive. Brani come "Yeah" hanno fatto la storia della musica urban, così come il suo album "Confession", che con 8 milioni di copie vendute è uno degli album R&B di maggior successo della storia. Nella totalità della sua carriera, Usher ha venuto ben 24 milioni di album e 38 milioni di singoli.
Che ne pensate di queste scelte?