Zara Larsson, Chance The Rapper, The Weeknd e tanti altri al Wireless Festival
Annunciati i performers che il prossimo luglio si esibiranno all'ormai famoso Wireless Festival inglese.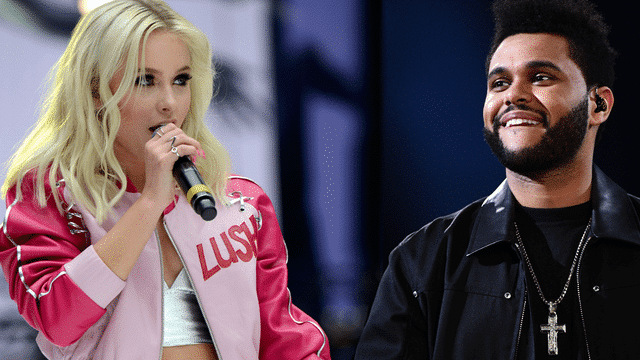 Giunto alla sua dodicesima edizione il Wireless Festival è uno degli eventi musicali più importanti d'Europa. Quest'anno avrà luogo a Finsbury Park a Londra dal 7 al 9 luglio e la line-up annunciata oggi da Live Nation è davvero stellare! Con un mix di artisti inglesi e internazionali davvero di ottima qualità.
Gli Headliners confermati sono l'astro nascente del Hip Hop Chance The Rapper, che dopo il suo mini tour europeo dello scorso autunno potrà portare nuovamente la sua energia nel vecchio continente, The Weeknd che dall'alto delle classifiche domina sullo scenario Pop/R&B e certamente sarà di grande richiamo e il rapper inglese Skepta, veterano molto apprezzato in patria.
Ma uno stuolo di stelle parteciperanno all'evento, il mostro sacro del Rap Nas, i giovani e super promettenti talenti di Bryson Tiller, Tory Lanez e Zara Larsson, le nuove leve del Rap statunitense Lil Uzi Vert,Lil Dicky, Desiigner e Lil Yachty oltre ai celebri Young Thug, Tyga, Rae Sremmurd, Post Malone, G Eazy, Wizkid e Ty Dolla Sign insieme a più di 20 altri artisti.
Un roster davvero incredibile che da l'opportunità a tutti di vedere dal vivo cantanti urban che difficilmente concedono tour europei data la loro minore fama nel nostro continente, tuttavia siamo sicuri che i fenomeni del momento come Lil Yachty e company, Desiigner e Young Thug porteranno moltissima gente all'evento,così come le vere e proprie star del festival Chance e The Weeknd che, soprattutto il secondo, sono ormai star mondiali in grado di fare sold out un po' in tutta Europa.
I biglietti in vendita sul sito dell'evento partono da 160 pounds per i tre giorni dell'intero Wireless Festival a circa 60 pounds se invece optate per una giornata sola, Se per caso quest'estate volete visitare Londra una partecipazione a questo festival è d'obbligo, soprattutto se siete amanti della Musica.