Zedd & Liam Payne – Get Low | nuovo singolo (AUDIO)
AGGIORNAMENTO:
Ecco l'audio del nuovissimo singolo dei due giovani, Get Low. Che ve ne pare?
---
Il nuovo singolo di Zedd featuring Liam Payne si intitola Get Low e arriverà questo giovedì! Lo annuncia il DJ & producer mostrando anche la cover del pezzo:
---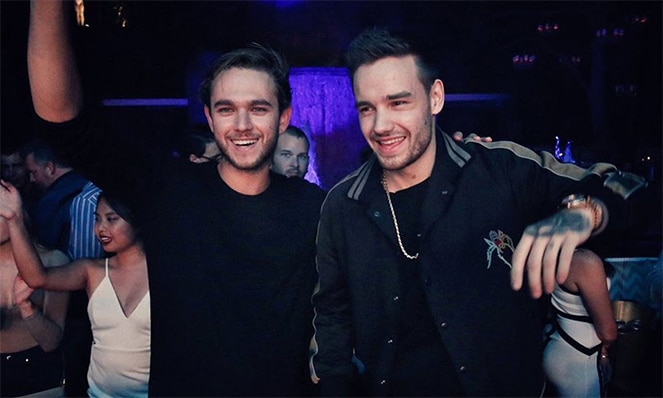 Mentre attendiamo la clip di "Strip That Down", il nuovo singolo di Liam Payne, il primo dopo quelli con i One Direction, apprendiamo che il cantante presto ci regalerà un nuovo brano, prodotto da Zedd.
E' da un po' che Zedd non riesce più a raggiungere i risultati buoni che otteneva in passato con i suoi brani dance, e questo lo avrebbe spinto a rivedere il suo stile. Infatti, Liam non si cimenterà su una uptempo EDM, ma la canzone a detta del produttore si ispirerà allo stile di Drake.
Sarà dunque urban, e questo è in sintonia perfetta con la nuova immagine e sound adottati da Liam, che ha ripreso un po' Justin Timberlake di qualche anno fa con il suo ultimo singolo.
Zedd ha specificato che pur ispirandosi a Drake, la canzone avrà qualcosa di unico.
"Liam ha spostato il brano in una direzione che non avrei mai immaginato, ed a questo punto la adoro. E' probabilmente la canzone più urban che io abbia mai fatto, è catchy in maniera assurda"
Lo scorso aprile, Liam aveva pubblicato su Instagram una sua foto con su scritto "The Waitng Game", e Zedd aveva commentato "the clock is ticking".
Sarà proprio The Waiting Game il titolo del singolo?
Zedd commented on Liam's latest IG post 👀🤞🏼⏳ (16/4) pic.twitter.com/2jJZWdhzgw

— Daily Liam Payne (@realdailypayne) 16 aprile 2017
Mesi fa circolava anche una ipotetica copertina sui social, anche se molto probabilmente si tratta solo di un fanmade:
Zedd's next single is featuring Liam! pic.twitter.com/ZGBSZN7Lb4

— 1D UPDATES (@1DUpdatesOnline) 25 maggio 2017