Avril Lavigne: confronto fra i suoi album + vota il tuo preferito
Tra alti e bassi, tra momenti migliori e peggiori, Avril Lavigne può sicuramente essere definita come una delle più grandi rappresentatrici del musicbiz mondiale degli ultimi 15 anni. Tra i milioni di copie piazzati in giro per globo, e un'immagine che (soprattutto agli inizi) ha fatto discutere ed ispirato i giovanissimi, passando per uno stile musicale che ha sicuramente ispirato tutte le star del pop-rock venute dopo di lei, Avril è sicuramente un'artista molto importante per la musica internazionale.
I suoi album sono tutti molto diversi fra loro, sia a livello di sound che a livello di testi, e per questo abbiamo deciso di analizzare tutti i suoi progetti con l'aiuto della nostra affezionata lettrice Veronica Gurguis, già artefice di un articolo similare su Taylor Swift.

Iniziamo dall'album di debutto " Let Go" uscito nel 2002 e composto nei 2 anni precedenti tra New York e Los Angeles. All'inizio l'album doveva essere composto maggiormente con gli autori Cliff Magness, Curt Frasca e Peter Zizzo, ma bisognava trovare qualcuno che potesse dare delle hit e la scelta cadde sui The Matrix.
L'album è composto da 14 canzoni: 6 canzoni co-scritte con The Matrix, 5 con Cliff Magness, 2 con Curt Frasca e 1 con Peter Zizzo. I testi sono scritti divinamente, lunghi, dettagliati, ricercati, con bellissime metafore ; i migliori della sua carriera per quanto mi riguarda.
I temi rispecchiano i problemi tipici di un'adolescente: troviamo canzoni che parlano di delusioni amorose come " Losing Grip", " Too Much To Ask" ; delle prime fasi di innamoramento con " Things I'll Never Say" e "Naked"; dell'essere se stessi con " Anything But Ordinary " e "Nobody's Fool" ; sui cambiamenti con " Mobile" e "Complicated". C'è anche una canzone dedicata alla sua cittadina d'origine, "My World"
Per quanto riguarda il sound, il disco è un mix di generi perfettamente amalgamati tra di loro: c'è il pop-rock duro di "Losing Grip" e " Unwanted", il country-pop di "Things I'll Never Say" e " My World", il pop di " Anything But Ordinary", "Nobody's Fool" e "Complicated".
Questo è il mio album preferito, potrei ascoltarlo per ore e ore senza annoiarmi e passare alla traccia successiva. Ha tutto ciò che rende un album perfetto: grandi testi, sound diversi, una buona produzione e vocalità… forse troppo perfetto per un album di debutto.
Proseguiamo con "Under My Skin" uscito 2 anni dopo, completamente opposto dal primo album.
Avril ebbe più controllo creativo, decise di non volere lavorare con autori professionisti come nel precedente album, ma di collaborare con musicisti e persone di 'nicchia' come Chantal Kreviazuk e suo marito Raine Maida, Butch Walker, Dont Gilmore, Ben Moody e il suo amico Evan Taubenfeld.
L'album è composto da 12 tracce: 6 brani co-scritti con Chantal, 1 con Raine, 1 con Butch Walker, di 4 tracce Avril ne scrisse solamente il testo lasciando la musica ad Evan e a Ben.
I testi sono un gran passo indietro rispetto a quelli di Let Go: non ci sono dettagli, non raccontano storie con senso logico e narrativo, ma ciononostante le liriche restano ottime, soprattutto su alcune tracce.
In quanto ai temi, si nota un notevole cambiamento rispetto a "Let Go", e dall'amore che ne fa da padrone. Un amore tormentato, finito male che già dalla prima traccia "Take Me Away" ci fa capire come sarà il mood del disco. Ovviamente sono presenti anche canzoni che parlano d'altro come "Nobody's Home" che racconta la storia di una sua ex compagna di scuola, "How Does It Feel' che parla invece di come ci si possa sentire soli e diversi, "Slipped Away" dedicata al suo nonno morto nel 2003. Non potevano mancare delle empowerment songs come " Don't Tell Me" rivolto a tutte le ragazze che non vogliono lasciarsi andare immediatamente con un ragazzo e "Freak Out" che segue un po' la scia della precedente "Anything But Ordinary" .
Pure a livello di sound si assiste a un sostanziale variazione: lasciate le sonorità pop di Let Go, in Under My Skin predominano le forti chitarre e batterie come in " Together"," He Wasn't", "Forgotten" per citarne alcune. Avrei voluto che ci fosse stata più alternanza di sound per non rendere l'album monotono, fortunatamente a smussare un po' ci pensano "Fall To Pieces" e "How Does It Feel" che sono più acustiche, ma 2 tracce su 12 sono comunque poche.
Era stata una droga quest'album nei miei primissimi anni di adolescenza, un album con cui ho tanti ricordi.

Siamo giunti all'album di svolta: "The Best Damn Thing" pubblicato nel 2007, pochi sanno che inizialmente l'album doveva contenere canzoni prodotte maggiormente da Butch Walker e dall'ex marito di Avril, Deryck Whibley. A far entrare in scena Dr Luke fu la RCA, e di certo Avril non fu in disaccordo con loro, dato che Luke sarebbe poi stato perfetto per il tipo di album che aveva intenzione di creare.
Infatti The Best Damn Thing si discosta molto dai primi 2, perchè ha più canzoni upbeat e solamente 3 ballate e soprattutto non è un album autobiografico.
Il disco è composto da 12 tracce: 5 canzoni co-scritte con Dr Luke, 3 con Butch Walker e le rimanenti 4 con il suo fedele amico Evan Taubenfeld.
Sarò molto controcorrente con l'affermazione seguente: trovo i testi di quest'album molto arguti, ricercati e originali, ovviamente non tutti, ma la maggior parte sono stati scritti bene e con dedizioni, non sono parole buttate a caso, ma ogni verso si collega perfettamente con il successivo.
Il tema principale rimane lo stesso dei precedenti album, rotture di storie d'amore con l'unica differenza è che sono trattate in maniera più leggera dato che non sono autobiografiche come " The Best Damn Thing", "Everything Back But You" " I Can Do Better". Troviamo una canzone che parla di lasciarsi andare e vivere il momento "Runaway", un'altra che parla delle opportuniste " One Of Those Girls", un'altra che parla di affrontare le avversità "Keep Holding On". E per finire non potevano mancare tracce dedicate a Deryck come "When You're Gone", " Hot" e "Innocence"
Molti commettono l'errore di definire questo disco pop quando invece è quello tra tutti che ha più caratteristiche punk/rock grazie all'influenza di Deryck e di Travis Barker dei Blink 182 che prestò il suo talento da batterista in " I Can Do Better". La particolarità del sound del disco sta nel fatto che Avril ha saputo mixare elementi "" hip-hop"" con il suo stile e lo possiamo notare in "Girlfriend", ma anche in "The Best Damn Thing" o " I Don't Have To Try". Per il resto, l'album non si discosta molto dai precedenti lavori: lo stile di Avril si percepisce benissimo. Tracce come Runaway poteva entrare in Let Go, così come Sk8er Boy poteva far parte di quest'album.
Non capirò mai la tragedia che si era creata a questo disco: Avril aveva detto chiaramente come sarebbe stato, quindi tutte le critiche e le delusioni furono inutili a mio parere. Personalmente lo considero un bell'album adatto a divertirsi con qualche canzone che ti fa emozionare.
4 anni dopo, viene rilasciato "Goodbye Lullaby" dopo numerose battaglie con la label che non lo voleva pubblicare. Come compromesso Avril scrisse 4 brani più radiofonici.
L'album è completamente opposto dei primi 3: non troviamo più un'Avril arrabbiata, energica, ma una riflessiva, profonda e pacata.
L'album è composto da 14 canzoni: per la prima volta troviamo Avril in veste di unica autrice di ben 7 canzoni(di cui 2 è anche produttrice), 3 canzoni sono state co-scritte con l'amico Evan e le restanti con Max Martin e Shellback. I testi sono discreti: alcuni sono un po' elementari che da una 25enne che scrive da una vita non ti aspetti, ma almeno concettualmente sono più maturi rispetto a quelli del secondo album.
L'album tratta principalmente del divorzio: canzoni come "Remember When", "Goodbye", "Not Enough", "I Love You" ed "Everybody Hurts" sono dedicate tutte a Deryck;per molti l'ultima non parla d'amore, ma per me sì, le strofe sono chiarissime. Ma ci sono anche brani che parlano di un amore felice come "Push", "Smile" e "4 Real". presumibilmente dedicate alla fiamma di allora Brody Jenner. Le traccie che parlano di altro sono " Darlin" rivolta a tutti colori che si sentono diversi, "Alice" la colonna sonora del film Alice In Wonderland, "What The Hell" che per Avril è un inno alla libertà.
Escludendo "What The Hell", puramente pop, e "Smile", in classico stile "avriliano',' il sound dell'album è prettamente acustico: pochissima batteria e chitarre elettriche che caratterizzavano i vecchi lavori, solo chitarra classica e piano come in " Everybody Hurts", "Darlin", "Goodbye", "Wish You Were Here". "Not Enough" e "Remember When" sono quelle che più si avvicinano allo stile delle vecchie ballate di Avril. Troviamo anche 2 interessanti sperimentazioni tendenti verso a uno stile più alternativo come "Stop Standing There" e "Alice".
A mio parere questo sound si sposa perfettamente con la nuova vocalità che ha, il pop-rock energico non le riesce più come prima, non ha più la voce adatta per affrontare tracce aggressive. Avril ha dato il meglio di sè nelle performance vocali di questo disco facendo anche tutte le secondi voci che si sentono in "Push", "Wish You Were Here" ed "Everybody Hurts".
E' il mio secondo album preferito, amante delle ballate quale sono non poteva essere altrimenti.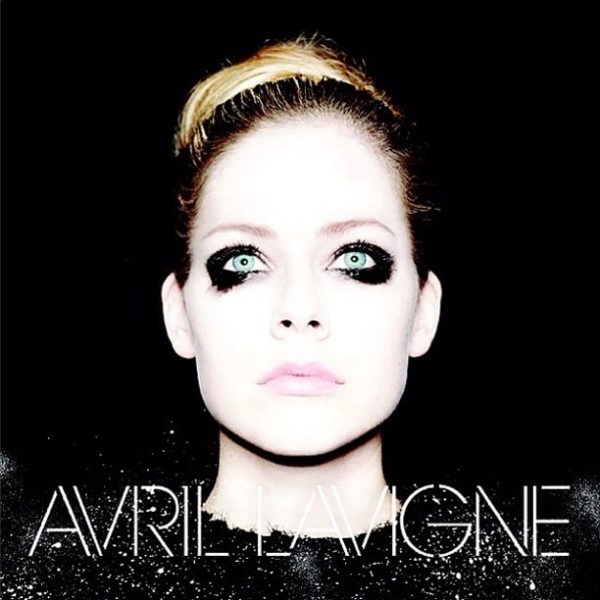 E concludiamo con l'ultimo album uscito nel 2013 "Avril Lavigne", anche questo uscito dopo battaglie con la label Epic che dopo un anno le chiese di fare (nuovamente) pezzi più radiofonici, ma a differenza del precedente disco in cui abbiamo potuto sentire molte delle canzoni originali, in questo è stato quasi cestinato tutto.
L'album è formato da 13 tracce: 5 tracce co-scritte con Chad Kroger, David Hodges, Jacob Kash e Martin Johnson, 1 con quest'ultimi, 3 con Kroger e Hodges, 2 con quest'ultimo e per finire 2 scritte solo da Avril.
Per la prima volta troviamo anche 2 duetti: uno con l'ex marito e Marylin Manson
I testi sono poco ispirati, non hanno quella vena creativa che troviamo in quelli di The Best Damn Thing e neanche quella vena emozionale che hanno quelli di Goodbye Lullaby, a parte un testo che sovrasta completamente tutti gli altri e che è al pari di quelli magnifici di Let Go. Un grande difetto del disco è l'assenza totale dei bridge: chi è fan di Avril sa quanto sono belli i suoi bridge e sicuramente avrebbero arricchito questi testi.
In quanto ai temi: troviamo alcune canzoni che parlano di fine della scuola, dell'estate o per riassumere nostalgiche dell'atà adolescenziale come " Bitchin Summer", "Sippin On Sunshine", "Here's To Never Growing Up" e '17". Poi, 2 canzoni che parlano della sessualità " Bad Girl" e "Give You What You Like", altre che parlano del divorzio da Deryck " Hush Hush" ed " Hello Heartache" e per finire 2 dedicate a Chad: "Falling Fast" e "You Aint Seen Nothing Yet".
Dopo un album monocorde, in questo disco troviamo tanti sound variegati quasi come in 'Let Go': ci sono molte canzoni tendenti al pop cme "Bitchin Summer", "Sippin On Sunshine", altre tipicamente dello stile pop-rock di Avril 'Bad Girl", "You Aint Seen Nothing Yet" e "Let Me Go". E poi 2 sperimentazioni completamente opposte, da una parte l'indie di "Give You What You Like" e dall'altra l'electro-pop di " Hello Kitty".
Questo è l'album che meno preferisco, per 2 personalissime ragioni: la prima è che non è un album coeso, è una raccolta di canzoni e lei stessa ha ammesso che è così, quello che secondo me avrebbe dovuto fare è scrivere sulla sua felicità di quel momento per aver ritrovato un nuovo amore e non scrivere su cose su cui ha smesso di pensare 10 anni fa, ma purtroppo l'ha fatto in 2 canzoni solamente. La seconda ragione è che non c'è pathos, non c'è convinzione, molti hanno paragonato quest'album a The Best Damn Thing, ma se prestiamo attenzione al modo in cui Avril canta in quel disco con questo, noteremo che il paragone non sussiste per niente.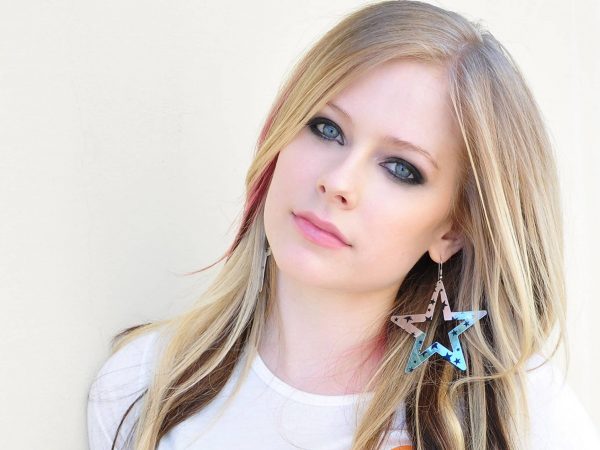 Dopo questo abile resoconto della nostra Veronica, vi lasciamo con un sondaggio attraverso il quale potrete scegliere il suo album migliore: