Taylor Swift: confronto tra gli album + vota il tuo preferito
L'anno prossimo Taylor Swift segnerà il grande traguardo dei 10 anni di carriera durante i quali non si è mai fermata, lavorando sodo giorno per giorno costruendosi l'impero che ha oggi. Ha rilasciato 5 album, tutti diversissimi ma uniti da un filo comune, dettato dalla voglia di unire al country vari generi musicali diversi.
Partiamo con l'album di debutto omonimo "Taylor Swift" uscito nel 2006 dopo quasi 2 anni di lavorazione.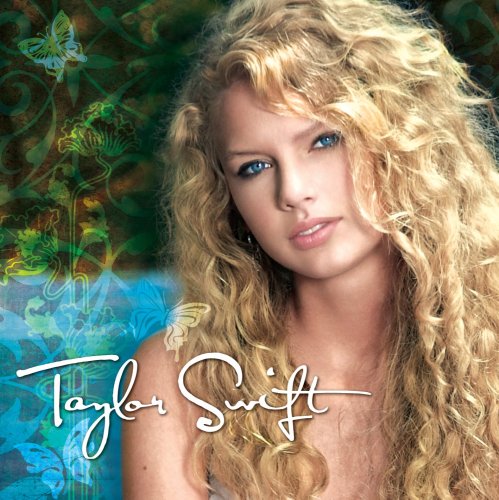 Il disco è composto da 11 tracce, 3 scritte interamente da Taylor e le rimanenti 8 con altri co-autori tra cui la principale Liz Rose, che era diventata il suo mentore. Per la produzione, Taylor ebbe molto coraggio ad affidarsi a un produttore completamente sconosciuto di nome Nathan Chapman con cui aveva lavorato in precedenza per delle demo, anziché con produttori country veterani: tra di loro si era creata una grande alchimia.
I testi affrontano le problematiche tipiche di un'adolescente durante il primo anno delle superiori: ambientarsi con nuovi compagni" The Outisde", trovare la propria strada" A Place In This World", innamorarsi "Our Song" e avere delusioni d'amore "Teardrops On My Guitar", "Should've Said No".
Ma possiamo trovare anche testi che parlano di un amore immaginario "Stay Beautiful", o di un altro che è durato per tutta la vita "Mary's Song", o ancora dei gravi disturbi alimentari "Tied Together With A Smile" o di amicizie sbagliate "Cold As You"
Già si denota il grande talento compositivo della ragazza: testi ben scritti con senso logico e narrativo, non c'è molta differenza tra le canzoni scritte solamente da lei e quelle co-scritte, la sua mano si vede chiaramente in quelle canzoni.
Questo rimane il suo lavoro con più influenze country e, a chi non è abituato al genere, può risultare piuttosto monotono, ma grazie alla brillante produzione di Nathan Chapman questo non accade per gli amanti di questo tipodi musica. E' un bellissimo album di debutto, una sorta di antipasto.
2 anni dopo fu rilasciato "Fearless", un disco che la consacrò come stella americana nonché l'album con cui inizierà a farsi conoscere anche mondialmente. L'album è composto da 13 tracce: Taylor ne ha scritte da sola più della metà, alcune sempre con la mentore Liz Rose e troviamo anche collaborazioni con Colbie Caillat e John Rich. I testi sono scritti magnificamente con le bellissime metafore tipiche di Taylor, un salto di qualità maggiore rispetto al primo album.
Come temi, non si discosta molto dal predecessore: la maggior parte della canzoni parlano d'amore in tutte le sue forme, di certo si denota una crescita rispetto a "Taylor Swift" , anche se il fairytale regna ancora sovrano in più delle metà del disco : "Love Story", "The Way I Loved You" e "White Horse" per citarne alcune.
Ovviamente non mancano canzoni che trattano di altre cose: " Breathe", la collaborazione con Colbie Caillat, parla di un'amicizia troncata senza un motivo preciso, "The Best Day" è una dedica a sua madre, " Fifteen" parla del primo anno di liceo e infine "Change" si sofferma su quanto sia stato difficile farsi conoscere avendo firmato con una label indipendente.
Invece, a livello di sound, notiamo una piccola evoluzione: Taylor inizia la sua sperimentazione aggiungendo molte chitarre elettriche nei ritornelli e qualche canzone prettamente pop-rock come "You're Not Sorry" e "Forever & Always", un salto di qualità, a mio parere, rispetto all'album di debutto in cui le canzoni somigliavano alle classiche sonorità country. Da Fearless si inizia a sentire il suo sound, quel country-pop che la porterà a distinguersi dagli altri artisti country. Inoltre, Taylor è co-produttrice insieme a Nathan Chapman dell'intero album.
Proseguiamo con " Speak Now", album uscito nel 2010: è un concept album di 17 tracce, ognuna dedicata a una specifica persona(molte sono dedicate a John Mayer). La stessa Taylor descrivendo l'album disse che queste canzoni erano come delle lettere che non aveva mai avuto il coraggio di spedire.
La Swift ha composto tutte le tracce da sola dimostrando ampiamente il suo strabiliante talento compositivo, testi dettagliatissimi, lunghi e per niente ripetitivi e a differenza dei primi 2 album è lo storytelling a farne da padrone.
Nonostante Taylor abbia composto l'album durante la Fearless era, è incredibile come Speak Now sia totalmente l'opposto del precedente: la Swift cresce personalmente e la sua musica anche.
L'amore viene affrontato in maniera più matura, inizia a intravedersi la Taylor donna e non più adolescente e già la prima traccia "Mine" è un assaggio. Certo, il fairytale non è scomparso del tutto, lo possiamo trovare ancora in "Enchanted" e in parte in "Last Kiss" dunque si tratta di un suo marchio di fabbrica ancora presente nel suo songwriting.
Non mancano di certo altri argomenti: troviamo una canzone contro il bullismo " Mean", una sul sapere perdonare "Innocent", "Long Live" dedicata alla sua band e ai fan, "Never Grow Up" che parla di come non si debba aver fretta di crescere.
Per quanto riguarda il sound, il country-pop è presente in meno della metà delle tracce, il pop-rock ha preso il sopravvento e questo bisogna riconoscerlo, perchè Speak Now viene classificato come country, ma sono poche le tracce prettamente country-pop: "Mean", "Sparks Fly", "Ours" per esempio.
Canzoni come "Enchanted", "Better Than Revenge", "Innocent", "The Story Of Us" e "Haunted" non sono country, hanno forti chitarre elettriche, batterie, senza contare che nell'ultima è presente una maestosa orchestra.Taylor e il suo fedele co-produttore hanno svolto un lavoro magistrale, riuscendo a dare la giusta produzione a ogni traccia.
Speak Now è il mio album preferito di Taylor, ha tutto ciò che desidero in un disco(testi stupendi, sound diversi ma coesi), è incredibile come una quasi 20enne sia riuscita a creare dei testi e delle melodie così eccellenti. Se qualcuno avesse qualche dubbio su Taylor Swift, che ascoltasse quest'album per capire che tipo di artista è.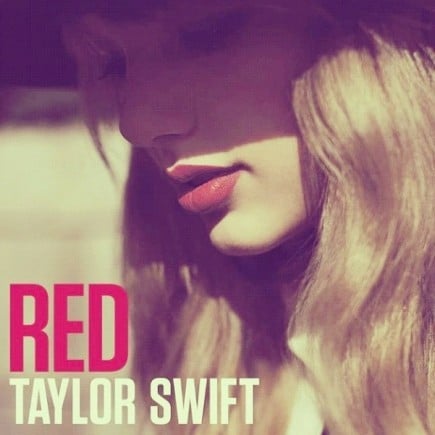 Se in Speak Now, Taylor mostrava il suo talento nel comporre canzoni nel quarto album " Red' uscito nel 2012′ mostra tutta la sua versatilità.
Nel bel mezzo della lavorazione, la cantautrice decise di chiamare cantanti/autori/produttori che stimava per mettersi alla prova: Max Martin, Dan Wilson, Ed Sheeran, Gary Lightbody(degli Snow Patrol) e Jeff Bhasker. Questi artisti si sono aggiunti all'immancabile Nathan Chapman che ha co-prodotto insieme a Taylor più della metà del disco.
Il disco ha 19 tracce,l'album più lungo di Taylor finora. 11 canzoni sono scritte da Taylor, il resto co-scritto con gli autori citati sopra.
I testi, come sempre, sono scritti egregiamente e mostrano ancora una crescita rispetto all'album precedente. Nonostante l'influenza dei nuovi co-autori, la mano di Taylor si vede chiaramente, loro sono dei semplici aiutanti, è lei che fa il lavoro maggiore.
In quanto ai temi, Red si discosta molto dai primi 3 lavori: l'amore è il tema principale in quasi tutto l'album e notiamo una sostanziale crescita rispetto ai 3 lavori precedenti. L'amore è cantato in una maniera ancora più adulta, la cantautrice inizia a fare riferimenti sessuali senza cadere nella volgarità, possiamo trovarli in "State Of Grace", "Treacherous" e "All Too Well".
La maggior parte delle canzoni sono tristi dato che sono state ispirate da una cocente delusione amorosa, ma non mancano brani da hopeless romantic come "Stay Stay Stay". Ci sono solo 2 canzoni che parlano di altro e sono "22" che parla dell'estate trascorsa con le sue amiche e "The Lucky One" che affronta, invece, i lati negativi della fama.
L'album non ha un sound definito, non è coeso ed è stato criticato per questo, ma l'intento della cantante era quello di dare il sound in base alle emozioni che provava mentre scriveva il pezzo: per esempio la parte dubstep di " I Knew You Were Trouble" è stata inserita dopo che Taylor disse a Max Martin di volere il caos dopo il ritornello.
C'è un po' di tutto in Red: dal country-pop di " Begin Again" Stay Stay Stay", al pop di "Starlight", fino all'alternative/pop-rock di "State Of Grace", "The Last Time", "Holy Ground" e ciò lo rende l'album più eclettico mai realizzato dalla Swift. Il disco ha saputo prendere le influenze dei collaboratori e cucirsele perfettamente addosso, dando prova che la voce di Tay, che in quest'album si sente in tutta la sua bellezza e sfumature, non si presta solo per il genere country.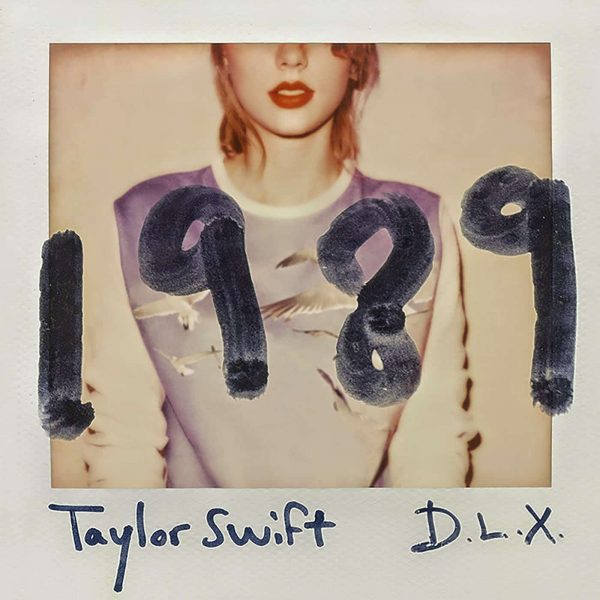 Concludiamo con l'ultimo album "1989", un disco uscito nel 2014 che per Taylor rappresenta una sorta di rinascita sia personale che artistica, essendo il suo primo album completamente pop.
Il disco ha 16 tracce, per la prima volta è presente solo una sola canzone scritta interamente da lei( e l'unica prodotta da Nathan Chapman), 9 tracce co-scritte insieme a Max Martin e Shellback, 3 con Jack Antonoff, 2 con Ryan Tedder e una con Imogen Heap.
Molti hanno criticato i testi di quest'album, pure molti fan, ed è vero che non sono paragonabili ai precedenti che erano più dettagliati e meno ripetitivi, ma bisogna riconoscerle il merito di aver saputo lo stesso raccontare storie con senso logico e narrativo senza il dettagliato storytelling che la contraddistingue. Testi lunghi come "Dear John" non si sono visti nel pop, no? Doveva adattarsi e l'ha saputo fare egregiamente, il suo stile è ampiamente visibile, ci sono ancora le sue bellissime metafore.
L'amore triste di Red cede il posto all'amore nostalgico di cui si sente la mancanza. Molte canzoni sono quasi il seguito di alcune di Red, per esempio "All You Had To Do Was Stay" ha riferimenti di "All Too Well' e ' I Wish You Would' di "I Almost Do". La Swift è cresciuta ancora e parla di questo sentimento nella totale consapevolezza di una donna adulta, di certo nei primi album non potevamo trovare l'amore descritto come in "Wildest Dreams" e neppure come in "Style" o " This Love".
Gli altri temi di cui parla sono: i media in "Blank Space", "Shake It Off", "I Know Places" e "New Romantics", la Grande Mela in "Welcome To New York", passando per il tradimento di un amico in "Bad Blood" e l'appropriarsi della vita in "Clean"
Date le critiche ricevute per la poca coesione di Red, Taylor decise di optare per un sound più coeso per 1989. L'obbiettivo di Taylor era quello di unire le sonorità pop anni 80 con quelle odierne, infatti troviamo sound con synths tipicamente usate negli anni 80 come in "Welcome To New York", "Out Of The Woods" e "I Wish You Would" e sound decisamente più attuali come "Wonderland", "How You Get The Girl" e "Blank Space"
Per molti sono sound banali, ma ci tengo a dire che non sono delle semplici basi messe a caso in sottofondo a un testo, ma sono state studiate apposta per il tipo di canzone, cosa che Taylor ha sempre fatto in tutti i suoi album.
Se si ascolta attentamente, si notano certi piccoli dettagli che rendono tali canzoni uniche nel loro genere: pensiamo al battito del suo cuore usato come beat in "Wildest Dreams" o allo xilofono atto a simboleggiare la pioggia in "Clean". E' pop, ma con il marchio "Taylor Swift.
Inoltre sono presenti strumenti non tanto conosciuti come il mbra usato in "Clean" o la funklucious guitar usata in "Style". C'è stato un grossissimo lavoro dietro da non sottovalutare.
E siamo giunti alla fine di questo lungo viaggio di un'artista eclettica che ha sempre saputo come reinventarsi senza perdere la sua essenza artistica. C'è chi preferisce un album all'altro, o un genere all'altro, ma è una cosa è certa: è raro trovare una discografia così solida senza difetti, almeno a mio parere. Concludiamo il post con un sondaggio.
Articolo scritto da Veronica Gurguis