JunkGossip: Austin NUDO, Bieber, Levine e Gaga presto genitori? Bey, foto Brit, Nicki e molto altro!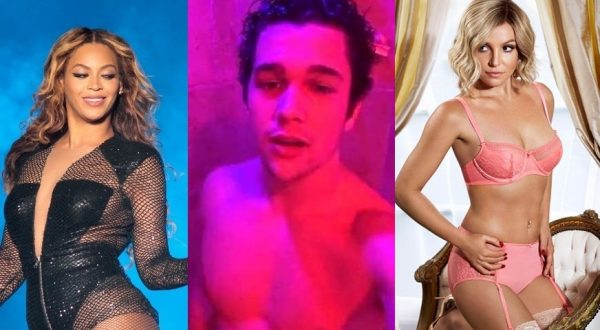 Dopo la svolta sexy di Justin Bieber e di altri cantanti maschi, anche il diciannovenne texano Austin Mahone ha deciso di intraprendere la "sexy road", pubblicando su Snapchat un mini video in cui si mostra completamente senza veli mentre si sta facendo la doccia.
Ovviamente per evitare la censura e l'imbarazzo delle fan più giovani, il cantante ha deciso di non mostrare le parti intime, inquadrando solamente dalla vita in su, mostrando i muscoli e gli addominali.
(VIDEO) Austin via Snapchat pic.twitter.com/IWoGmF0PsB

— Austin Mahone News (@AusMahoneNews) March 9, 2016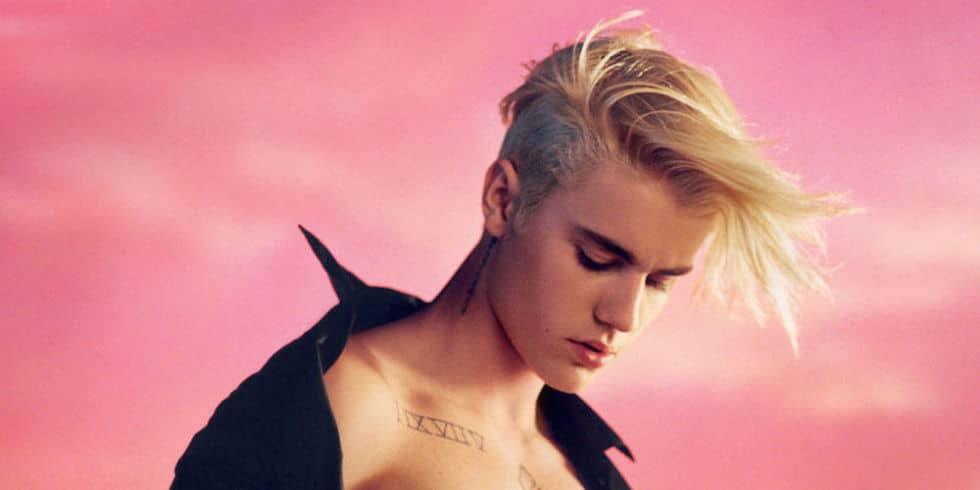 Justin Bieber, appena partito per il Purpose World Tour in compagnia del playback, è tornato ad occupare le testate dei principali magazine di gossip a causa del suo atteggiamento da bad boy.
Cosa ha combinato questa volta? Secondo la new lanciata dalla rivista Life & Style e dal sito Hollywood Life, il cantante canadese avrebbe messo incinta Kourtney Kardashian, uno dei pilastri del clan Kardashian, che, oltre ad avere quindici anni in più dell'interprete, ha già tre figli, avuti da una precedente relazione con Scott Disick, relazione che chi segue Al passo con i Kardashian conosce bene.
A quanto pare a dichiarare che il bambino che Kourtney porta in grembo è di Justin Bieber sarebbe stata proprio la Kardashian, affermando di essere andata a letto con il cantante senza protezioni e che in base ai suoi calcoli il figlio è suo.
Se la notizia fosse confermata, chissà come la prenderà Selena Gomez, la prima storica fidanzata di Justin Bieber. E anche se la relazione con Justin Bieber è finita da qualche tempo, Selena Gomez non ha mai nascosto di essere ancora in contatto con lui e di preoccuparsi spesso per la sua salute. Una fonte vicina alla cantante americana ha infatti spiegato alla rivista Life & Style:
Selena è impazzita dopo aver scoperto che Kourtney aspetta il bambino di Justin. Era furiosa quando Justin e Kourtney sono usciti insieme la prima volta, ma questo sarebbe veramente devastante per lei. Ha sempre sognato un figlio da lui.
Questa è proprio una notizia che nel mondo del gossip avrebbe dell'incredibile, che è stata però smentita prontamente ed immediatamente dai legali dell'attrice e imprenditrice.
Come se non bastasse, proprio in questi giorni, Justin è stato "bacchettato" da un fan infuriato con lui per colpa di un errore grammaticale molto grave commesso nella sua canzone "Boyfriend", una delle prime mega hit del canadese,.
Come riporta il Mirror infatti un giovane undicenne ha pensato bene di scrivere una lettera a Bieber, per comunicargli tutto il suo rammarico per il modo scorretto con cui il ragazzo avrebbe scritto il brano, dove sarebbe stato fatto un uso errato dei tempi verbali:
"Caro Signor Bieber, ti scrivo per sollevare una questione sulla tua canzone 'Boyfriend', che hai pubblicato nel 2012. Nella canzone ti si può sentire affermare in più occasioni 'Se ero il tuo ragazzo' [If I was your boyfriend], il testo corretto dovrebbe però essere 'Se fossi il tuo ragazzo' [If I were your boyfriend]. Se interpreti attuali, come Beyonce, possono scrivere una canzone utilizzando correttamente il congiuntivo, devi farlo anche tu".
In realtà però in inglese sono accettate entrambe le forme, sebbene "If I  were" sia più formale.
Se la paternità di Justin Bieber è solamente un rumor, la cantante messicana Paulina Rubio è diventata madre per la seconda volta!
La pop star latina ha annunciato di aver dato alla luce il 5 marzo a Miami il suo secondo maschietto, avuto dalla sua relazione con il cantante Gerando Bazua, conosciuto sul set di The Voice Of Mexico, quando lui stesso era concorrente e la Rubio giudice, ha rivelato di orgoglioso di essere diventato genitore di uno splendido bambino.
Nonostante non sia stato ancora rivelato il nome del nascituro, alcune fonti vicine alla performer hanno fatto sapere che sia la madre che il figlio stanno bene e sono in ottima salute.
Oltre a Paulina Rubio, presto anche un'altra famosissima star diventerà genitore: stiamo parlando di Adam Levine, lead singer e frontman dalla band americana dei Maroon 5, che presto diventerà padre del figlio che la sua compagna, Behati Prinsloo, porta in grembo.
Secondo quanto riportato da Us Weekly, la ragazza sarebbe al quarto mese di gravidanza e non è ancora stato rivelato il sesso del nascituro.
Già in passato i due bellissimi avevano dichiarato di voler metter su una famiglia numerosa, in particolare Adam che avevo espresso il suo più grande desiderio in diretta da Ryan Seacrest:
Voglio avere 100 figli!Voglio avere più figli di quanto sia considerato socialmente responsabile.
Anche se i fan sembrano non approvare (per scoprire cos'è successo cliccate QUI), la coppia formata dal componente dei One Direction Liam Payne e la cantante inglese Cheryl Cole, i due hanno deciso di fare la loro prima apparizione in pubblico mano nella mano.
Ecco tutte le foto scattate da alcuni paparazzi all'uscita di un ristorante chic di Londra, dove i due si sono concessi una cenetta romantica.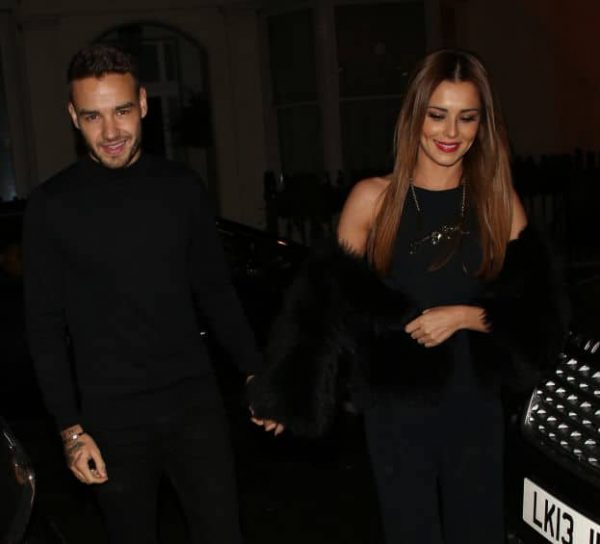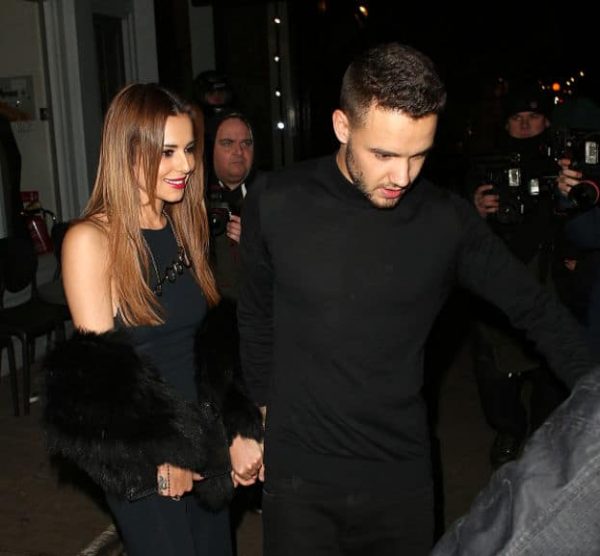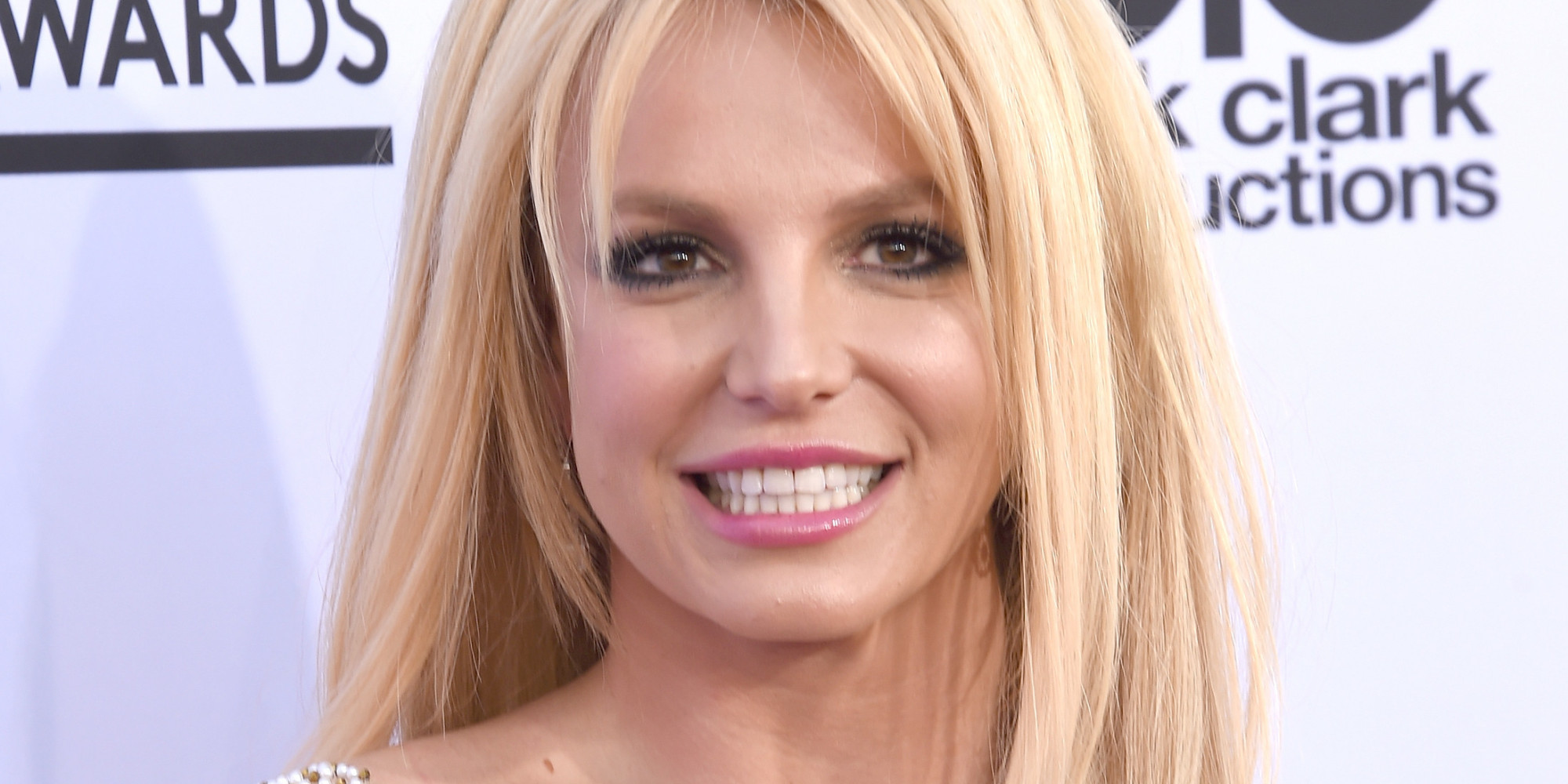 Mentre si avvicina la data d'uscita della rivista, lo storico V Magazine continua a rilasciare foto esclusive tratte dal servizio di Britney Spears fotografate da Mario Testino per la centesima edizione della rivista.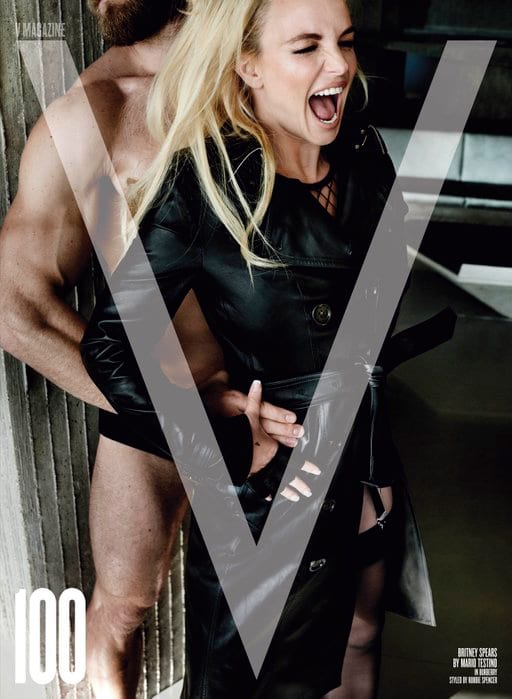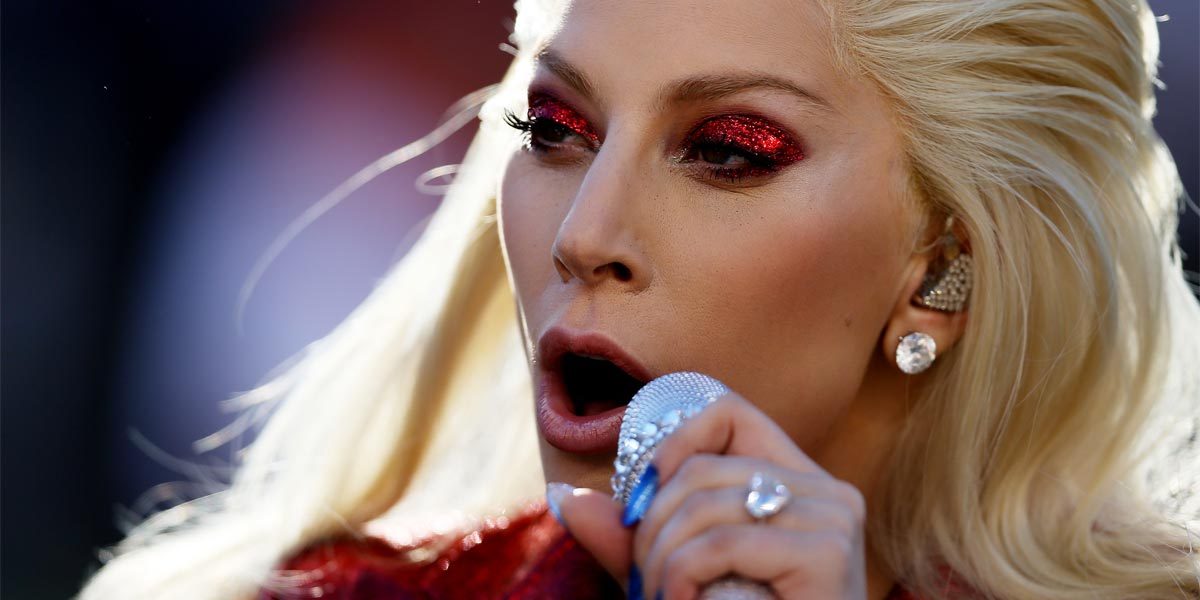 Intervistata dalla stazione radiofonica americana 104.3 MyFM, la cantante Lady Gaga ha dichiarato che prima di mettere al mondo un bambino vuole sistemare diverse cose e sopratutto prima di diventare madre vuole sposarsi con il suo attuale compagno, Taylor Kinney.
Certo che voglio dei bambini. Sicuro che li voglio. Devo risolvere alcune cose nel mondo, prima di portare la mia bambina nella mia vita. Voglio solo essere sicura di aver fatto tutto il possibile prima di avere un bambino e sapere che ho cercato di fare molte cose buone nel mondo, tantissime cose belle, in modo che mio figlio possa essere orgoglioso di me.
La Mother Monster ha anche scherzato sulla data d'uscita del nuovo disco.
Se non faccio un altro album o non termino quello al quale sto lavorando, penso che i miei fans arriveranno fuori da casa mia con i forconi. Mi piace fare musica e avevo solo bisogno di un po' di tempo per riflettere su quello che volevo dire, ma adesso credo di saperlo.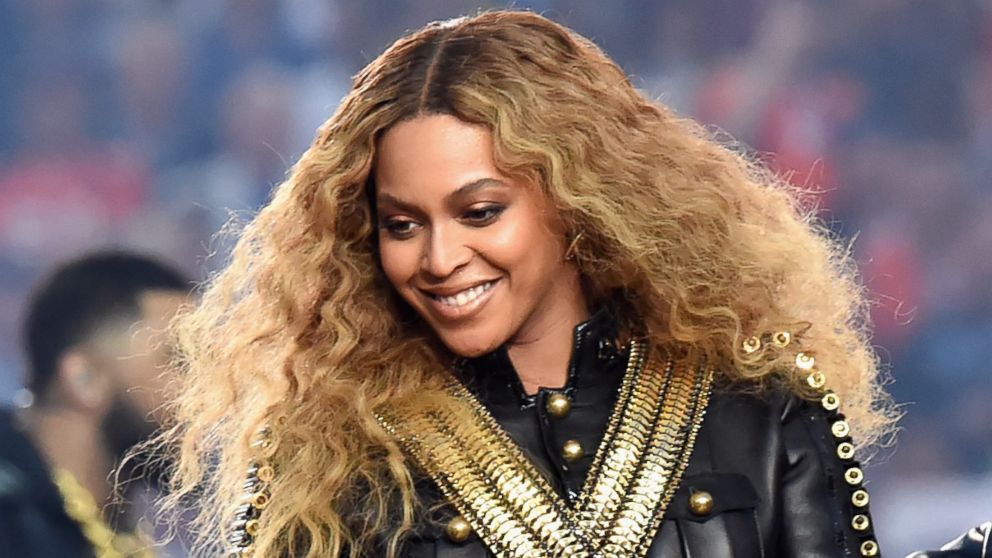 Intervistata da Garage Magazine per la promozione del The Formation Tour, che la porterà a San Siro il 18 luglio, Beyonce ha parlato di sua mamma e l'ha definita il suo "più grande eroe".
Il mio più grande eroe è e sarà sempre mia madre. Lei mi ha insegnato a prendermi cura degli altri a lavorare duramente e in maniera intelligente. Tutto quello che so come mamma viene dagli esempi che lei mi ha mostrato. 

Mia mamma è una grande collezionista d'arte, mi ha sempre incoraggiato – fin dalla giovanissima età – ad investire nell'arte. Viaggio molto e quando sono fuori mi piace visitare gallerie d'arte e musei delle città. Adesso i miei passatempi preferiti sono la pittura e la fotografia.
Un altro suo grande amore, oltre la madre e il marito Jay-Z, è ovviamente sua figlia Blue Ivy Carter.
Aver dato alla luce mia figlia è stato il momento più bello della mia vita e che mi ha reso più orgogliosa.
Ecco qui sotto anche la copertina della rivista che è stata dedicata a Queen Bey.
It's not often that Queen Bey speaks to the press, so enjoy this rare interview: https://t.co/W09aUbvK9v pic.twitter.com/WKcjj8Fw4q

— Complex Music (@ComplexMusic) March 10, 2016
Dopo alcune voci che parlavano della loro separazione, Nicki Minaj e Meek Mill hanno mostrato a tutti i media di essere ancora insieme e di essere più felici che mai.
La rapper di "Bang Bang" ha postato su Snapchat una foto che li vede insieme abbracciati con Meek senza maglietta e Nicki con l'immancabile filtro del cane.
Inoltre ha scritto un brevissimo tweet dichiarando che tutte le voci circolate ultimamente sulla sua relazione con il rapper sono false.
S/o to these fake stories ~ who's ready for the show tomorrow? 😘

— NICKI MINAJ (@NICKIMINAJ) February 28, 2016
Se Nicki Minaj è più felice che mai, la rapper Lil Mama non potrebbe essere più triste!
La scorsa notte, Mama è stata fermata dalla polizia mentre guidava a 38 miglia orarie in una zona la cui velocità massima raggiungibile è 25 miglia per ora, il tutto senza possedere con sé la patente.
La rapper è stata portata in caserma dove è stata messa sotto custodia all'incirca verso le 4 di notte.
Che ne pensate di tutti questi pettegolezzi?