OMG! Justin Bieber e Selena Gomez hanno litigato, e sono in pausa!
Dopo aver passato un San Valentino di fuoco, sembra già finito l'idillio tra i Jelena.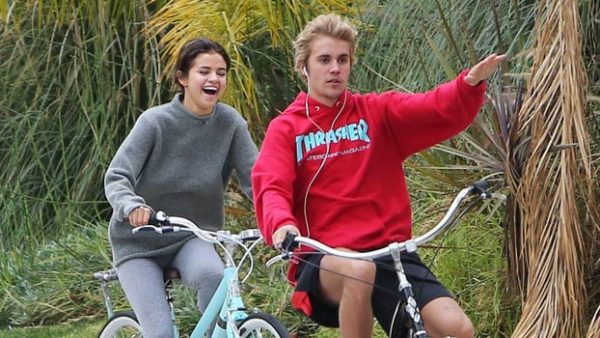 Non smette di far discutere il ritorno di fiamma tra Justin Bieber e Selena Gomez. I due pop teen-idol, qualche mese fa hanno ripreso la loro relazione amorosa, dopo che Selena Gomez ha mollato The Weeknd.
Ma il tira e molla tra i due sembra destinato a non esauristi. Infatti una fonte vicino alla coppia a rivelato che i due avrebbero avuto negli scorsi giorni diverse discussioni, dopo che invece a San Valentino erano stati paparazzati tra baci e carezze.
La news arriva da EOnline, che ha parlato con un amico vicino ai due:
"Justin e Selena si sono dati del tempo in questo momento, ma stanno comunque parlando tra di loro. Hanno avuto diverse piccole discussioni negli ultimi tempi, ed una litigata in particolare, gli ha portati a prendersi una pausa. Nonostante questo i due si sentono spesso al telefono. I sentimenti tra i due sono sempre forti"
La fonte assicura anche che i due secondo lui torneranno insieme molto presto. Certo é che questa coppia sembra davvero una telenovela, ma come dice un vecchio detto, l'amore non é bello se non é litigarello.
Speriamo che non sia il preludio di un nuovo break up tra i due.
---
San Valentino super romantico per i Jelena!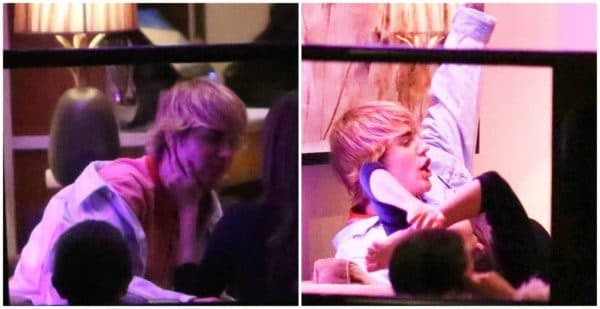 Dopo l'avvistamento riportato qua sotto che ha confermato il loro ritorno insieme, arrivano nuove foto di Justin Bieber e Selena Gomez.
https://twitter.com/GomezSourceMP4/status/964197287412092930/
https://twitter.com/PopCrave/status/964119932454682624
https://twitter.com/SelenaHQ/status/964159123188277248
I due sono stati avvistati a San Valentino in un luogo pubblico, dove si sono scambiati effusioni amorose, ed hanno fatto impazzire il web.
La coppia sembra più solida che mai, ed entrambi si sono isolati un po' dal lavoro, infatti sono attesi i loro nuovi lavori in studio.
Questo ritorno di fiamma ha causato non pochi problemi, la rottura di Selena con sua mamma, forse il principale.
Di certo, sono loro la coppia più seguita del musicbiz, e quella che meglio rappresenta la generazione attuale, in passato sognavamo con Brown e Rihanna, o Timberlake e Spears, oggi ci sono loro, che hanno anche re-innestato la "favola", dopo una rottura.
Dureranno?
---
Tecnicamente un ritorno di fiamma, Selena e Justin sono tornati insieme…
Partito ieri nei social la foto di un bacio di Selena a Justin durante una partita di Hockey. La foto ha ovviamente scatenato il putiferio! È ufficiale, i Jelena sono tornati. Tuttavia la storia per andare bene dovrà marciare differentemente, e chi sta vicino a Justin ha parlato:
"Sono molto felici in questo momento. Lui non ha amato l'attenzione dei media che si é scatenata nelle ultime settimane quando sono stati fotografati insieme. Lui non vuole darsi fretta, non ci sono dubbi che siano tornati insieme emozionalmente parlando. Justin deve riguadagnarsi la sua famiglia, e ci vorrà del tempo. Però ora si sente una persona diversa, vuole stare con lei e provarle di essere cambiato e di essere un buon Fidanzato"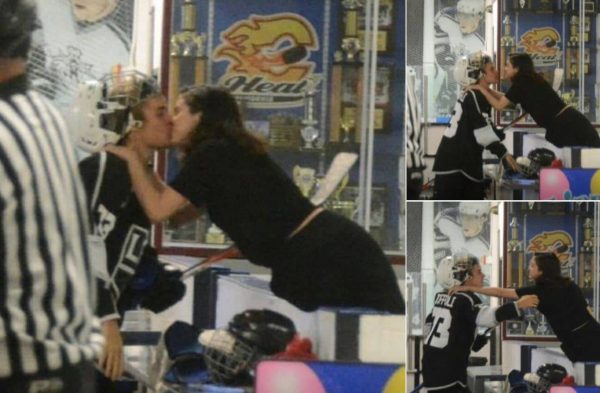 Si, Justin ha avuto anni di vita selvaggia, ed ora vorrebbe rimettere insieme i pezzi. Secondo noi questo ritorno sarà una manna mediatica anche a livello di fama per entrambi, ma siamo proprio certi che sta volta dureranno?
Cosa ne pensate?
---
Selena Gomez sta tornando con Justin Bieber? I sospetti sono molto forti!
Selena Gomez sta facendo parlare di se, ma non per la sua nuova musica. La sua vita sentimentale é sotto i riflettori più che mai, da quando é stata fotografata già in due occasioni con il suo ex, niente meno che Justin Bieber!
La cantante di
Fetish
starebbe terminando dunque la sua relazione con il cantante The Weeknd, con il quale é iniseme oramai da più di un anno? Il primo indizio é una seconda foto finita online tramite il sito di gossip TMZ, che vede la Gomez a colazione insieme al suo ex Justin Bieber:
Secondo quanto riportato dalla testata, tra i due sarebbe tornata complicità, e del tenero.
L'altro indizio che preoccupa riguardo alla relazione con Abel, in arte the Weeknd, sarebbe il fatto che lo stesso avrebbe cominciato ad unfolloware delle persone vicino a Selena, tra cui la mamma, il management, e la sua migliore amica, Francia Raisa, che di recente si é offerta come donatrice di rene per Selena.
Insomma, il turbinio di gossip intorno alla cantante in questi giorni si fanno sempre più intensi e frequenti, ma ancora non é stata presa alcuna posizione da parte dell'interessata.
Nel frattempo sta preparando il suo nuovo album, posticipato a causa del poco successo ottenuto da due singoli
"Bad Liar"
e "Fetish", che non hanno fatto grandi numeri nelle charts.
Un ritorno insieme a Justin Bieber secondo voi sarebbe verosimile?