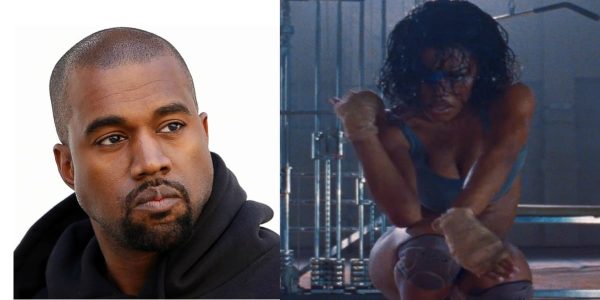 Continua la promozione dell'ultimo album di Kanye West, "The Life of Pablo". Dopo il clamore mediatico suscitato dal primo singolo "Famous", brano in duetto con Rihanna che include una frecciatina a Taylor Swift che ha portato una delle faide online più forti degli ultimi anni (QUI per ascoltarla e guardare il controverso video), adesso l'artista schiera un altro singolo, il cui video era stato presentato già ai VMA e poi concesso in esclusiva a Tidal, un'esclusiva ormai finita.
La traccia in questione è "Fade", brano di cui vi abbiamo parlato in questo modo nella nostra recensione del disco (QUI per leggerla tutta):
 L'ultima traccia è "Fade". Qui si campionano due vecchie hit che infiammavano la dancefloor: parliamo di "Mystery of Love (Club Mix)" dei Fingers Inc. del 1986 per la musica e di "(I Know) I'm Losing You" di Rare Earth, del 1974, per la voce. Nel finale si campiona invece Barbara Tucker con la sua "I Get Lifted" del 1994.

Come featured qui abbiamo Post Malone e Ty Dolla $ign. La canzone tratta di un amore distante che Kanye sente scivolare via, ma il brano è molto più basato sulla musica e sugli arrangiamenti qualitativamente altissimi, piuttosto che sulla qualità delle liriche. Anche il mix di voci tra i vecchi sample e i i tre cantanti è fatto molto bene.
Ebbene, come vi abbiamo anticipato a inizio post, adesso il video non è più un'esclusiva Tidal, ma è anzi disponibile per chiunque su VEVO e You Tube. La clip vede come protagonista femminile la bravissima cantante R&B Teyana Taylor, qui nelle vesti di una sensuale e conturbante ballerina. Di seguito la clip:
https://www.youtube.com/watch?v=IxGvm6btP1A
Testo
[Intro: Rare Earth]
Your love is fadin'
Your love is fadin'
Your love is fadin'
I feel it's fadin'
[Hook: Ty Dolla $ign + Rare Earth]
When no one ain't around (I feel it's fadin')
I think I think too much (I feel it's fadin')
Ain't nobody watchin' (I feel it's fadin')
I just fade away
[Bridge: Ty Dolla $ign + Rare Earth]
I feel it
Fade away
I feel it
I feel it
Fade away-ay-ay-ay
I think I think too much
I feel it
Your love is fadin'
I feel it
[Verse 1: Kanye West + Rare Earth + Ty Dolla $ign]
Roll up, roll up; hold up, hold up; po' up, po' up
I feel it
I love to… I wanna… I'm tryna…
I feel it
I'ma rock the boat, work the middle 'til it hurt a little
I feel it
Your love is fadin'
I feel
Fuckin' with a real ass nigga
I feel it
Fuck how you feel ass nigga
I feel it
Bitch better act like you know better
I feel it
Woah
[Hook: Ty Dolla $ign + Rare Earth]
When no one ain't around (I feel it's fadin')
I think I think too much (I feel it's fadin')
Ain't nobody watchin' (I feel it's fadin')
I just fade away (I feel it's fadin')
[Verse 2: Post Malone + Rare Earth]
You don't even know, I've been so far gone (I feel it)
I've been so led on, I've been runnin' 'round (I feel it)
I've been on my shit, whole world on my dick (I feel it)
I just need to know (I can feel it)
[Bridge: Ms. Barbara Tucker + Rare Earth]
Oh, deep inside
Deep, deep, down inside
I feel it
Yes, deep inside
Deep, deep, down inside
I feel it
Oh, deep inside
Deep, deep, down inside
I feel it
Yes, deep inside
I get lifted, yes
Deep, deep, down inside
I can feel it
Oh, deep inside
Oh, I get lifted, yes
Deep, deep, down inside
I feel it
Yes, deep inside
Oh, I get lifted, yes
Deep, deep, down inside
I feel it
Oh, deep inside
Oh, I get lifted, yes
Deep, deep, down inside
I feel it
Yes, deep inside
Oh, I get lifted, yes
Deep, deep, down inside
I get
I feel it's fadin'
Oh, I get lifted, yes
[Outro: Rare Earth]
I feel it
I feel it
I feel it
I feel it's fadin'
I can feel it