Katy Perry: "Dr. Luke non mi ha violentata", spuntano le conversazioni
Dr. Luke non ha violentato Katy Perry come accusava Kesha. La cantante di Roar smentì tutto in tribunale, ecco i documenti con la conversazione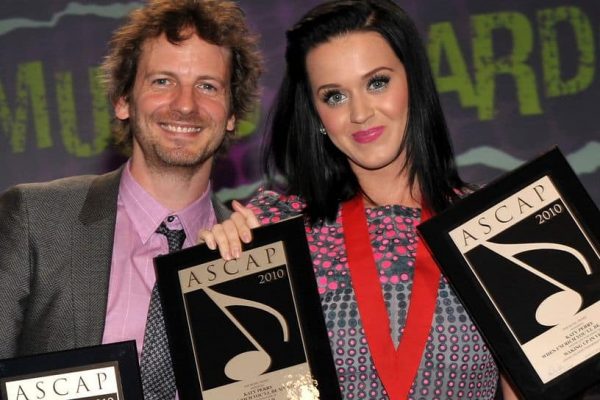 Sono stati pubblicati alcuni documenti che contengono la testimonianza di Katy Perry sul processo Kesha / Dr. Luke. 4 pagine in cui la popstar nega fortemente di aver subito abusi da parte del produttore:
Avvocato: Sei a conoscenza del fatto che Kesha ha dichiarato che Dr. Luke ti ha violentata?
Katy: Sì
Avvocato: Dr. Luke ti ha mai violentata?
Katy: No
Avvocato: Dr. Luke ti ha mai assalita sessualmente?
Katy: Assolutamente no
Avvocato

: Ti ha mai drogata/sedata?
Katy: No
Avvocato: Hai avuto una relazione sessuale con Dr. Luke?
Katy: No
Avvocato: Una relazione romantica?
Katy: No
Avvocato: Quindi la dichiarazione della signorina Sebert sul fatto che Dr. Luke ti ha violentata è falsa?
Katy: Sì signora
4 pages of Katy Perry's Testimony has been released, this is the most important one. pic.twitter.com/eyah7ml7yA

— Sam 🌸 (@omgkesharose) August 27, 2018
---
Ieri vi abbiamo riportato le ultime novità sul caso Kesha / Dr. Luke, secondo cui tra le vittime di quest'ultimo ci sarebbe stata in passato anche la popstar Katy Perry. A confessarlo è stata Kesha nel 2016 in un messaggio inviato a Lady Gaga, che da sempre si è mostrata solidale alla cantante di Tik Tok.
Dopo l'uscita delle pesanti dichiarazioni, il team legale del produttore ha rilasciato il seguente comunicato stampa in cui spiega che Katy Perry non ha assolutamente confermato la versione della collega:
La stessa Katy Perry ha confermato che Dr. Luke non l'ha violentata. Le accuse di Kesha – così come tutte le altre sue oltraggiose bugie – sono infondate, irresponsabili e irrispettosi nei confronti sia di Katy Perry che di Dr. Luke. Nella sua denuncia per diffamazione contro Kesha, Dr. Luke chiede i danni per il male causato da queste maliziose menzogne.
Se, come svela la difesa dell'uomo, Katy Perry ha smentito categoricamente di essere stata molestata sessualmente dall'ex collaboratore, tutta questa storia si tinge ancor più di giallo. Viene da chiedersi non solo perché Kesha dovrebbe inventarsi accuse così pesanti, coinvolgendo poi una collega e facendo nome e cognome, ma anche e soprattutto per quale motivo la Perry avrebbe dovuto mentire in tribunale sotto giuramento andando tra l'altro contro alla sua stessa persona.
Una cosa è certa, uno tra Dr. Luke e Kesha continua a mentire