Lady Gaga: "Quando ho rotto con Taylor Kinney ho chiamato Tony Bennett"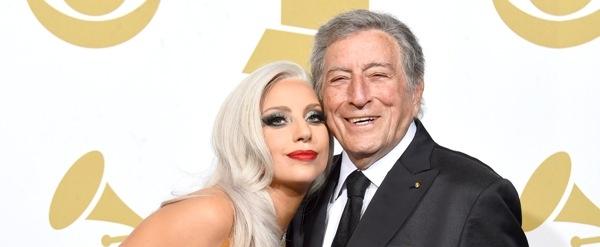 Periodo pieno di notizie per Stefani Germanotta, in arte Lady Gaga. La cantante è appena tornata con il suo singolo Perfect illusion e aspettiamo di assistere al suo piazzamento nelle classifiche internazionali, anche se le previsioni non sono certamente positive (Qui per approfondire). Nel frattempo è stato anche svelato il titolo, e la rispettiva copertina, del nuovo album, ossia Joanne (Qui per saperne di più).
I fans sono davvero eccitati per il progetto che vede anche la collaborazione con Florence Welch, leader del gruppo Florence + The Machine (Qui per maggiori informazioni sulla collaborazione). Inoltre sono molto recenti le voci che vorrebbero l'interprete di "Born This Way" come performer principale al Superbowl 2017, uno degli eventi sportivi più importanti al mondo (Qui per leggere la notizia).
Tuttavia, per la popstar è anche un momento di grandi cambiamenti nella vita privata: la storia d'amore con l'attore Taylor Kinney è finita poco tempo fa. Diverse sono state le ipotesi che il primo singolo sia dedicato a lui ed alla rottura sentimentale. A tal proposito la vincitrice di sei Grammy Awards ha dichiarato di aver ricevuto un aiuto davvero speciale in questa situazione difficile, da parte di Tony Bennett, artista con il quale ha collaborato nella realizzazione del joint album "Cheek To Cheek":
"A volte non voglio chiamare mia mamma perché poi lei è nervosa. Quindi penso a chiamare mio padre e lui si arrabbia e poi vuole prendersela con il ragazzo che mi ha fatto soffrire. Allora io mi dico: 'Chi devo chiamare quando sono sono a pezzi per problemi d'amore? Chiamo Tony.' Davvero. Davvero. Io chiamo lui"

"Lui mi consiglia davvero bene. Quando sto male mi dice: "a testa alta signorina, guarda dritto e vai avanti. Il mondo ti ama, sei una star"
Non è un mistero che i due siano amici anche al di fuori del mondo della musica! Voi cosa ne pensate?