Meghan Trainor costretta a cancellare gli ultimi show del 2016!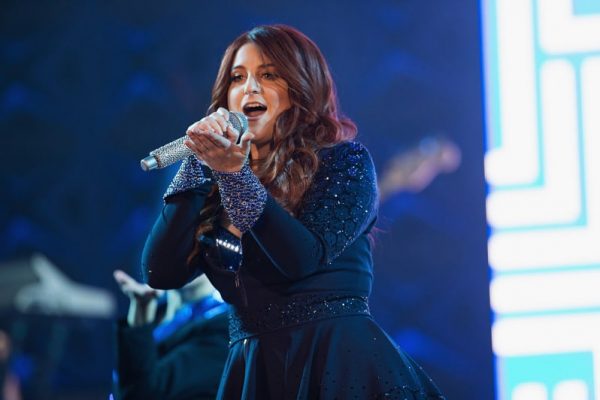 Il 2016 non finirà nel migliore dei modi per Meghan Trainor. La cantautrice di All About the Bass, infatti, è stata costretta a cancellare tutti gli impegni che aveva in agenda da qui a fine anno…il perché ve lo diciamo subito.
Dopo l'incredibile successo riscosso con l'album Title, il quale le ha permesso tra l'altro di vincere un Grammy, Meghan è tornata la scorsa primavera con un nuovo progetto discografico, Thank You (QUI per la nostra recensione).
Nonostante Thank You non sia riuscito a ripetere i numeri del predecessore, la promozione del disco è stata comunque seguita dal The Untouchable Tour, tournée che ha registrato una lunga serie di sold-out nelle 30 date totali.
In questi giorni la giovane avrebbe dovuto salire sul palco di alcuni importanti eventi in giro per gli States se non fosse che, come anticipato poco fa, ha dovuto dare forfait per via di alcuni problemi di salute.
Lei stessa ha dato ai fans la triste notizia tramite instagram, promettendo però che farà in modo di tornare al più presto:
"A tutti i fans.
Settimana scorsa avevo detto che non stavo molto bene ma ho cercato di tenere duro il meglio che ho potuto. Purtroppo non mi sento affatto meglio e oggi il dottore mi ha ordinato riposo totale per le corde vocali per le prossime due settimane.
Ciò mi uccide assolutamente perché ero super eccitata al pensiero di vedervi tutti on the road. Ora andrò a casa a riposare così da poter tornare da voi il prima possibile. Vi voglio tanto bene e sono davvero grata per l'amore e il supporto che mi dimostrate costantemente. Significate tutto per me. Non vedo l'ora di vedervi nel 2017".
Non è la prima volta che Meghan Trainor è frenata da un problema alle corde vocali, problema molto delicato per i cantanti e da non sottovalutare in alcun modo.
Gli impegni cancellati sono i seguenti:
• Dec 08 – Mohegan Sun Arena – Uncasville, CT
• Dec 09 – Madison Square Garden New York – NY
• Dec 12 – Verizon Center – Washington, DC
• Dec 16 – Jingle Ball 2016 – Atlanta, GA
• Dec 18 – BB&T Center – Sunrise, FL
Auguriamo alla cantante una pronta guarigione!