Nicki Minaj ed Ariana Grande: ecco il video di Bed, che vi porterà in vacanza!
Amiche e colleghe, la coppia collaudata Grande Minaj rilascerà due brani in questi giorni. Svelato il titolo "Bed", dal disco della rapper.
Finalmente é stato rilasciato il video di "Bed", il singolo di Nicki con Ariana!
La clip come si intuiva dalle anteprime, é stata girata tra mari, piscine, e luoghi di vacanza. 
Le due cantanti mostrano la loro bellezza e le loro forme in questa soft midtempo che con il video potrebbe risalire la china nelle classifiche, dopo aver fatto bene all'inizio.
Purtroppo il brano si trova al momento fuori dalla Top100 dei brani più scaricati negli States.
---
Nicki Minaj ha fatto centro con il nuovo singolo BED?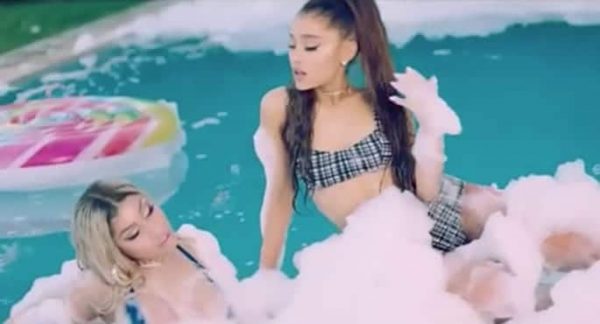 Se il buongiorno si vede dal mattino, Nicki Minaj ha fatto centro con in nuovo singolo "Bed", secondo dal suo album "Queen".
La rapper americana ha ricevuto il supporto di Ariana Grande, oramai una coppia ben rodata, che sfornerà anche settimana prossima una nuova canzone.
Nicki si trova momentaneamente alla numero 1 di iTunes America.
Bel colpo per il pezzo, che tuttavia non ha secondo noi la potenza della hit "Side 2 Side".
Anche l'anteprima del video é stata rilasciata, ma non vediamo dei letti, bensì una grande piscina e due belle ragazze che sembrano spassarsela davvero….
---
Nicki Minaj ed Ariana Grande hanno appena rilasciato la collaborazione nel brano "Bed"!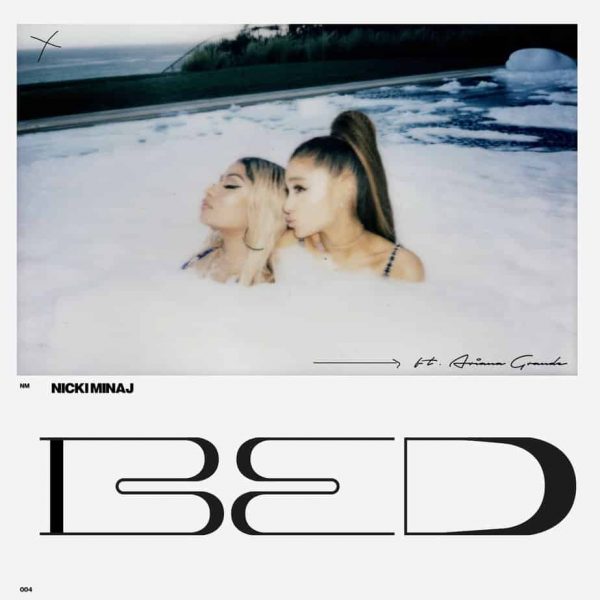 Si tratta di una midtempo che per conto mio é ben al di sotto delle aspettative, in molti avrebbero voluto una sorta di "Side To Side", ed invece ci troviamo di fronte ad una track che secondo noi appare troppo poco incisiva.
Vedremo cosa diranno le classifiche!
---
Coppia vincente con "Side To Side", Nicki Minaj e Ariana Grande non solo collaborano per "The Light Is Coming" di Ariana, in arrivo il 20 giugno.
KrogerFeedback Survey to win free prizes
Le due hanno infatti ufficializzato anche il nuovo singolo della Minaj, che avrà come featured artist proprio Ari!
Si chiama "Bed",
ed uscirà già questo giovedì 15 giugno, ad anticipare l'album "Queen" in uscita ad agosto.
La rapper americana ha rilasciato diverse notizie in poco tempo, dal tour che prenderà il via in autunno, ad una nuova collabo con Lil'Wayne.
Sarà il singolo "pop" tanto atteso per conquistare anche le classifiche internazionali. Noi lo speriamo vivamente.
Le due sembrano averci preso gusto a collaborare insieme, tuttavia non é detto che i brani costruiti insieme possano risultare forti quanto lo é stato "Side To Side".
Vista questa affinità sarebbe bello anche un album in collaborazione…