Sia – Everyday Is Christmas | Ascolta QUI il nuovo album
AGGIORNAMENTO!
E' arrivato l'album natalizio più atteso del 2017! Sia ha finalmente rilasciato il suo progetto di inediti dedicato al Natale, Everyday Is Christmas. Dopo il primo ascolto possiamo dirci totalmente soddisfatti; 10 tracce tra uptempo frizzanti e midtempo/ballads più retrospettive, alcune assolutamente centrate con l'album a tema, altre meno dal punto di vista della musicalità (ma non del testo). Non è facile buttarsi in una tipologia di raccolta del genere, tanto meno scegliendo di non inserire alcun grande classico, ma Sia c'è riuscita egregiamente e ci auguriamo che possa diventare un buon successo.
A voi l'audio:
---
Anche quest'anno il Natale avrà una nuova colonna sonora pop. Sta per arrivare l'album a tema di Sia!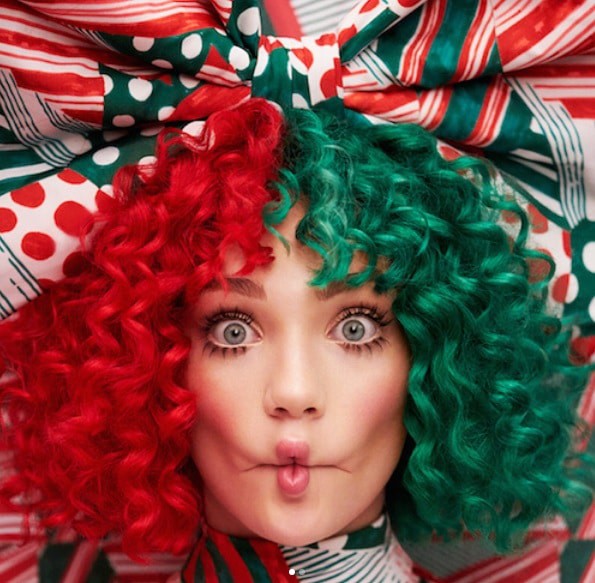 Com'era stato anticipato qualche mese fa, in concomitanza con l'annuncio del cambio di label (QUI per approfondire), la cantautrice australiana Sia è pronta a lanciare sul mercato il suo progetto discografico dedicato al Natale.
L'album natalizio dell'artista si intitola Everyday Is Christmas e sarà disponibile in formato fisico e digitale a partire dal prossimo 17 novembre. 10 tracce inedite scritte e prodotte in collaborazione con il fidato Greg Kurstin, con il quale oramai forma un connubio inscindibile. Il lead single prescelto è il brano apripista, Santa's Coming For Us, che verrà presentato nelle prossime settimane.
Poteva forse mancare la presenza della ballerina-braccio destro Maddie Ziegler? Ovviamente no! La ragazza è infatti protagonista della coloratissima cover di Everyday is Christmas e molto probabilmente la vedremo anche nel video del primo estratto.
Tracklist
"Santa's Coming For Us"
"Candy Cane Lane"
"Snowman"
"Snowflake"
"Ho Ho Ho"
"Puppies Are Forever"
"Sunshine"
"Underneath the Mistletoe"
"Everyday is Christmas"
"Underneath the Christmas Lights"
Siamo davvero curiosi di scoprire cos'ha in serbo per noi questa volta Sia.
Riuscirà a sfornare un album che tra qualche anno finirà tra i classici del periodo?
Speriamo proprio di sì…