Tyga e Kylie Jenner sexy in spiaggia alle Bahamas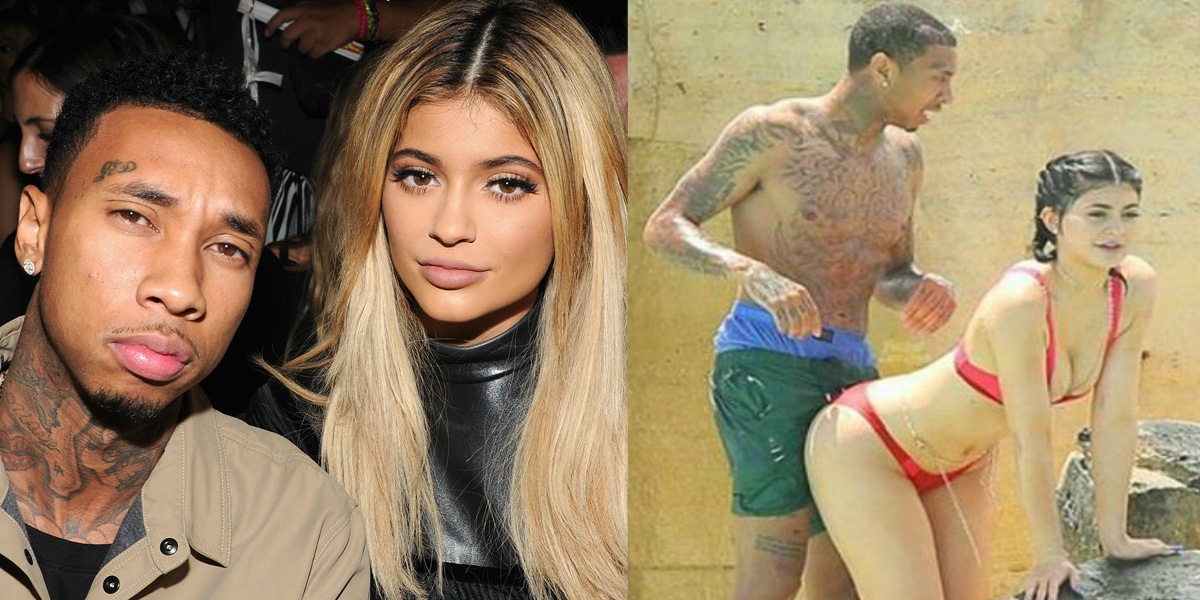 Se c'è una famiglia americana capace di monopolizzare il gossip ormai da generazioni è senza dubbio il clan Kardashian-Jenner. Il reality show Keeping Up with the Kardashians prosegue ormai da 12 stagioni durante le quali il pubblico ha modo di seguire la sfarzosa vita di Kim, Kourtney, Khloe e delle più piccole Kendall e Jenner. Un programma all'insegna del trash che la gente evidentemente non disdegna e che, stagione dopo stagione, sta consolidando sempre più il loro titolo di famiglia regina del gossip.
Colei che tra loro è la preferita dai tabloid è ovviamente Kim che, vuoi per filmini hard, matrimoni lampo o attacchi social, è sempre e comunque al centro dell'attenzione, oscurando le sorelle Kourntey e Khloe.
Kim però potrebbe venir presto spodestata dall'ultima generazione di sorelle (o meglio dire, sorellastre), le più piccole Kendall e Kylie Jenner, figlie di Kris Jenner e dell'atleta olimpico Bruce Jenner (oggi Caitlyn).
Le due sono diventate negli ultimi anni due veri fenomeni social, seguitissime dai teenagers e sempre al centro della vita mondana di L.A..
Impegnate principalmente nel campo della moda, le sorelline fanno parlare di sé anche per le loro relazioni sentimentali, rigorosamente con personaggi famosi. Mentre la maggiore, Kendall, ha recentemente avuto un flirt con Harry Styles degli One Direction, Kylie, da poco 19enne, è legata sentimentalmente dal 2014 con il rapper Tyga, di otto anni più grande. Questo loro rapporto fece molto discutere l'opinione pubblica in quanto quando in cui la storia venne a galla Kylie era ancora minorenne (16 anni). Anche per questo motivo sono rarissime le foto che li ritraggono insieme prima del raggiungimento della maggiore età della ragazza. Da quel momento iniziano a farsi vedere assieme e vivono la loro storia alla luce del sole.
[LEGGI ANCHE: "TYGA NUDO, LE FOTO FINISCONO ONLINE"]
Una storia che prosegue a gonfie vele, addirittura il rapper aveva più volte espresso l'intento di sposare la giovane Jenner. L'idillio sembrava essersi spezzato nella primavera di quest'anno, quando annunciarono la rottura e Kylie cominciò ad uscire con il cantante R&B PartyNextDoor. Se l'estate 2016 ha portato sfortuna a molte coppie dello showbiz, da Lady Gaga e Taylor Kinney (QUI per approfondire) a Iggy Azalea e Nick Young (scopri QUI cosa è successo) passando per Demi Lovato e Wilmer Valderrama (QUI per la loro vicenda), effetto contrario ha avuto per Kylie e Tyga, visto che da qualche settimana sono ufficialmente tornati assieme.
Ecco la loro prima vacanza alle Bahamas per festeggiare il 19esimo compleanno e la serenità ritrovata: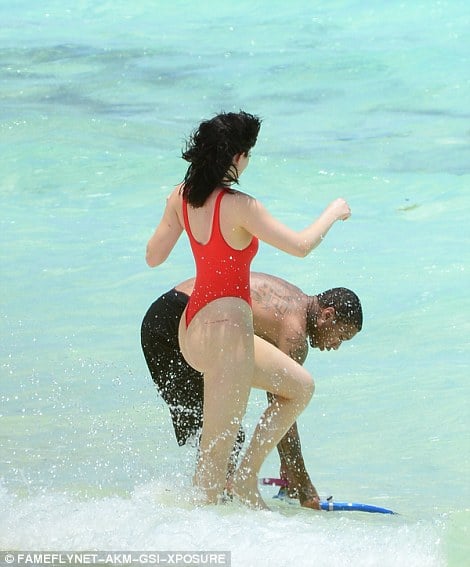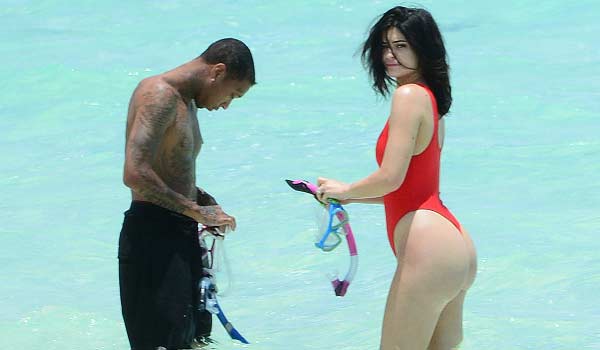 Kylie ha condiviso alcuni scatti della fuga con i suoi 70 milioni di followers su instagram. Non sono mancati i commenti negativi riguardo il suo aspetto, non molto consono a quello di una neo 19enne. Non è la prima volta che la giovane viene accusata di aver fatto ricorso a tanti, troppi, ritocchini estetici, scelta inconcepibile vista la sua giovanissima età. Lei ha più volte smentito ma è innegabile che il cambiamento repentino non sia limitato ad un solo fatto di crescita. Voi che dite?