10 canzoni femministe contro gli uomini | prima parte
Ieri é stata la giornata mondiale contro la violenza sulle donne, oggi la celebriamo con 10 canzoni di female power contro gli uomini.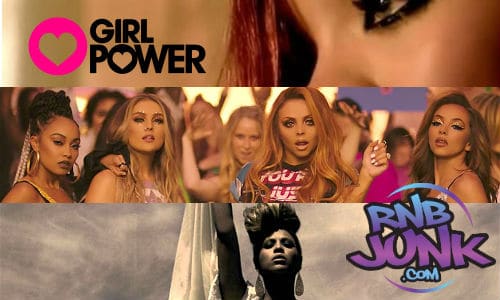 Sono tantissime le artiste che hanno oggi come oggi uno spirito assolutamente femminista, e che spesso hanno parlato nei testi delle loro canzoni del potere alle donne, scagliandosi contro l'universo maschile, reo spesso di perpetrare violenza di ogni tipo contro le donne.
In un periodo davvero delicatissimo, con degli scandali assolutamente deplorevoli, che stanno coinvolgendo il mondo dello spettacolo, vogliamo proporvi una parentesi di leggerezza, con delle canzoni che parlano di vendetta sugli uomini, e di female empowerment.
Parliamo di potere femminile, non possiamo che iniziare da:
Beyoncé – Run The World (Girls) – 2011
Chi meglio di Beyoncé può spiegarci il potere femminile? Lei, afro-americana, e donna, é riuscita a diventare una delle donne più influenti e potenti del mondo, e non solo nell'ambito musicale.
Il suo video "Run The World Girls", forse non é la maggiore hit che ha proposto, ma sicuramente é un video epico, con un testo che non lascia assolutamente alcun dubbio, le donne sono le condottiere di questo pianeta
Chi comanda il mondo? Le Ragazze!
Chi comanda questo fottu*o? Ragazze!
Chi comanda il mondo? Le Ragazze!
Kelly Clarkson – Mr. Know It All – 2011
Siamo sempre nello stesso anno, e cambiamo decisamente stile musicale, passando ad un pop con delle venature di country proposto da Kelly Clarkson. La vincitrice più celebre di American Idol sfornava una canzone splendida, proprio dedicata all'universo maschile, "Mr Know It All", che in realtà é un atto di accusa verso un uomo scorretto.
"Ogni ragazza probabilmente ha frequentato questo genere di ragazzo, ed anche nella mia vita lavorativa ho conosciuto tanti uomini così. Persone che vogliono forzarti, persone che vogliono trasformarti. Questo é un messaggio d'indipendenza"
Kelis – Caught Out There – 1999
Una Kelis agli inizi della sua carriera, che mostrava di non avere assolutamente peli sulla lingua. È sua una delle canzoni anti uomini più celebri di sempre. Si tratta della uptempo velenosa prodotta da Pharrell Williams, "Caught Out There", che per i profani si traduce nel ritornello che ripete spesso "I Hate U So Much Right Now".
Questa canzone é per tutte le donne la fuori, che sono state prese in giro dagli uomini, e so che siete tutte state prese in giro
Che sound quello R&B prodotto da Pharrell in quegli anni! Davvero strepitoso!
Rihanna – Man Down – 2010
Quella del 2010 era una Rihanna davvero interessantissima, la cantante nel pieno del suo successo, rilasciava come singolo da un disco prettamente dance-pop come "Loud", anche un singolo che invece faceva riferimento alle sue radici musicali caraibiche.
"Man Down" per l'appunto, forse il pezzo più controverso del disco, che parlava di una vendetta, e di un omicidio di un uomo cattivo. Pezzo pieno di contrasti, con delle sonorità calde posate su un testo invece, molto molto cruento.
"La canzone parla della rottura di un cuore di un uomo. È una canzone scritta con grande abilità, e quello che mi piace, é che questa canzone non é prettamente femminile, con un testo molto crudo"
Bebe – Malo – 2004
Spostiamoci in un ambito internazionale, andiamo in Spagna, quando nel 2004 prendeva voce l'artista Bebe. Questa cantante lanciava un vero e proprio inno contro la violenza sulle donne, si chiamava "Malo". In Italia purtroppo venne percepito come "tormentone estivo", probabilmente per le sonorità, e perché la maggior parte della gente idiota non ne captava le parole del testo.
In realtà si tratta di un capolavoro davvero profondo, che parla dello schifo, che parla di quel tipo di uomini che usano le mani per riuscire a sottomettere le donne. Bebe ha sicuramente portato alla luce prima di altre questo mondo sommerso delle violenze.
Una canzone che é un atto profondo di accusa per uno dei più grandi problemi ancora esistenti nella nostra società.
"Cattivo, cattivo, cattivo, sei cattivo, non si ferisce chi si ama, no, stupido stupido stupido sei, non pensarti migliore delle donne"
P!NK – U + Ur Hand – 2006
Se parliamo di donne forti, di donne con i "coglioni", non possiamo non citare P!NK! Che sta vivendo la sua nuova primavera musicale proprio in questi anni. Bisogna fare un salto indietro al 2006 per trovare una canzone dalle tinte rock, che parla proprio di indipendenza femminile, del fatto che una donna non ha bisogno di un uomo.
Ovviamente il riferimento della mano é chiarissimo! P!nk dice a quel uomo che l'unica "soddisfazione" sessuale che avrà quella sera, sarà la sua mano! Vai di federica, perché io non sono qua per fare la tua bambola.
Mina – Anche Un Uomo – 1979
Anche la regina della musica Italiana per antonomasia ha parlato di uomini, e lo fece con una canzone dove li banalizzava, dove li trattava come il "sesso debole". Si chiamava "Anche Un Uomo", fu incisa subito dopo l'addio di Mina dal mainstream e dai riflettori, nel 1979.
Un testo che non lascia dubbi, parla di come gli uomini siano dei "deboli" e dei traditori seriali…
Semplici e un po' banali
io direi quasi prevedibili e sempre uguali
son fatti tutti così gli uomini e l'amore
Un femminismo espresso con una delicatezza assoluta, e per quei tempi un testo davvero coraggioso e rivoluzionario, in un Italia che ancora oggi rimane uno dei paesi più sessisti e machisti in Europa.
Little Mix – Power – 2017
Sono il gruppo femminile Pop che amo di più in questi anni, ed anche loro in più di un occasione si sono fatte rappresentanti di una nuova corrente di femminismo. Le Little Mix hanno rilasciato anche "Power" come singolo dal loro ultimo disco "Glory Days".
La canzone parla proprio della superiorità femminile, lo fanno in maniera allegra e divertente, in un epoca dove le nuove generazioni spesso dimenticano cosa rappresentava il movimento femminista in passato.
Mary J. Blige – Take Me As I Am – 2005
Mi inchino sempre a questa donna potente, questa donna che ha vissuto una vita piena di dispiaceri e sofferenze. Mary J Blige é la regina del HipHop Soul per ovvi motivi, la sua musica trasmette sempre una forza incredibile, lei é  davvero una paladina per tutte le donne, ed in particolare per le donne nere.
Ancora oggi la discriminazione in America é un cancro incredibile, lo é verso le donne, e lo é specialmente per le donne di origini afro-americane.
Nella discografia di Mary ci sono davvero tantissime canzoni che parlando di donne, ma ci soffermiamo oggi su "Take Me As I Am", un brano incantevole del suo album "The Breakthrough" del 2005.
Parla di donne che sono loro stesse, e che non devono piegarsi al volere degli uomini per essere qualcosa di diverso.
Per me é sempre una canzone da brividi, ogni volta che la risento.
Lady Gaga – Till It Happens To You – 2015
Anche Lady Gaga ha affrontato il tema della violenza sulle donne, con il brano "Till It Happens To You", uscito solamente due anni fa, e scritto insieme a Diane Warren. Non é stato rilasciato come singolo a meri scopi commerciali, ma come semplice atto di accusa contro la violenza, contro gli abusi, che tante donne, ragazze, e bambine sono costrette a subire.
La voce di Lady Gaga é assolutamente vibrante in questo splendido pezzo
Forte, e commuovente!
Niente di meglio per chiudere questa rassegna di 10 canzoni storiche che parlano di femminismo, e contro la violenza ed il maschilismo degli uomini.