Calvin Harris: dopo Taylor Swift, ecco la sua nuova fiamma!
Dopo più di tre mesi dalla rottura della loro relazione, durata per più un anno nonostante fosse destinata a durare per sempre, Calvin Harris ha deciso finalmente di voltare pagina e dimenticare una volta per tutte Taylor Swift, la quale si è fidanzata con l'attore Tom Hiddleston poche settimane dopo la fine della storia con il dj (QUI per tutti i dettagli).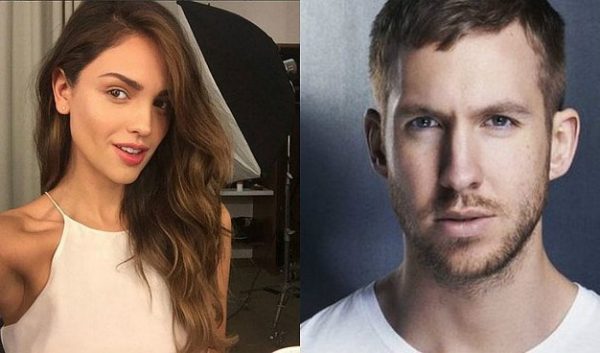 Nonostante il cantante inglese John Newman, che ha collaborato con Calvin nel suo nuovo singolo "Olè" nonchè suo grande amico, abbia dichiarato che il producer scozzese non sia attualmente intenzionato ad intraprendere una nuova storia seria (QUI per leggere tutte le dichiarazioni), e che tutti i media statunitensi lo dassero per occupato con la collega Tinashe (QUI per tutti i dettagli), pare che l'autore di "This Is What You Came For" stia uscendo con la bellissima cantante e attrice messicana Eiza Gonzalez.
A confermare questa presunta nuova relazione ci ha pensato un amico di Calvin, il quale si è lasciato intervistare da un redattore della rivista People Magazine, il quale ha espressamente specificato che tra i due non c'è ancora nulla di serio.
Calvin sta ancora conoscendo Eiza Gonzalez, ovviamente per ora non c'è  niente di serio. Si sono conosciuti da poco, loro parlano molto, sembrano essere molto affiatati. Stanno uscendo insieme ma è per entrambi qualcosa di nuovo, sono solo agli inizi, ma sta andando bene.
Inoltre, come se l'articolo del magazine americano non bastasse, i due sono stati paparazzati a braccetto mentre camminavano per le strada di Los Angeles, dove sono stati raggiunti da moltissimi giornalisti all'uscita di un ristorante esclusivo della città americana.
Calvin Harris was spotted with Mexican actress and singer Eiza González in L.A. pic.twitter.com/r9gBhzzO3s

— plus1fm.com (@plus1fm) September 5, 2016
Voi che ne pensate di questa nuova coppia? Con il tempo potrebbe diventare qualcosa di serio?