Christina Aguilera: produttori da urlo nel comeback Album! Ecco chi ha lavorato con lei
Christina Aguilera schiera dei produttori da urlo per il suo comeback album!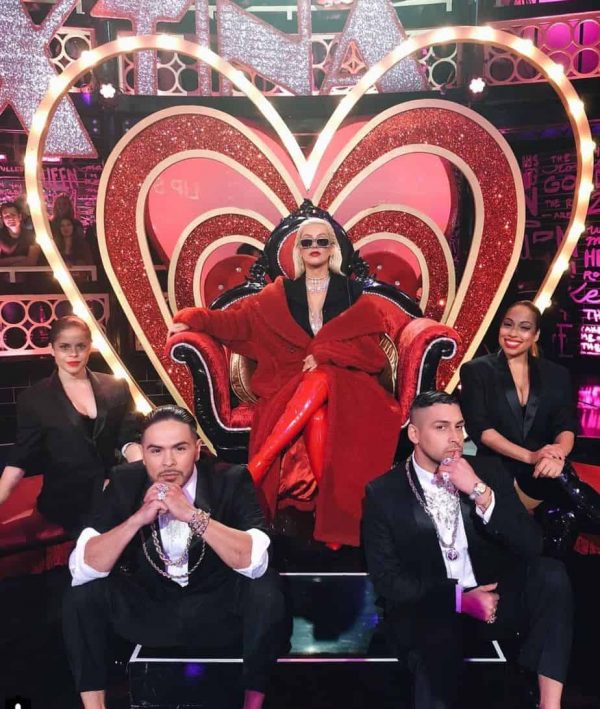 Continuano a piovere notizie riguardo a Christina Aguilera, segno che forse questa volta ci siamo sul serio, e che presto potremmo avere tra le mani il suo nuovo studio album.
La cantante di "Dirrty" ha allineato una schiera di grandi produttori per il suo disco, oltre a Mark Ronson, con il quale é stata in studio per molto tempo, e la ritrovata Linda Perry, l'Aguilera si avvarrà anche dell'aiuto di altri grandi producers!
Janelle Monàe: grande artista Urban, già nominata ai Grammy Awards
Noah 40 Shebib: braccio destro di Drake, che ha forgiato anche "One Dance".
Thundercat: produttore di Kendrick Lamar del suo singolo e album DAMN
Lianne La Havas: giovane musicista folk-soul inglese di grande talento.
Ecco le foto del dream team pubblicate direttamente da Christina Aguilera
È evidente che la cantante questa volta non vuole sbagliare come nell'Era Lotus, la sua performance commerciale peggiore di sempre!
---
Christina Aguilera si sta veramente muovendo per il lancio del suo attesissimo album di inediti? Su instagram la star parla di "nuove cose all'orizzonte", e cambia radicalmente l'immagine!
Confermata la sua presenza ai prossimo AMA; ma ci sarà anche nuova musica?
Per ora lanciato un singolo scritto da Linda Perry intitolato "America" per un documentario, ma noi ci aspettiamo davvero di ascoltare il nuovo singolo ai prossimi AMA, unitamente alla sua performance dedicata alla memoria di Whitney Houston.
Cosa ne pensate? Sarà la volta buona?
---
Fan di Christina Aguilera, mettetevi ancora comodi, la diva é ancora in studio.
Non sarà imminente il ritorno di Christina Aguilera, in una storia di instagram recente, il produttore Mark Ronson ha postato una foto dallo studio di registrazione, con la biondissima cantante di "Not Myself Tonight".
La brutta notizia é che ancora una volta si trova in studio, e dunque tecnicamente l'album non é ancora finito.
La buona notizia invece é che assieme a lei ci sono Mark Ronson e Anderson Paak, un bel team che promette ad una prosecuzione del sound sfornato in "Back To Basics", uno dei capolavori assoluti di Christina (leggi qui).
---
Christina Aguilera sta mettendo fine alla lunga attesa per il suo comeback? Ecco il suo Tweet!
Christina Aguilera posta una immagine fanmade dove c'è scritto "We Miss You", e risponde con un messaggio che potrebbe finalmente presupporre un suo comeback imminente.
"Il mio cuore é sopraffatto da tanto amore… Mi mancate tanto… tutto prenderà forma di nuovo, e ci riunirà di nuovo!"
My heart is overwhelmed with so much love…Miss you all so much…It will all come together and will be reunited again!!..
❤️💋❤️💋 pic.twitter.com/jUt05Yfhda

— Christina Aguilera (@xtina) September 1, 2017
Ci vogliamo davvero credere? L'attesa si sta facendo davvero insopportabile! Voi cosa ne pensate?
---
Hollywood Life ha parlato con il management di Christina Aguilera, il suo comeback é vicino, e si fanno sempre più concrete le voci secondo la quale si esibirà ai prossimi Video Music Awards…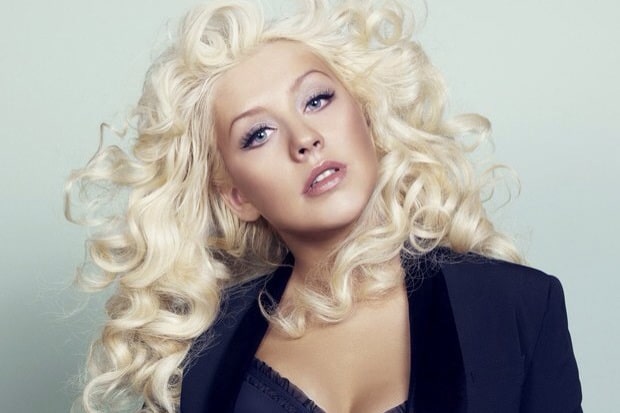 Finalmente, dopo così tanti anni, Christina Aguilera sarebbe pronta per tornare in scena. La Diva di "Beautiful" e tanti altri grandi successi e capolavori, strarebbe pianificando minuziosamente il suo ritorno sulle scene.
Hollywood Life, ha avuto l'opportunità in esclusiva di ricevere alcune notizie riguardo al ritorno, che ovviamente per il momento non sono confermate al 100%.

"Il comeback é vicino, Christina ha lavorato su nuova musica, ed é pronta a tornare a regnare nel mondo pop, ancora una volta.

Sta davvero pianificando un suo ritorno con qualcosa di serio, e tornare ad essere la diva di un tempo.

La ragione per cui non é tornata a The Voice, é perché ha messo tutte le sue energie per questo nuovo album."

"Il suo ritorno on Stage potrebbe avvenire proprio ai VMA, e l'album sarebbe già pianificato per un rilascio durante l'inverno, prima delle vacanze di Natale, con un tour nel 2018"
Speriamo che questi insider dicano la verità, abbiamo assolutamente bisogno della voce di Christina, ed abbiamo assolutamente bisogno di un comeback con i fiocchi!
La gente deve rendersi conto che questa donna merita tutto il successo possibile, e speriamo che le canzoni siano appetibili anche per il pubblico di questa generazione…
Nel contesto odierno c'è ancora spazio per Christina Aguilera? Riuscirà a tornare al successo?