Lady Gaga: anche un'artista britannica transgender al lavoro per LG6
Continuano ad arrivare succosi aggiornamenti e conferme sul nuovo album di Lady Gaga, LG6, il sesto della sua carriera, che probabilmente la riporterà al POP.
Arrivano altre notizie sul nuovo album di Lady Gaga, che da mesi é in lavorazione!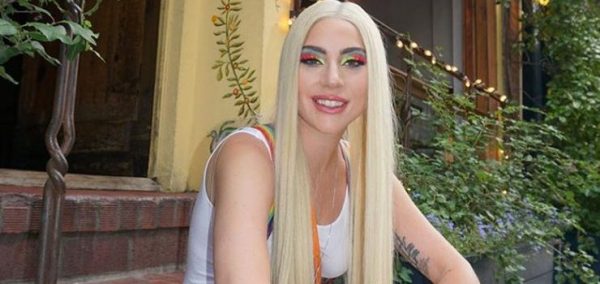 Questa volta a muovere le cose sono proprio i Little Monster, che hanno chiesto a Sophie di confermare o meno di aver lavorato sul nuovo progetto di Lady Gaga.
Su twitter é arrivato il video-conferma che potete ascoltare qua:
okay so i met SOPHIE last night after her show and she CONFIRMED THAT SHE'S WORKING WITH GAGA OMG
PLEASE RETWEET THIS SO EVERYONE KNOWS PLEASE @BraveForGaga95 @ladygaga_JWT @LGMonsterFacts @gagasyuyi @fkajack @AMENARTPOP @ladygaga pic.twitter.com/cxucufWINR

— melodrama ⭐️ (@_thefamem0nst3r) July 8, 2018
Sophie Xeon é un'artista Transgender britannica che ha già lavorato in precedenza con Charli XCX, Kendrick Lamar, e Madonna. Una persona multi-talented che produce, scrive, e canta.
Il suo sound é una ricetta che unisce sonorità futuriste, elettronica, glam-pop, e potrebbe davvero aver creato qualcosa di interessante insieme alla Germanotta.
Di seguito potete leggere tutte le altre informazioni che abbiamo raccolto in questi mesi su LG6
---
Grandi nomi oramai confermati per LG6 di Lady Gaga.
Si aggiunge anche BloodPop alla lista dei collaboratori di Lady Gaga per il suo sesto studio album, che se tutto va bene verrà rilasciato entro la fine di questo 2018.
La cantante ha fatto sapere ai suoi fans di trovarsi in studio di registrazione con lui.
https://twitter.com/antpats2/status/987855715728437248/
Il produttore ha già lavorato con Lady Gaga, e si aggiunge DJ White Shadow e Boys Noize.
---
Lady Gaga ancora al lavoro sul disco LG6!
Il sesto album di Lady Gaga dietro le quinte sta prendendo forma. Nonostante l'assenza dai riflettori che oramai dura diversi mesi, la signora Germanotta sta lavorando duramente al suo nuovo progetto discografico.
Il sequel di Joanne potrebbe riportarla al Pop, come tanti little monsters nel mondo sperano, ma non solo…
Su twitter il produttore e DJ di musica elettronica e house Alexander Ridha, in arte Boys Noize, ha intrattenuto uno scambio di tweet con Lady Gaga, che era in studio con lui.
Lady Gaga spilled water over my modular system 💦

— Boys Noize (@boysnoize) April 18, 2018
But then I resurrected it with a blow dryer it was a christening ☠️

— Lady Gaga (@ladygaga) April 19, 2018
Dunque non solo pop, ma anche l'allineamento di un DJ producer eclettico, che non ha mai fatto alcuna apparizione nel mondo mainstream del Pop.
Una sperimentazione che se dovesse riuscire, potrebbe portare riportare Lady Gaga anche nei dancefloor…!
Qui su spotify potete farvi un'idea dei sound creati da Boys Noize. Davvero molto molto cool!
Non vediamo l'ora di saperne di più, e capire come sarà Lady Gaga su questo tipo di produzioni.
---
Lady Gaga per problemi di salute ha dovuto interrompere ed annullare la coda del suo tour "Joanne" in Europa. Lo abbiamo riportato diverse settimane fa, a causa di problemi di salute, una fibromyalgia cronica che attanaglia la Diva.
Tuttavia in questi giorni la Germanotta, tornata negli Stati Uniti, é stata avvistata nell'Oregon, dove a quanto pare sta riprendendo le sessioni in studio di registrazione per l'atteso ritorno con LG6, che a questo punto uscirà con molte probabilità a fine anno, se non nel 2019.
Gli indizi sono chiari, alcune persone hanno visto Gaga allo Starbucks di Oregon City, nei pressi di Portland, e le foto su instagram dal suo profilo ritraggono la spiaggia Cannon Beach sempre nello stesso stato.
Il Bassista della band di Gaga avrebbe parlato anche della tenacia della cantante:
"Al suo Joanne Tour aveva già 5 tour al suo attivo, ed ha sempre combattuto con le sue problematiche di salute. Nessuno sa come ce l'abbia fatta, non si lamenta mai, ed ha un grande team che la sostiene, un team di fisioterapisti e medici davvero brani. Tutti contribuiscono ad aiutare la barca a stare su".
The rumors are true. Lady Gaga is in town! Here I am in the background getting Starbucks "with" her on Nyberg Rd. In Tualatin. pic.twitter.com/NC3z60PSNj

— LIBBY DOWSETT (@LIBBYDOWSETT) March 8, 2018
https://twitter.com/gagamonster96/status/965383304198443008
Nessuno sa ancora per l'esattezza con quale produttore Gaga stia registrando in questo momento, ma diverse settimane fa, come potete vedere qua sotto, la Germanotta stava registrando insieme all'amico DJ White Shadow.
Speriamo che recuperi al più presto le forze, pronta per tornare a regnare nelle classifiche.
---
Incontro per il sesto album di Lady Gaga alla Interscope?
Il ritorno di Lady Gaga nel 2018 sembra farsi sempre più verosimile. Tramite DJ White Shadow staimo ricevendo sempre degli update. Ultimo di questi é un post su instagram dove il produttore fotografa l'entrata della Interscope Records.
https://www.instagram.com/p/Bc519e6Hn3d/
Pare che il DJ si trovi proprio a Los Angeles per discutere il prossimo album di Lady Gaga LG6, ed anche la stessa Germanotta si troverebbe in città in questi giorni per registrare altri pezzi con lui.
L'attesa si fa davvero snervante!
---
Lady Gaga é ancora in studio, ancora con DJ White Shadow, ascolta George Michael
Si diverte un mondo Lady Gaga a fare sognare ed immaginare nuova musica ai fans. In queste settimane continua a condividere momenti dalle recording sessions, segno che sicuramente, nel 2018, che oramai sta per arrivare, qualcosa di nuovo ce lo servirà sul piatto.
https://www.instagram.com/p/BcJjRmMHPy2/
Lady Gaga via Snapchat! pic.twitter.com/usS6efXbJi

— Lady Gaga Media ⭐️ (@GagaMediaDotNet) December 1, 2017
Su Snapchat la condivisione contiene un HINT! Infatti la Gaga sta ascoltando "Too Funky" di George Michael. Possibile che i lavori si stiano ispirando al grande George? Di certo ne uscirebbe un POP davvero raffinato.
Speriamo!
---
Dopo la sua performance agli American Music Awards, considerata da molti sottotono
..si fanno ancora più fitti i rumour riguardo un presunto ritorno di Lady Gaga sulla scena musicale.
Il suo ultimo lavoro ,"Joanne", nonostante l'alto hype che si era creato intorno e nonostante testidecisamente più "maturi" rispetto alla precedente discografia, non ha di certo brillato nelle classifiche come i suoi precedenti album.
Molti fan, infatti, non hanno apprezzato il cambio di immagine della cantante, che ha abbandonato parte del suo guardaroba eccentrico che l'aveva fatta conoscere al mondo, per mettere in risalto il suo strumento vocale di tutto rispetto.
Agli AMA ci si aspettava un nuovo singolo non c'è stato, poco dopo l'esibizione, l'account Instagram di Mark Nilan, amico del produttore DJ White Shadow, ha pubblicato un post in cui omaggia l'amico e Lady Gaga.
"Grazie @ladygaga per essere lettaralmente la più potente forza dell'umanità con cui abbia mai lavorato. Più di una cantante, più di un'artista- sei un movimento. E stiamo lavorando su tanta nuova musica. Il prossimo anno farà a pezzi questo anno sicuramente!"
Insomma, ennesima conferma che Lady Gaga è tornata in studio, e, dai rumour finora trapelati, l'hype sale. Staremo a vedere cosa combinerà, voi che vi aspettate?
---
Non smette di parlare il produttore di Lady Gaga DJ White Shadow, e promette una sorella di ARTPOP?
Continuano le indiscrezioni sul nuovo album di Lady Gaga, che a quanto pare sarà il suo definitivo ritorno al POP!
DJ White Shadow ha parlato ancora tramite social network
"Continuiamo con la roba emotiva. 4 anni fa io e Lady Gaga abbiamo buttato fuori ARTPOP. Ci potrei scrivere un libro su questo, e un giorno forse lo farò. Ho perso un migliore amico ed un manager, Lady Gaga tutto il suo team di supporto, ed eravamo soli. Sono così grato per questo disco, perché mi ha insegnato molto! Mi sono fatto così tanti amici nello studio dove ho registrato questo album, che amo in maniera così incredibile e profonda. Con tutte le debolezze, le cose strane e la bellezza, ringrazio ARTPOP per le lezioni imparate e i regali che mi ha fatto. Auguri per i suoi 4 anni. Non vedo l'ora di farvi ascoltare la sorella minore presto #LG6"
Tutto ciò ha fatto scatenare l'isteria nel web, e si pensa al sesto disco di Lady Gaga come una part 2 di ARTPOP, cosa che farebbe davvero felice moltissimi fans.
Tuttavia non é così, e lo stesso DJWS ha chiarito sui social.
https://twitter.com/DJWS/status/929478641930686466
https://twitter.com/DJWS/status/929479234770358273
Sicuramente la produzione del nuovo album sarà curata da lui, ma collegarlo ad ARTPOP potrebbe essere dannoso.
La confusione é molta in questo momento, solo il tempo ci dirà quando uscirà il primo singolo, e in che tipo di direzione musicale stia prendendo Lady Gaga.
Quello che é cerrto é che LG6 non sarà come "Joanne", e ci riporterà ai fasti di video provocatori, con provocazioni probabili anche di stile!
Non vediamo l'ora…
Seguire Lady Gaga in questi giorni é davvero eccitante. Ecco cosa ha detto DJWS.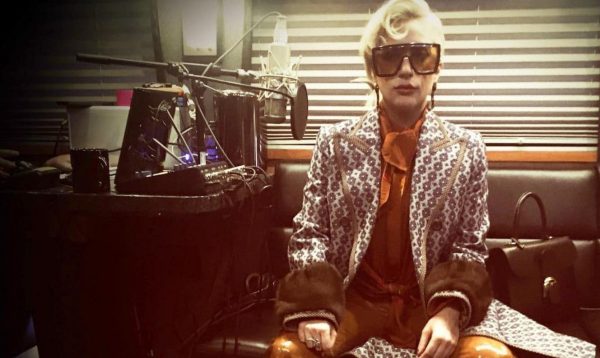 https://www.instagram.com/p/BbQIJ4fF4Lj/?taken-by=iamdjws
"Seduto nella mia camera, guardando il panorama di Detroit, dove sono cresciuto. Sono pensieroso, sto per creare qualche cazzata che cambierà il mondo. La dedicherò a persone che ho lasciato entrare nella mia vita con amore, e che mi hanno abbandonato nel momento del bisogno, e le persone che si sono approfittate di me, sapendo che il mio cuore é più grande della mia testa a volte. Tutte le volte che la sentirete in radio, pensate a me"
Questo messaggio é stato rilasciato subito dopo che Lady Gaga é stata nuovamente fotografata in studio con lui!
https://www.instagram.com/p/BbQBWbclVuf/?taken-by=iamdjws
Con molta probabilità stiamo parlando di nuovo materiale per il nuovo disco di Lady Gaga! Non si tratta sicuramente di #Frankensteined di cui abbiamo parlato qualche giorno fa, in quanto la stessa traccia sarebbe stata prodotta da RedOne!
Certo l'eccitazione cresce per questo progetto. Con Gaga che oltre a White Shadow, si é ritrovata in studio anche con i Detroit City, fautori di "The Cure".
Il tutto condito dall'attesa di sentire se proporrà la canzone prodotta da RedOne "Frankensteined" ai prossimi AMA!
---
Lady Gaga é tornata in studio, e le sue foto hanno fatto impazzire il Web!
Già pizzicata in studio settimana scorsa, con il cappello di Joanne, Lady Gaga é ancora in studio di registrazione in questi giorni. Proprio qualche ora fa ha pubblicato nuove foto su instagram, ed insieme a lei c'è DJ White Shadow.
Speriamo che nuovo materiale giunga presto! Non vediamo davvero l'ora di ascoltare la Lady Gaga più POP, che tanto ci é mancata nella Joanne Era!
Cosa ne pensate, buona scelta quella di DJ White Shadow?
---
In pienissima forma, Lady Gaga ha sorpreso tutti dal suo canale instagram. Infatti in fase di guarigione, Lady Gaga si é mostrata nel pieno delle sue forze, da uno studio di registrazione!
Sembra voler palesare l'arrivo di nuova musica, e fa discutere molto il cappello che si é portata dietro, quello di Joanne. Dunque potrebbe voler dire che Lady Gaga aggiungerà dei brani inediti al suo tour appena riprogrammato?
Ci sono diverse ipotesi, c'è chi parla di un imminente ritorno con il suo atteso LG6, chi invece sostiene che ci sarà una parte due del progetto Joanne.
Noi vogliamo solo augurarle il meglio per il suo tour (scopri qua le nuove date), dopo un periodo di stop forzato, ed un fisico indebolito che non ha retto questa volta.
Ecco le foto:
Nei suoi messaggi non si evince con chi sia entrata a lavorare in studio! Si parlava qualche mese fa di un messaggio a DJ White Shadow, collaboratore di Lady Gaga prima della "Joanne" Era!
Per ora siamo davvero solamente alle speculazioni, speriamo che si prende il suo tempo per un ritorno in grande stile al mondo POP, con un disco che possa confermare il suo talento esplosivo.
Cosa ne pensate? Già é arrivata l'ora di nuova musica da parte di Gaga?